What products were on show at the Salone?
If there is something that characterises our furniture, it is the strong aesthetic of each of them. Not only bold shapes but also textures and colours are part of the identity of our catalogue. And, even so, they can coexist with each other, finding the perfect balance that spaces require.
The products presented in Milan imagine new shapes and silhouettes, without losing their functionality. Joyful proposals to celebrate life.
Some of them were conceived during confinement. Hence their optimistic expressiveness that contrasts and complements other more formal proposals. We take our motto "breaking the mould" as a very serious job!
Loop & Link are part of the same collaborative project between Raw Color and Sancal. Visually connected by the cylinder, the geometry of this basic figure softness the volumes of both pieces. The textiles add a warm and tactile touch.
Link offers a free seating. It also turns an everyday object into a sculpture.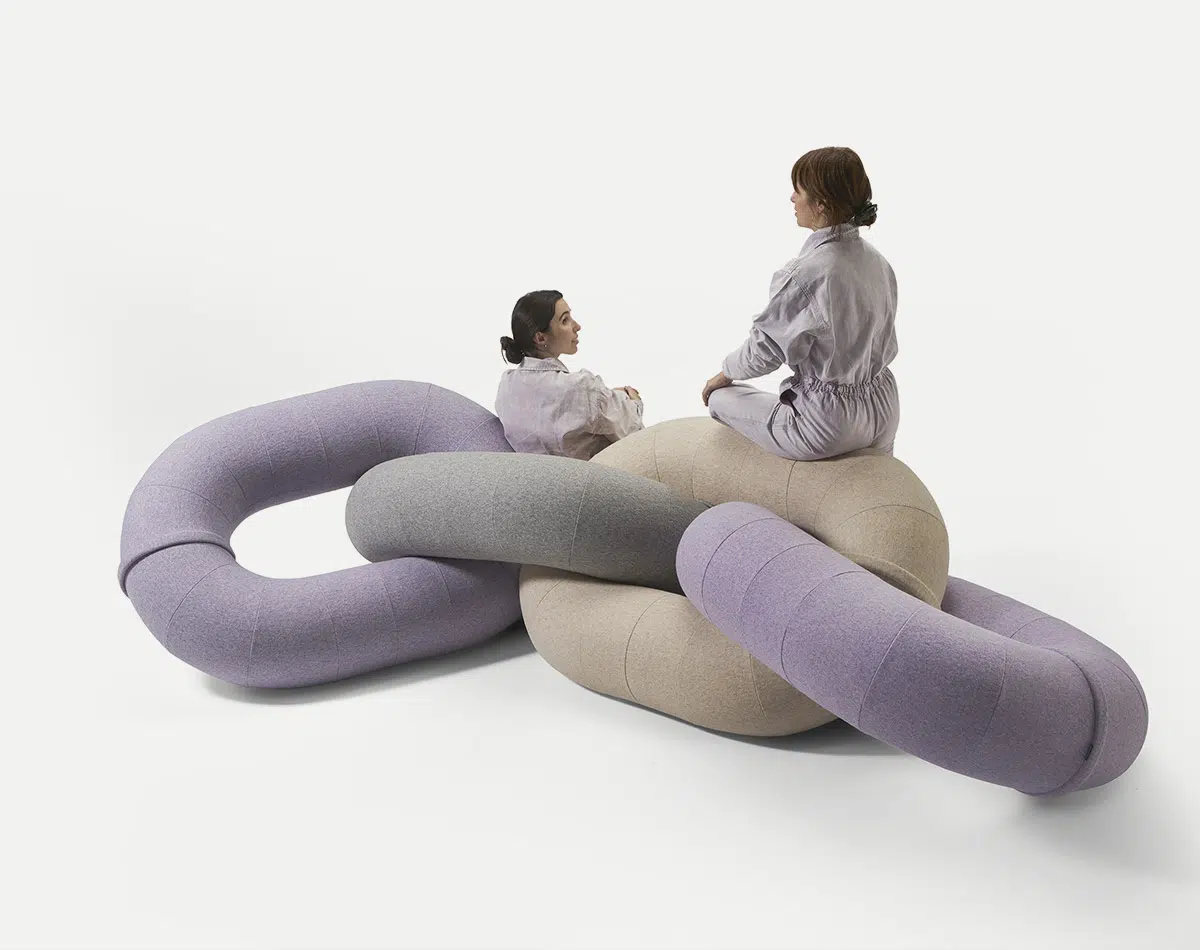 Loop is a family of sofas with different sizes and special finishes that break the loop and turn it into a sartorial work.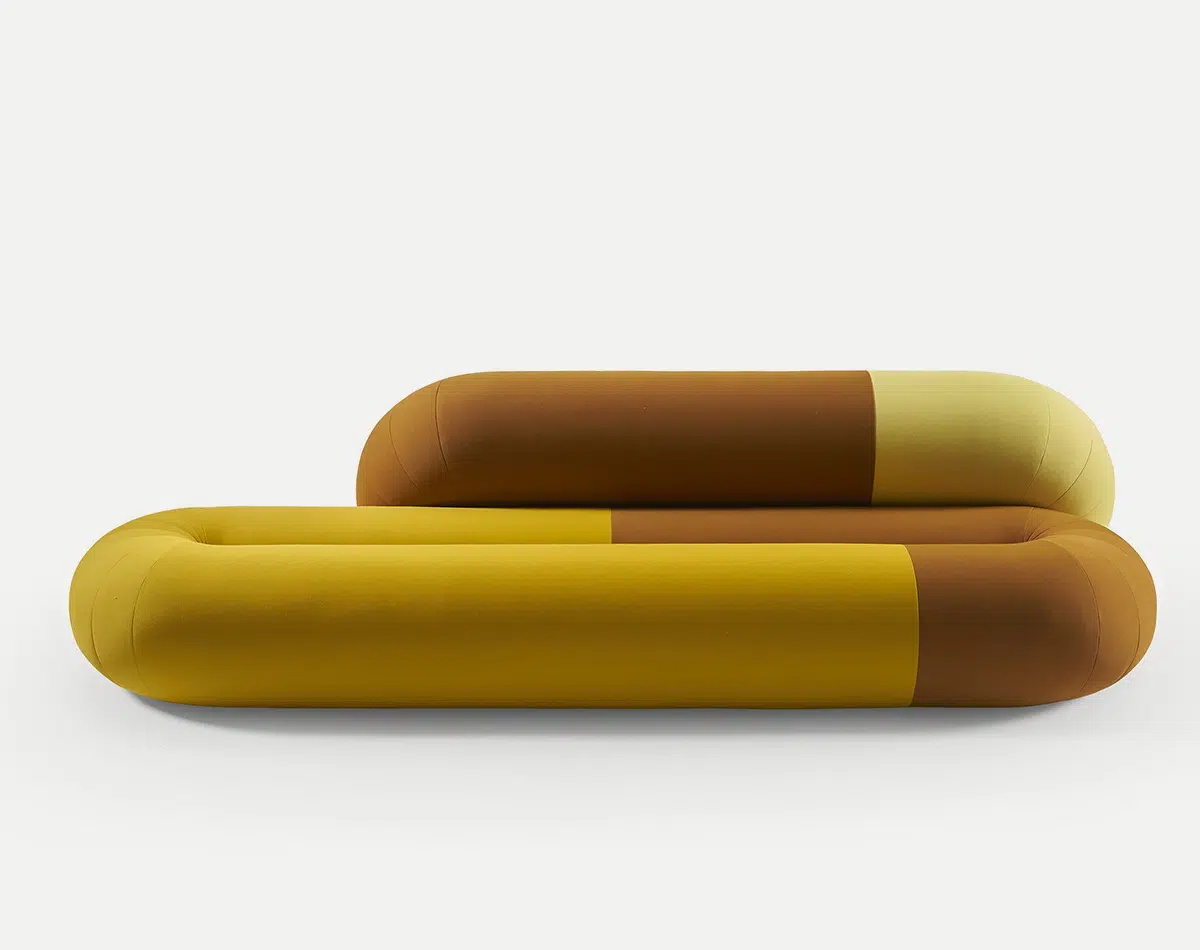 The Belgian designer presents Body, a highly versatile chair: a single structure with unlimited possibilities thanks to the multiple options of finishings and legs.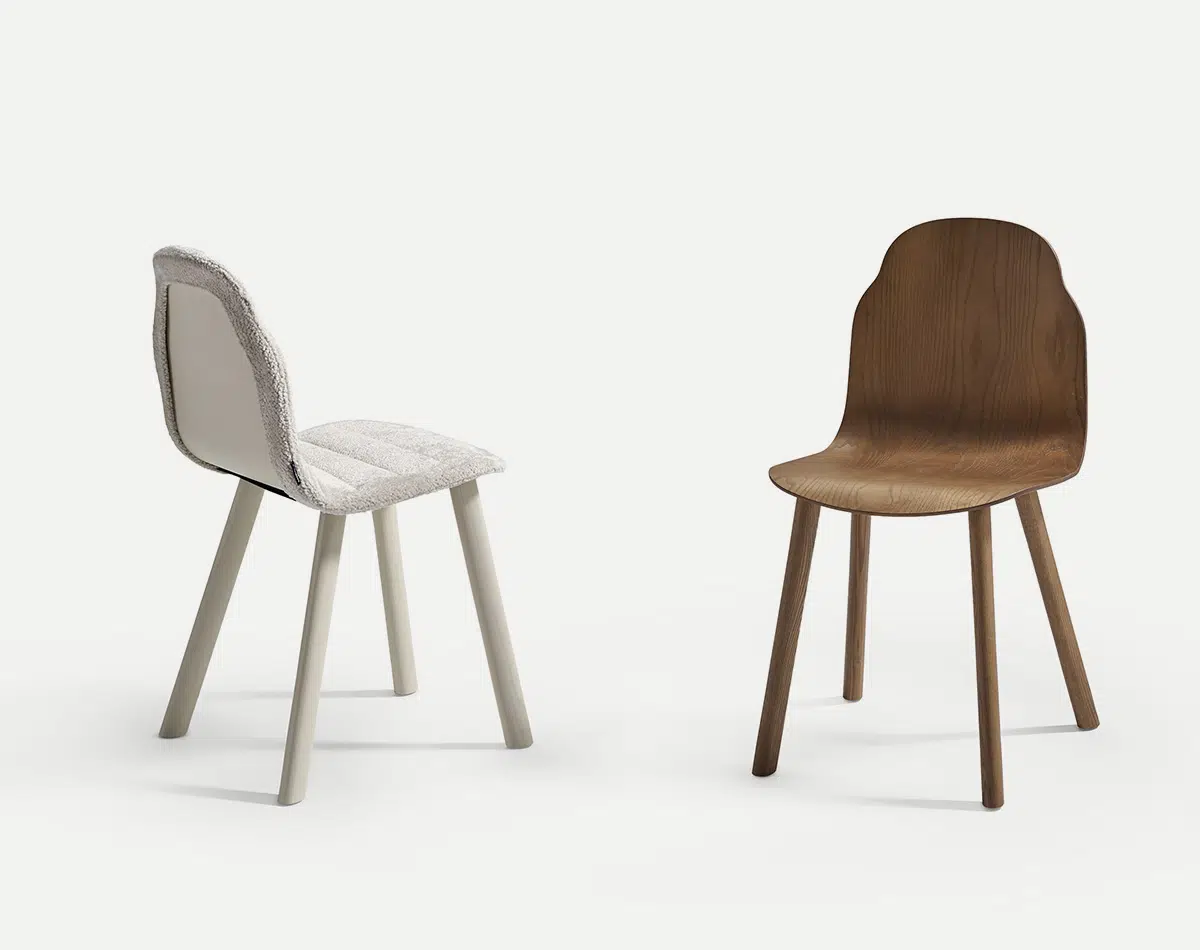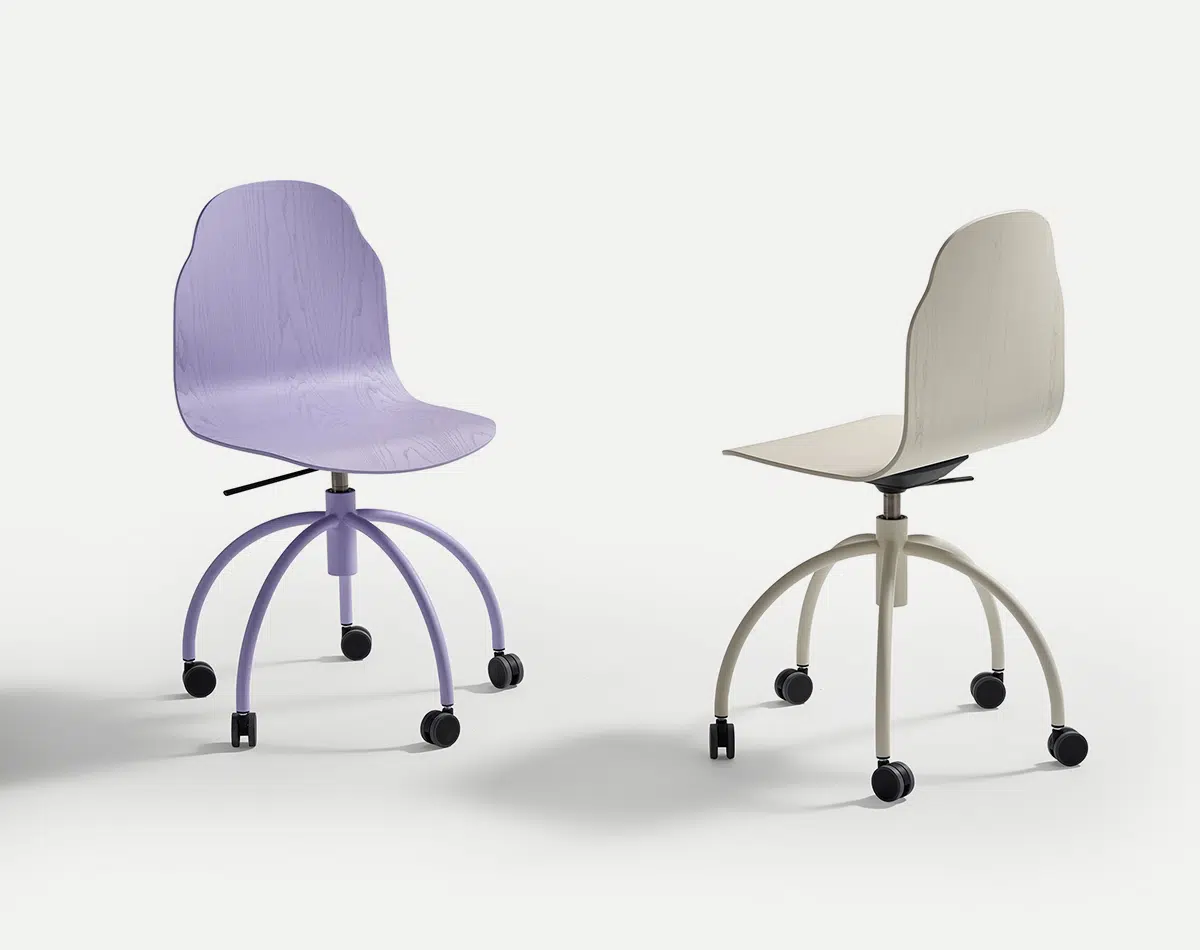 ¿Figuras antropomórficas o bloques de madera? Jugando con las perspectivas y las ilusiones ópticas, Nathan Yong nos muestra la cara más amable y distendida del oficio de diseñar con estas divertidas mesas auxiliares.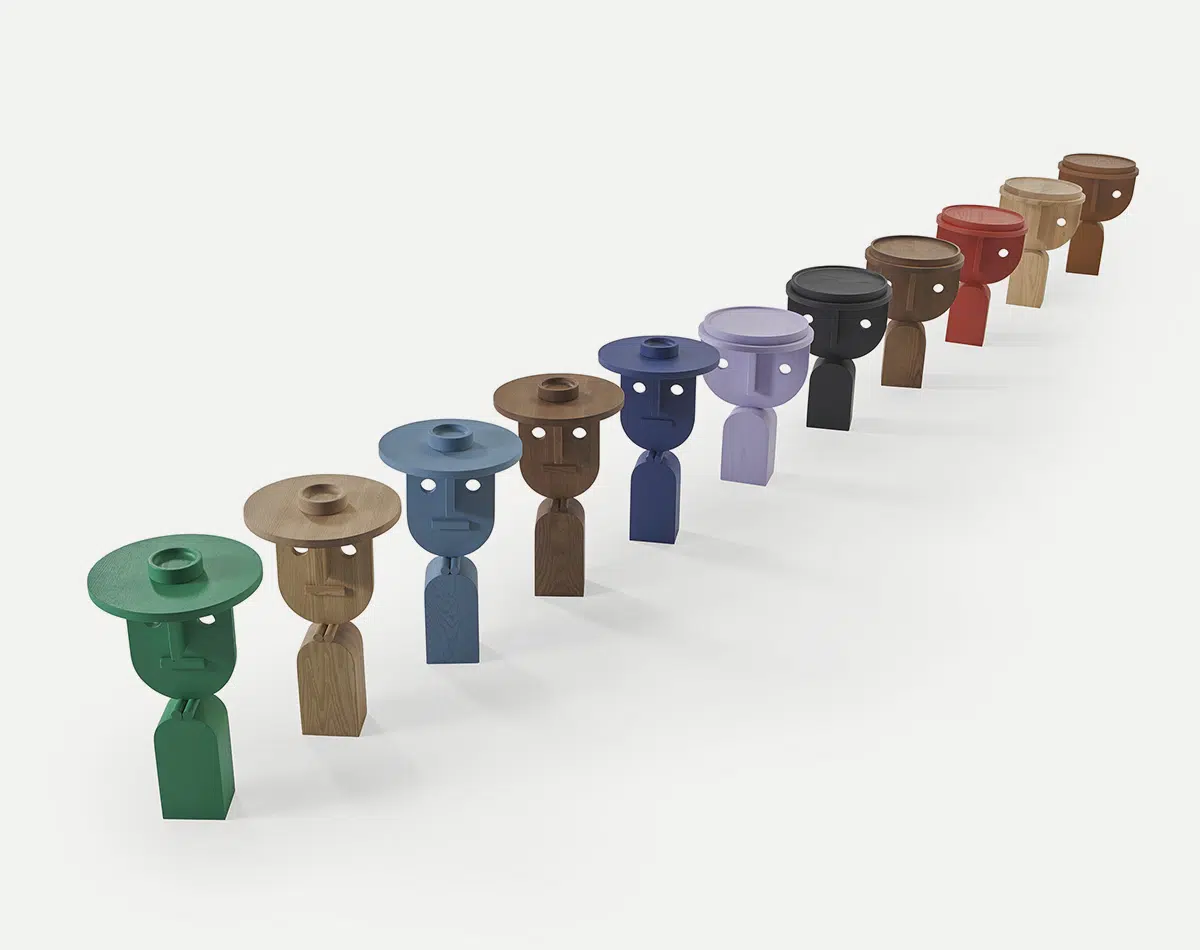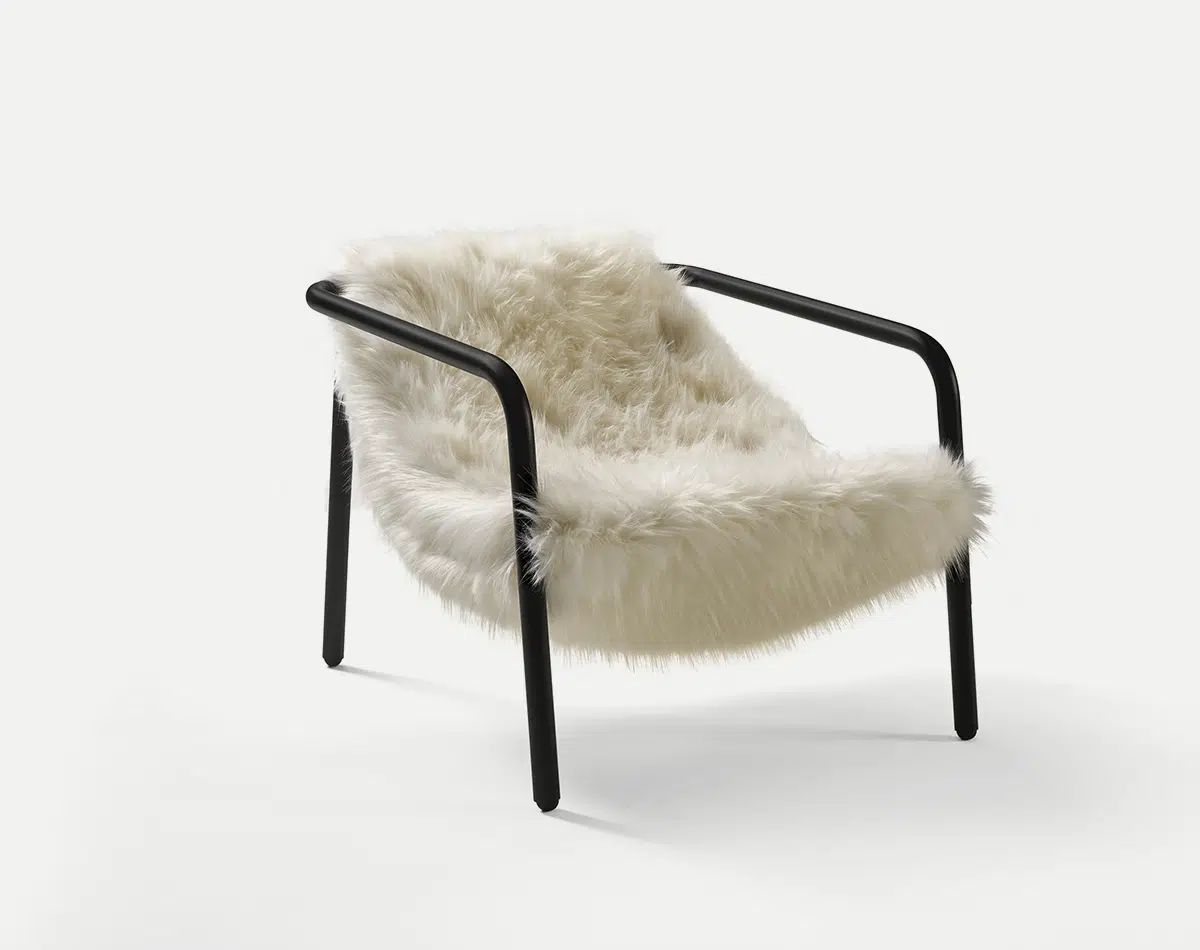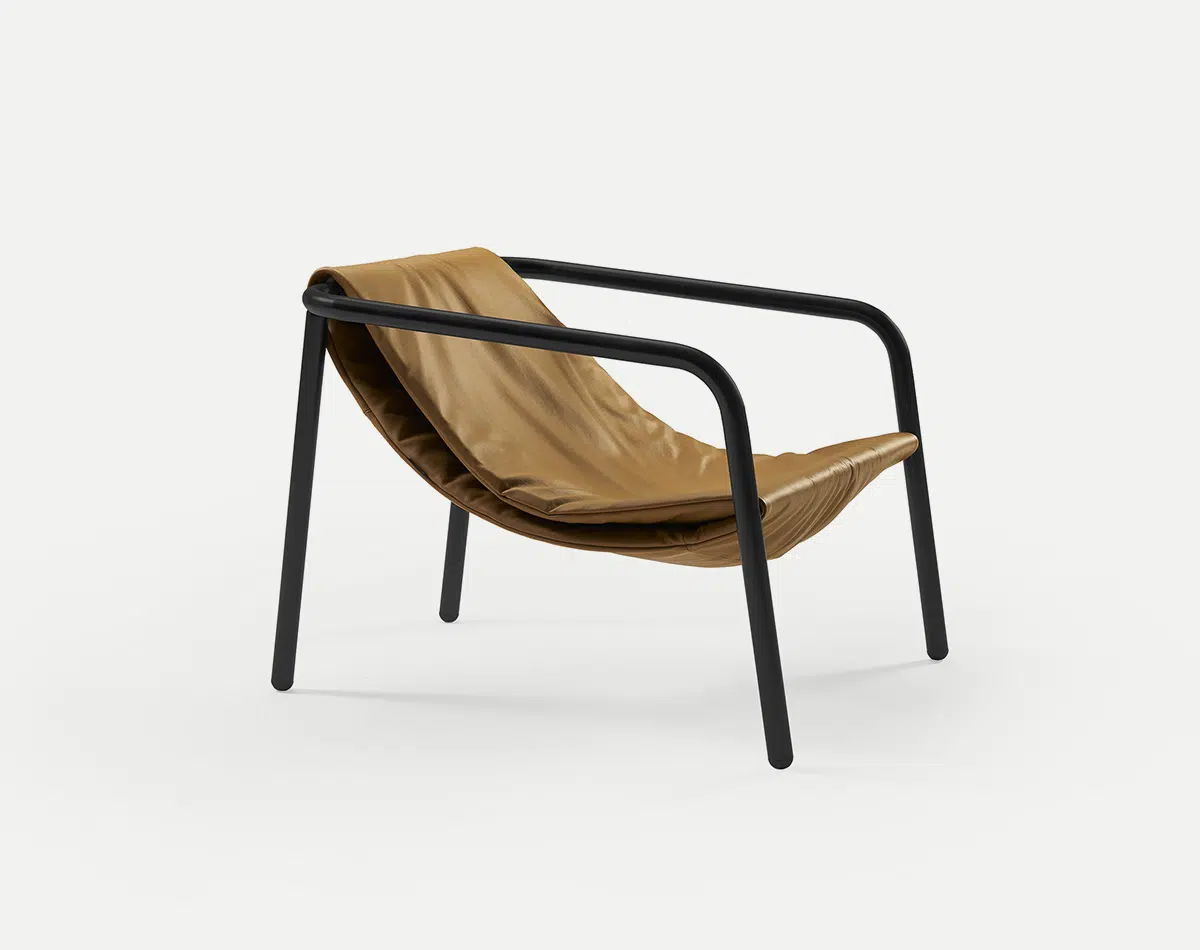 We also reinterpret and update existing designs with new colours and sizes. The Duo seating range introduces Maxi and Mini versions. As well as Pion by Ionna Vautrin, the well-known family of tables, coffee tables and stools expands its customisation possibilities with new colours, finishes and sizes.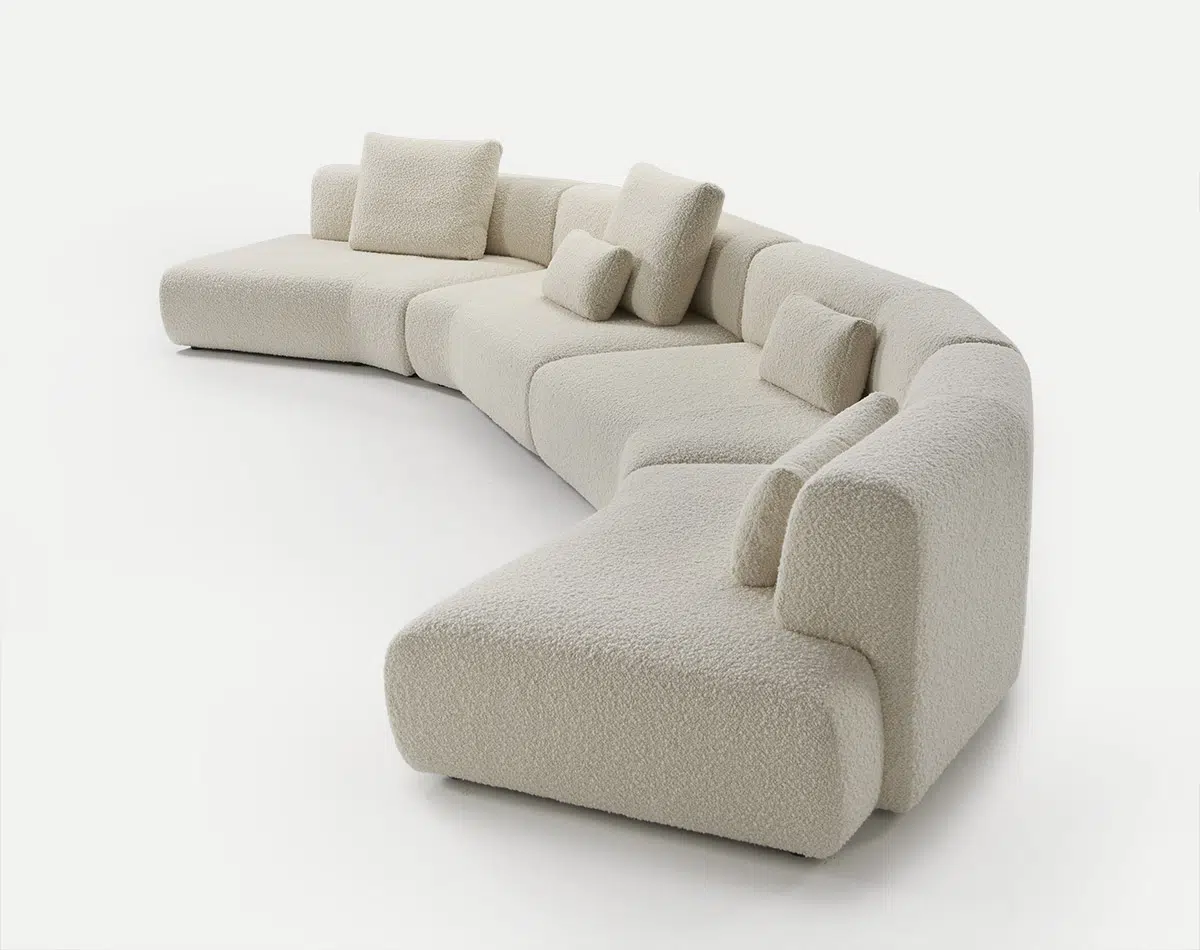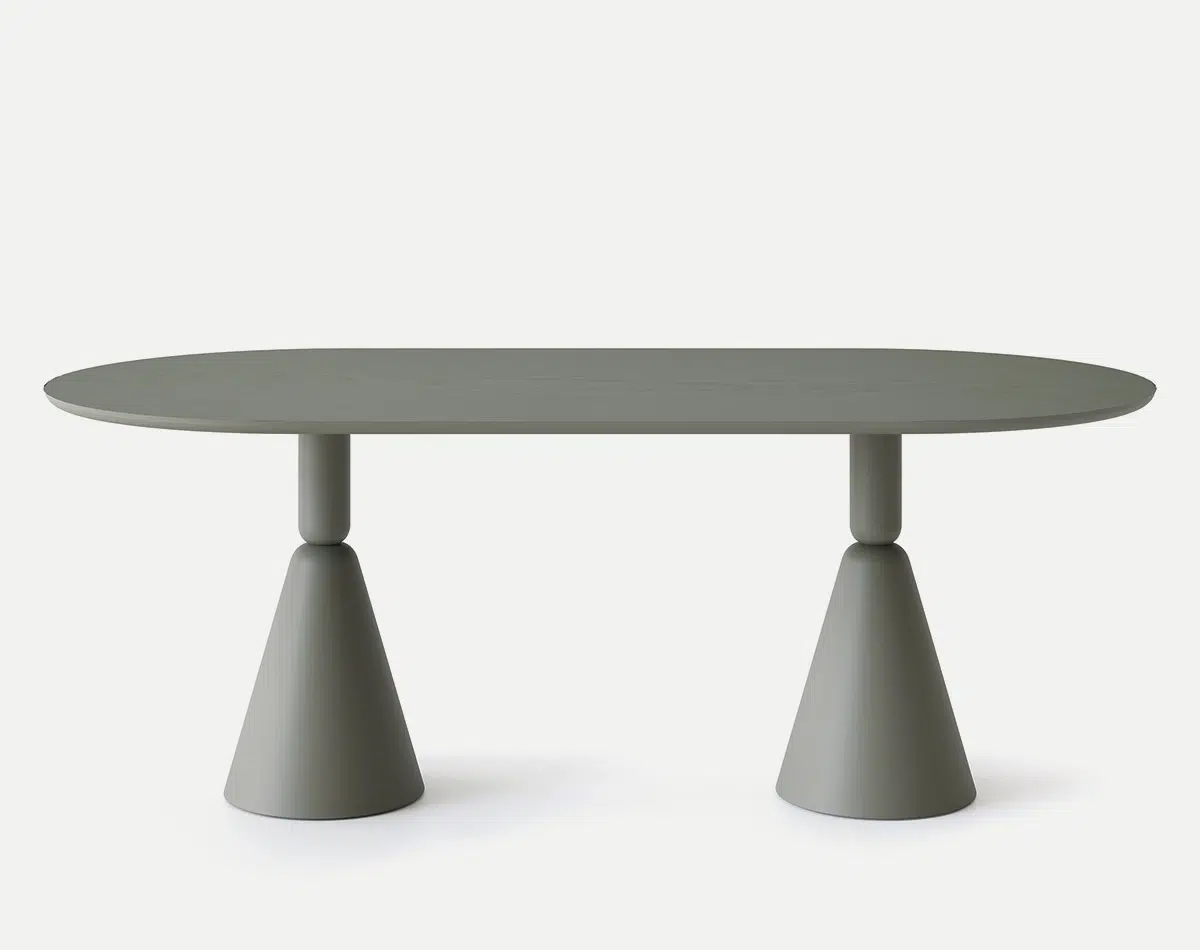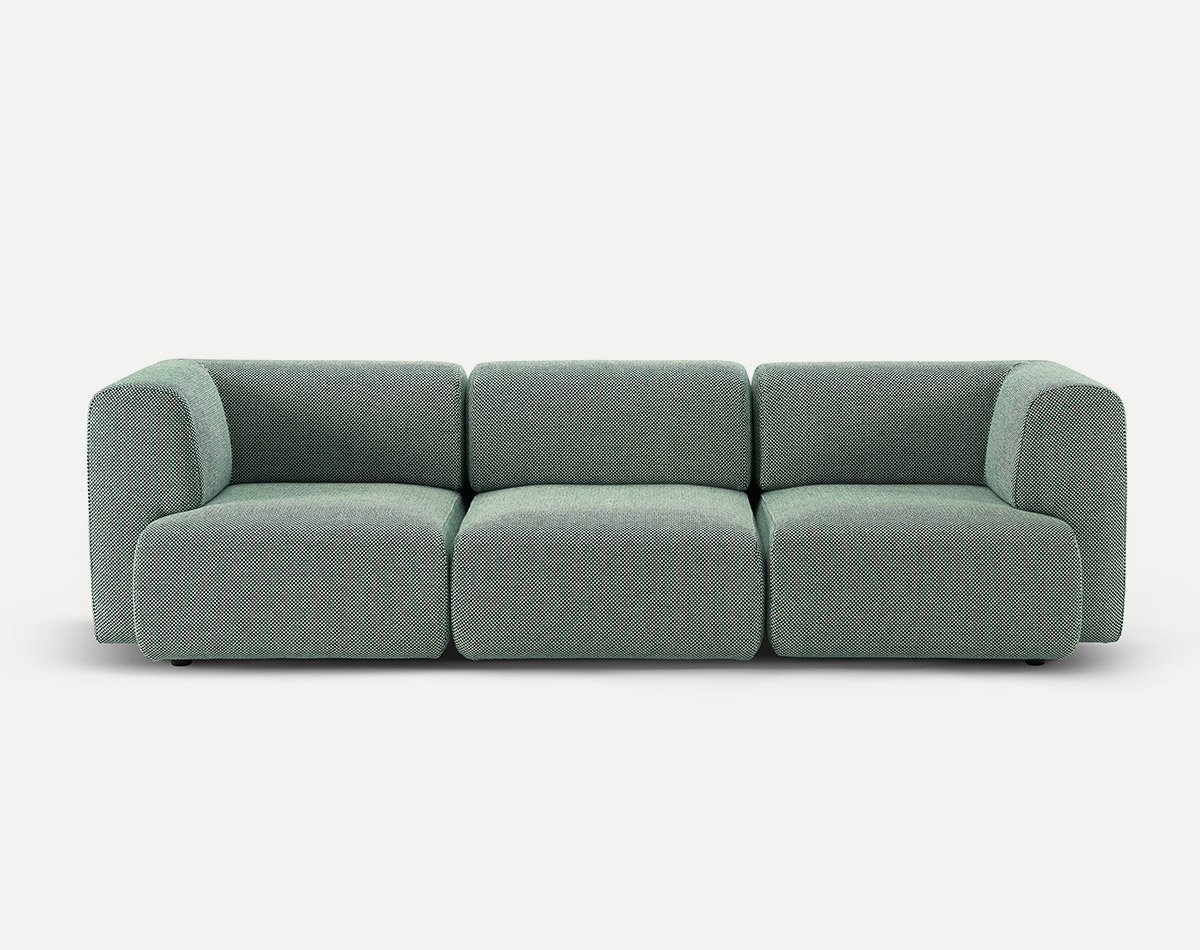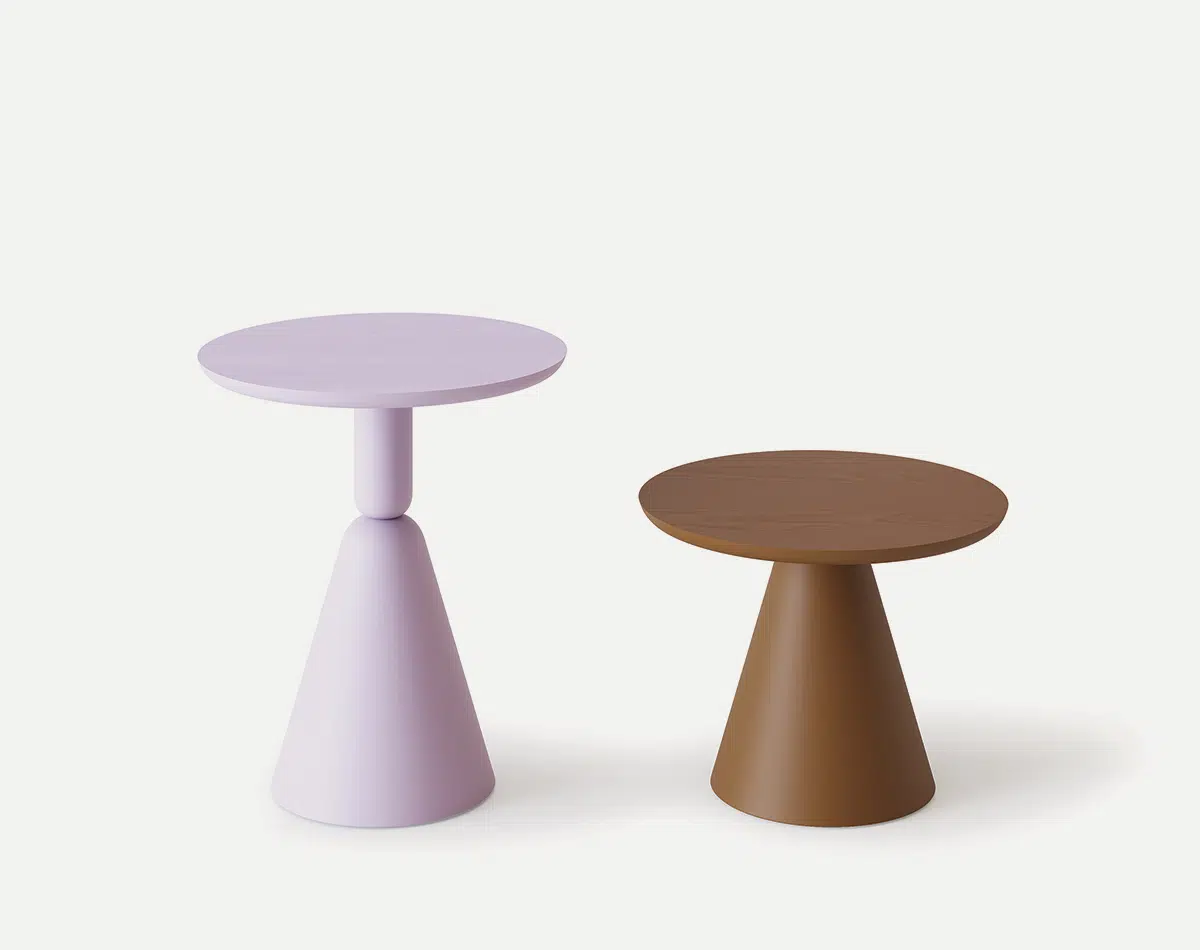 During the Salone, Escenas (scenes) allowed us to present these new products in three different setting as personal as they were inspirational. Estudio Sancal, Teklan and Studiopepe showed the versatility of our catalogue. So, along with the new products, you could also see some pieces from the Museo Collection such as Remnant, Core, Vestige and Dividuals by Note, the seductive Diwan by PerezOchando or the iconic Roll chair by Mut Design, among other Sancal classics such as Beetle, Tortuga, Magnum or Tea.
Haven't seen our stand yet? Click here.