Info.
Body is the new design by Sylvain Willenz for Sancal. Its name refers to its backrest, which recalls the shape of a human body silhouette, in particular back and shoulders.
Made in ash wood, the several layers of moulded veneer give shape to a structure with organic, smooth, and simple lines, whether seen from the front, or form the back when stored. The uniqueness of singular wood exterior and its curvature create unique details for Sancal's first "non" upholstered chair. The quotation marks make sense because Body is not only available in this finishing, as there are other ones.
A new basic, elegant, and minimalist chair that works in all types of interiors thanks to its universal and customisable character.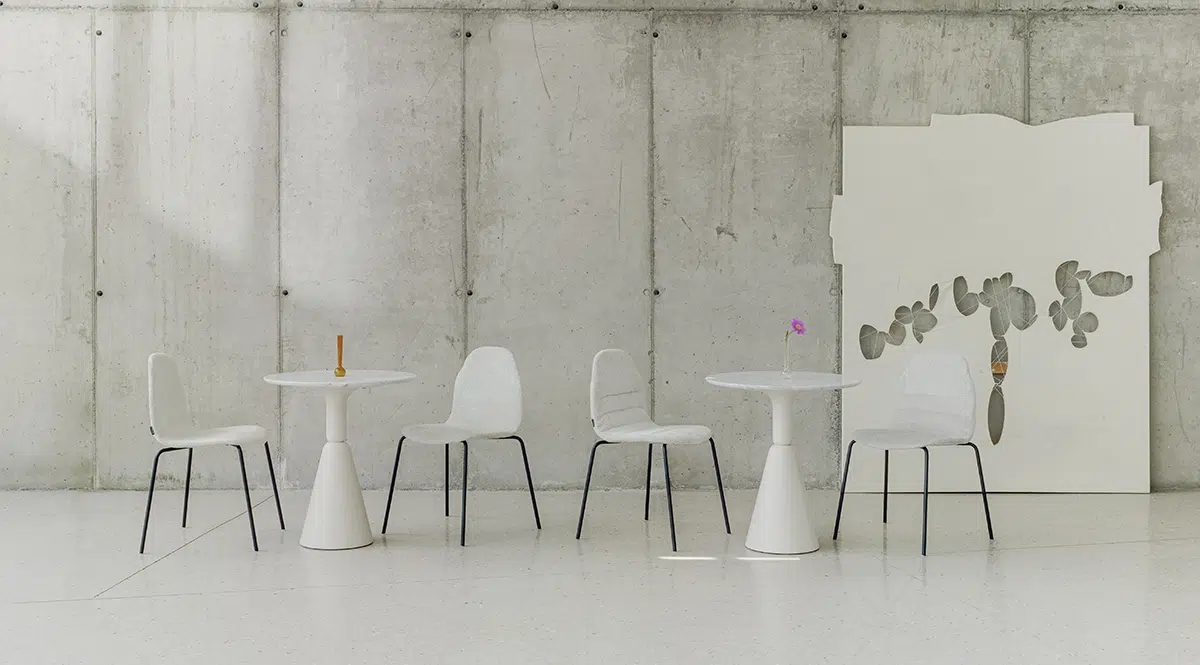 From a single, humanised structure, we present a wide-ranging collection
Apart from its natural finish, it can be stained in all the colours from our range.
There is also an upholstered version; a practical padded textile cover has been created which can be easily removed or put on at any time. Both upholstered options are available in a wide range of fabrics.
The seat of this chair is slightly wider than most chairs, which makes it more spacious and comfortable.