Sancal presents its new general catalogue.
Purple Book is our brand new general catalogue. In this new edition, Museo Collection's products share the stage with other iconic products from our permanent collection.
For this new publication we have selected real and virtual environments to show the versatility of each product which also represent values such as simplicity, sustainability, respect for tradition, as well as being unique and authentic. We convey a lifestyle that is peaceful, comfortable and responsible, at home or away. Warm spaces to share and enjoy.

Where will you find our products?
With Santa Cruz Arquitectura we have been in the El Chato villa, an old rural family house from the beginning of the 20th century, as well as in the Viña-Elena Winery. Both projects rehabilitate old buildings and are committed to integrating tradition with contemporary elements, adapting to the needs of modern times.
We have visited two very unique homes, where textures and colours are the most outstanding features, designed by Número 26. In addition, in the Electrofil House project, elements that were abandoned in the building are reused. From MYM Home we can see the stars.
Slow Studio introduces us to the concept of Sustainable Architecture with two projects which achieve comfortable environments with low energy consumption; integrated in natural surroundings with minimal environmental impact: Cerros' House and Sierra's House.
Of course, we also include images of the offices of Fuego Camina Conmigo, a project by Isern Serra. This space is also the new Sancal showroom in Barcelona.
Interior designer and friend, Ana Muñoz of Einteriorismo, opens the doors of her urban shelter. Ana's Apartment is a calm and serene space that transcends the needs of everyday life.
David Frutos and Salva López were in charge of the photo shoots.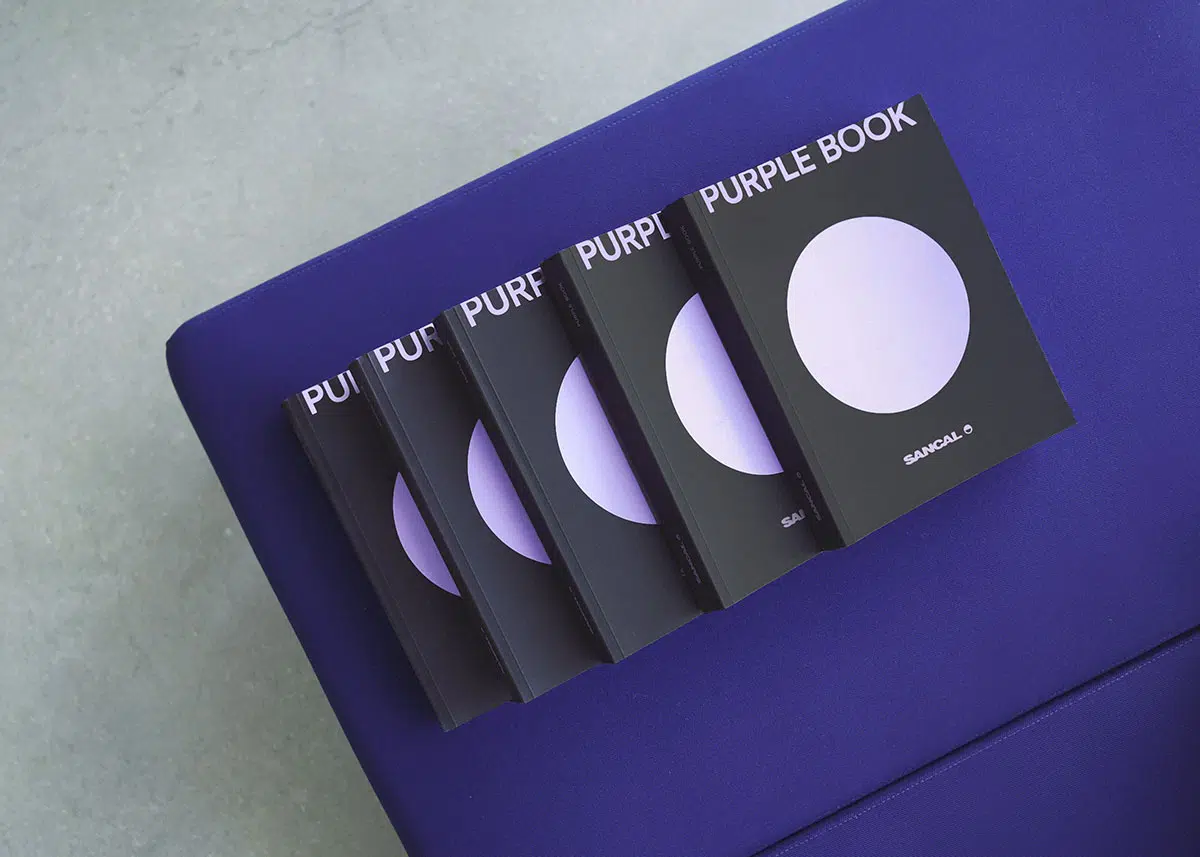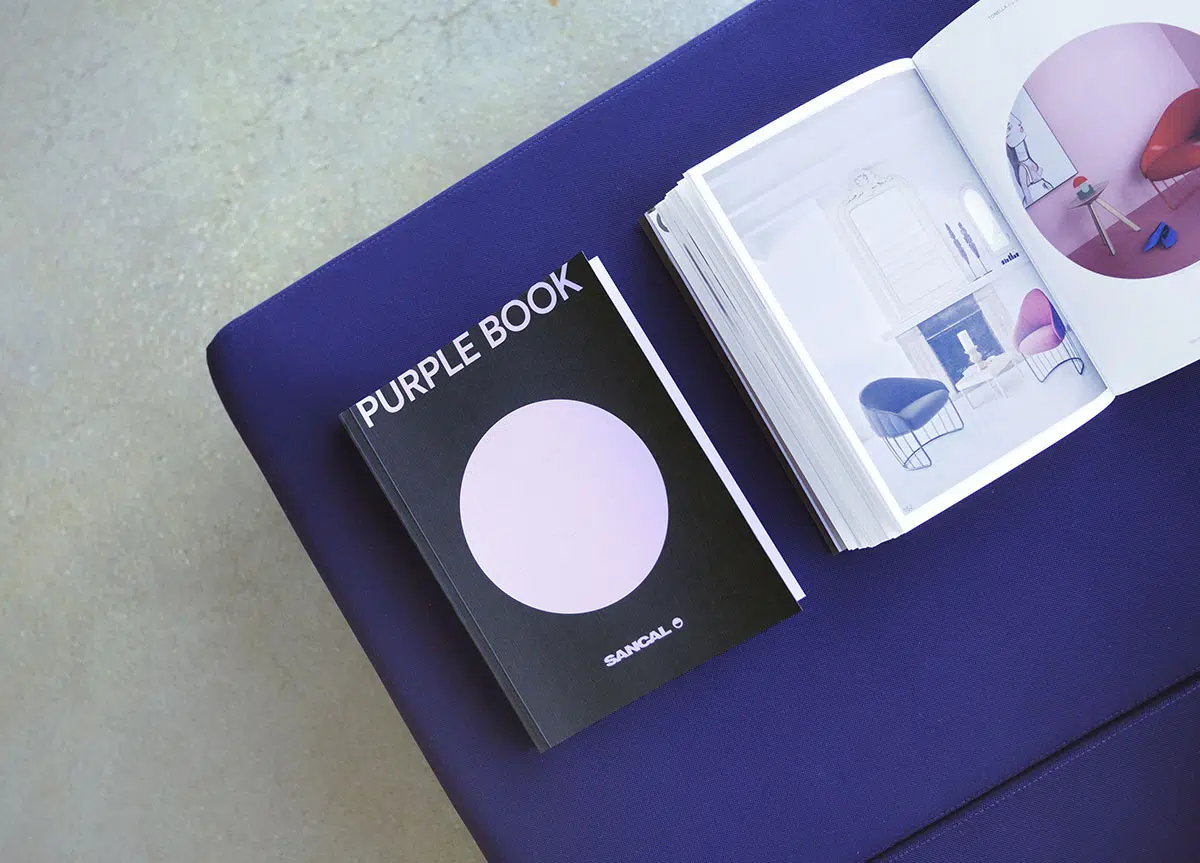 What do we highlight in Purple Book?
In addition to the recent launches, we present updates of two recognized families. REW expands modulation with Room compositions to offer spatial solutions, while Pion updates sizes and finishes expanding its customization possibilities with almost unique configurations.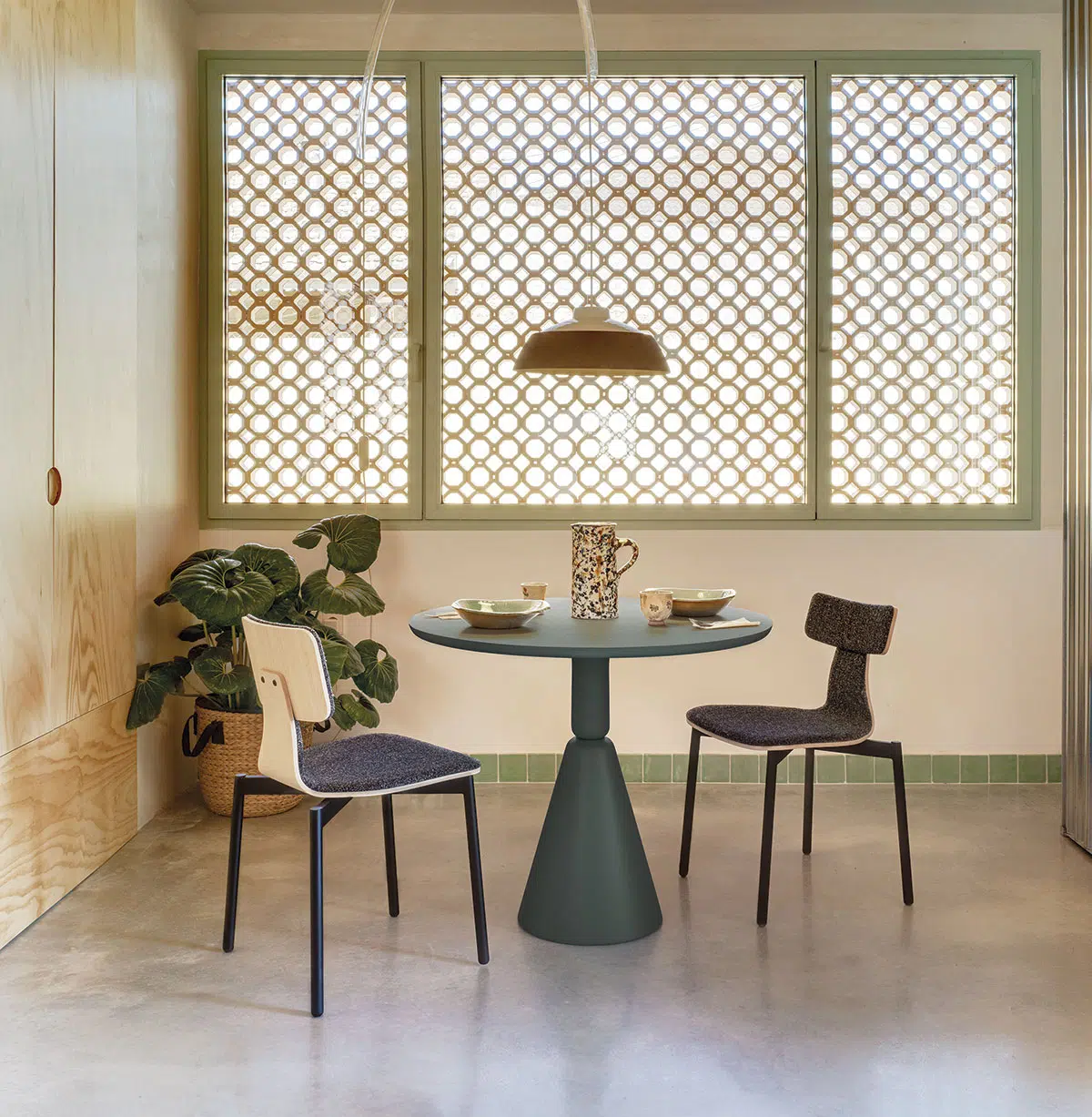 How can I get my Purple Book?
The new publication is designed to be an inspirational and reference tool. On this occasion, the paper version is printed on the excellent, Arena White Rough, sourced from renewable forests with the FSC seal, from the exclusive paper mill Fedrigoni. Contact your Agent or Area Manager to get the hard copy.
If you can't wait to see all these new products, you can download the digital and interactive version of our catalogue by clicking here.
As responsible for the edition, Estudio Sancal wishes that these pages transmit you all the love and passion that the team has put in each one of them.
We want to see your projects!
And finally, we would just like to remind you that we love to see how you bring our products to life in your interior design projects, the models selected, their finishes… and how they look in real spaces. So don't hesitate to share them with us through your social networks; this is the best way for us to know your work.
Visit our Downloads section to access the Technical Data Sheets, 2D, 3D and our BIM Revit files for each of our products. For fabrics and other finishes you can always visit the Materials section.