Número 26 transforms an old industrial office into a cosy family flat.
This creative studio has refurbished the Electrofil's old premises, a large 1970s electronics warehouse in the centre of Murcia, and created a versatile, inspirational home that goes beyond the needs of its inhabitants.
The open layout connects different areas of the house through playful textures, colours and materials that act as room dividers which transform the space according to the moment. "We imagined a door that could be a wall and a wall with doors that were not. Surprise and play are essential tools with which we have shaped the project", explain the studio.
Diwan chaise welcomes us to this eclectic home that seeks aesthetic pleasure through interior design, whether art works or iconic pieces of furniture have much to express.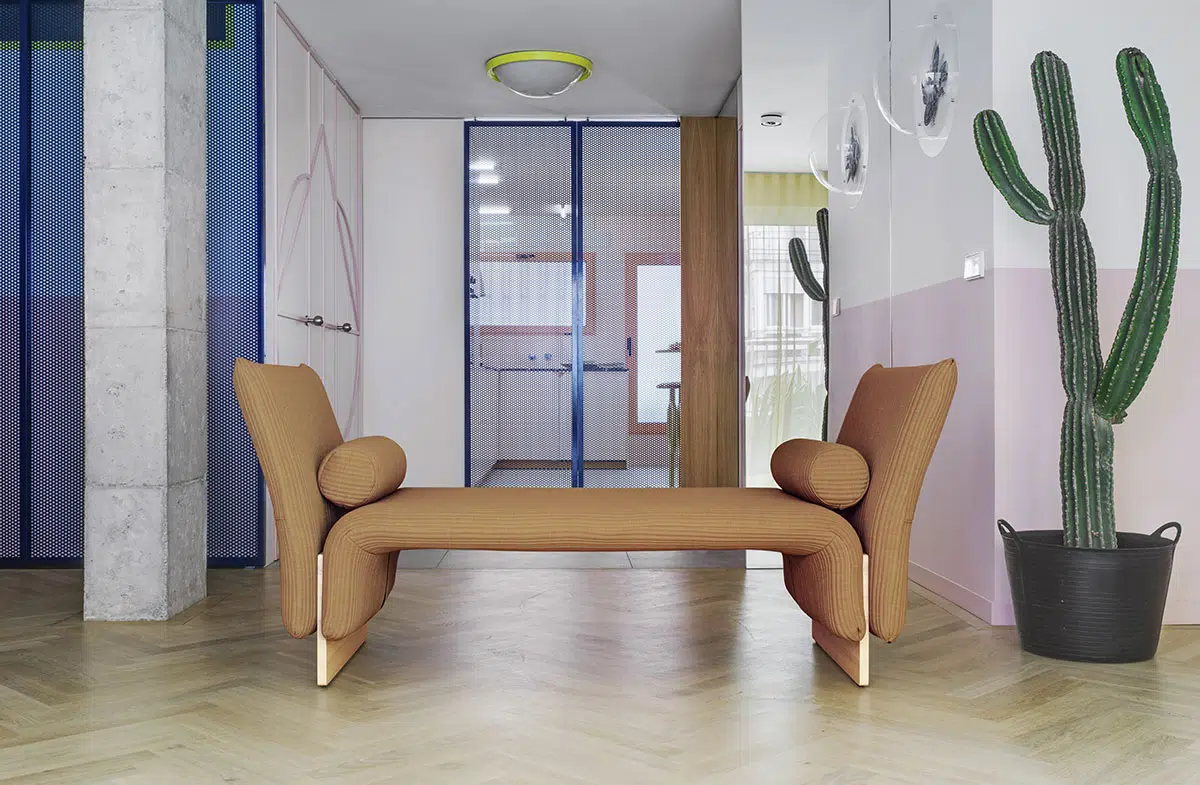 The colour combination of the walls of the living room draws attention as "the pink tone means the familiar things and the blue is used to express what is new". And it is in this space where the soft curves of the Remnant sofa and the coquettish Magnum armchair merge with the rationalist and linear Dúplex tables in a geometrical play. The Happy Pills art installation draws the Milky Way with pills and enhances the space by creating a simple yet expressive scenography.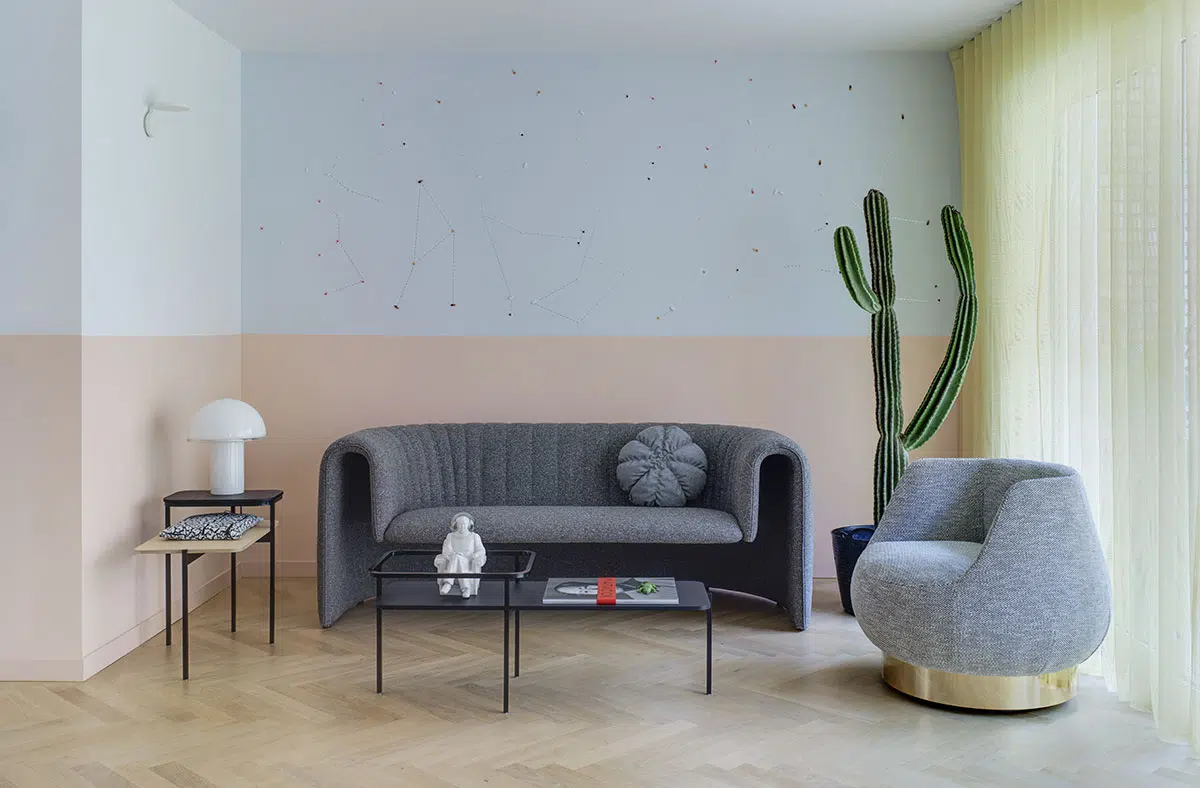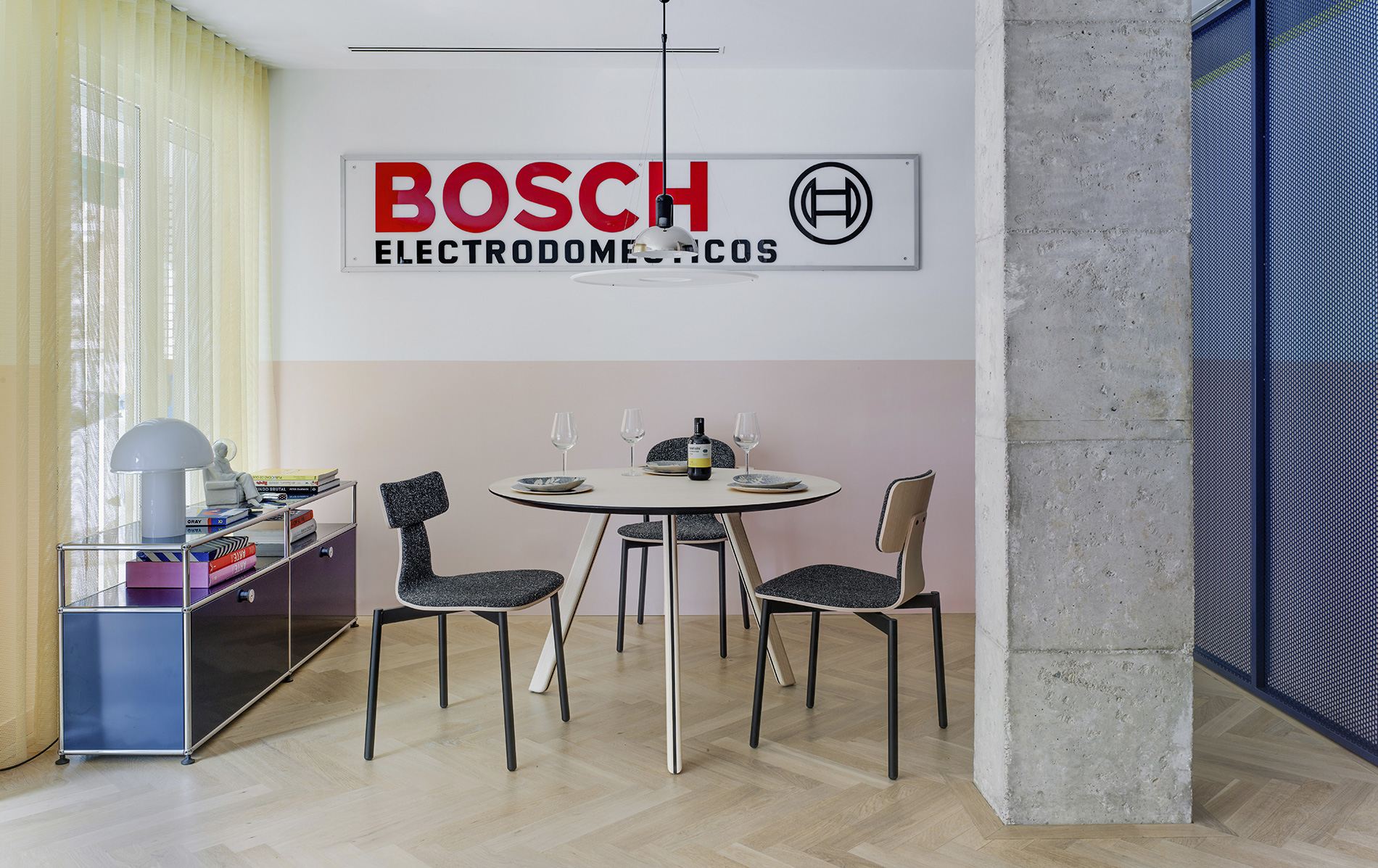 Pink takes centre stage in the kitchen, whose walls and furniture are finished in this pastel shade. The contrast is provided by the natural stone benches and Perigallo stool, whose design is inspired by the three legged ladders used for harvesting fruit in the Spanish region of Murcia. Their reduced size is ideal for this small bar. When not in use, they can be folded away.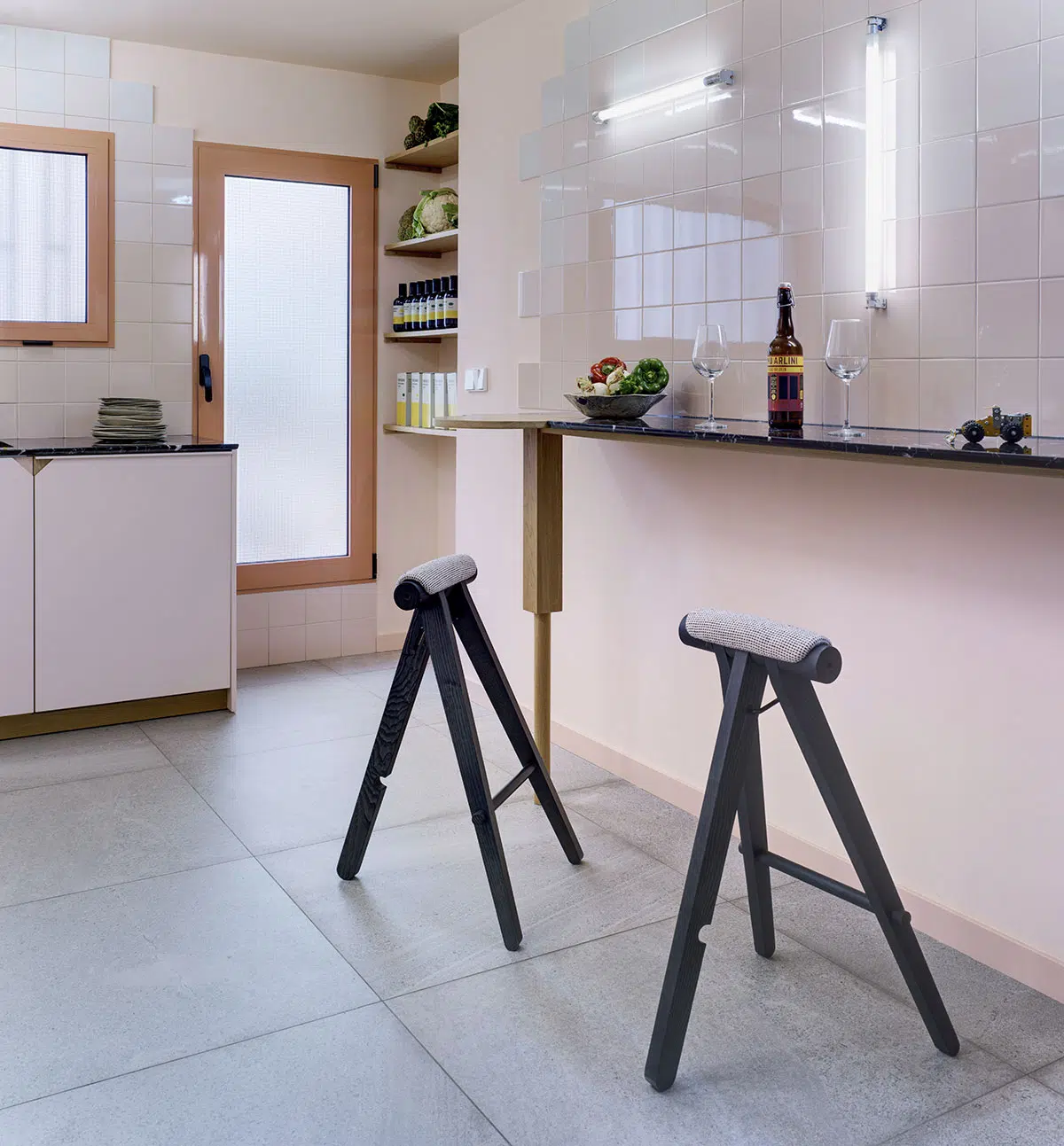 For the master bedroom the studio has chosen neutral colours to create a calm, serene space. The Roll chair is surprisingly comfortable, and can also be used as a nightstand. Its sculptural shape adds an artistic touch to any space.
Finally, the bathroom has been conceived as a practical area. The small Pion stool adds a touch of colour to the dressing table.