This project by Número 26 is very personal. For its presentation, the studio comments that it is built "from simple things, sourced locally, innovation, beauty, love and memories". Hence their commitment to the happiness of the people who live there.
Located in the Spanish region of Murcia, among fruit trees and vegetable crops, we find a house comprised of three volumes. The thermo-clay bricks are visible outside and sometimes inside, combine with concrete and clay floors, ceramic tiles and metal walls. A contemporary code that emphasises simplicity, heterogeneity and the identity of the place and the people who live in it.
The living room is designed to be enjoyed and shared, in alone or with company. So the Mousse sectional sofa is spacious, ideal for lounging or accommodating visitors. The natural finish of the Interchange coffee table blends in discreetly without sacrificing its function.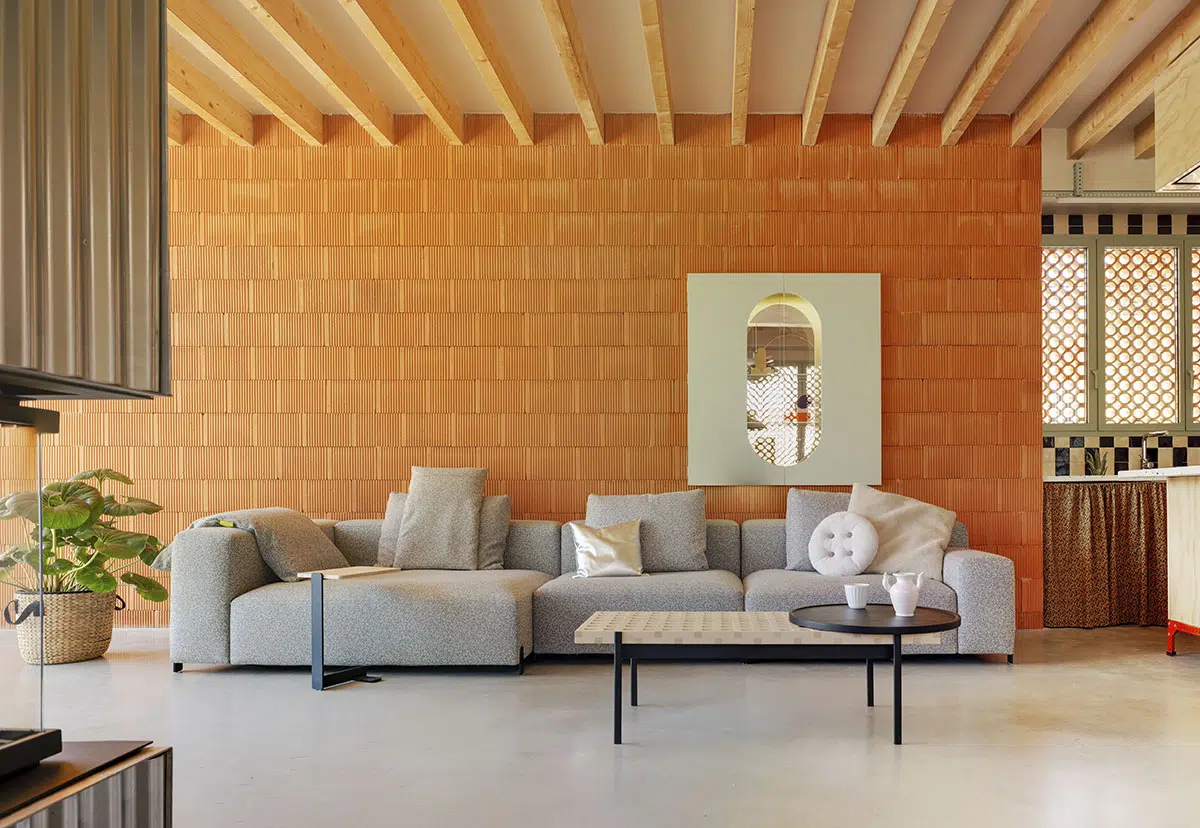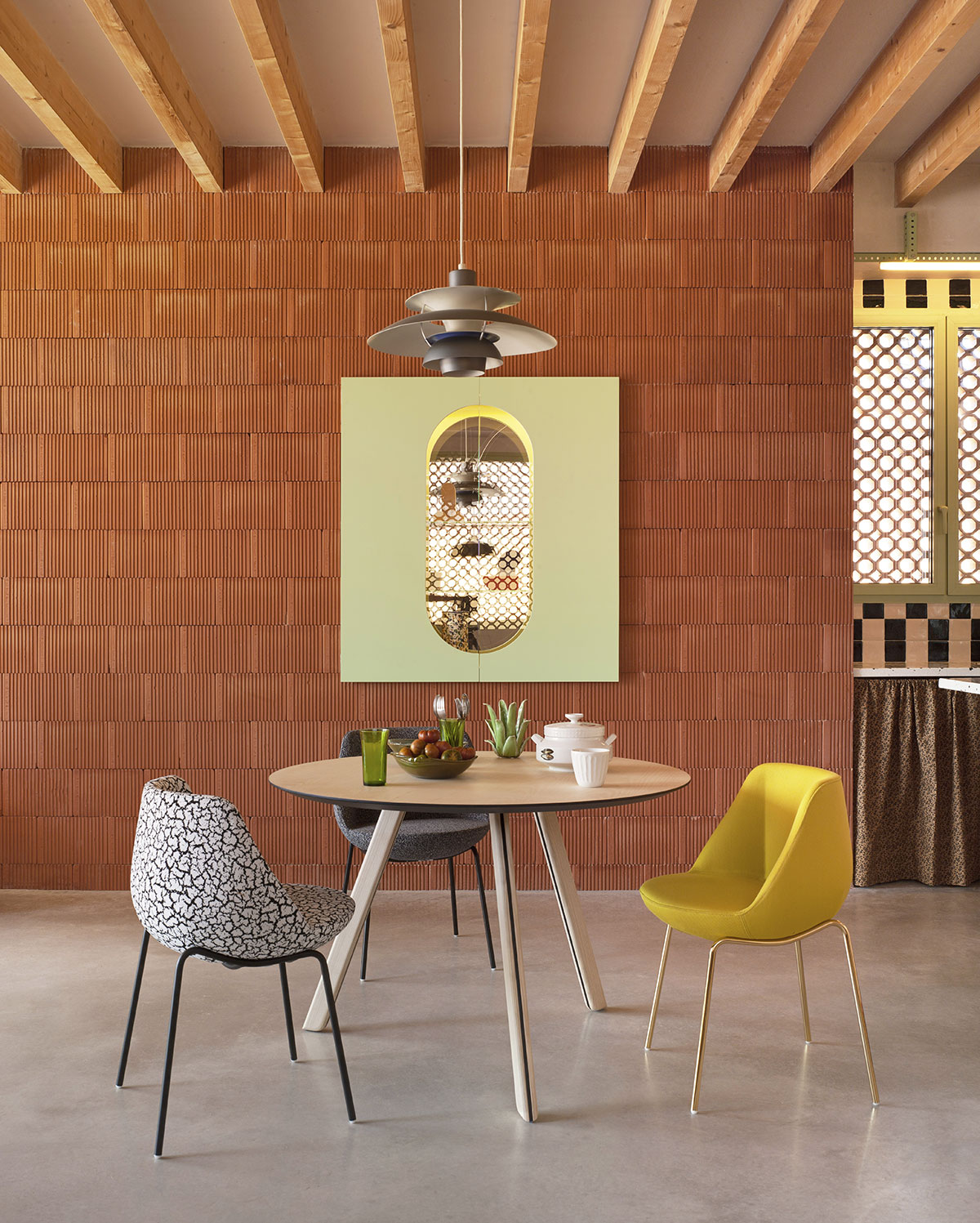 This quiet corner is located next to a large window. The Elle lounge chair is very comfortable thanks to its high backrest, making it ideal for long reading sessions.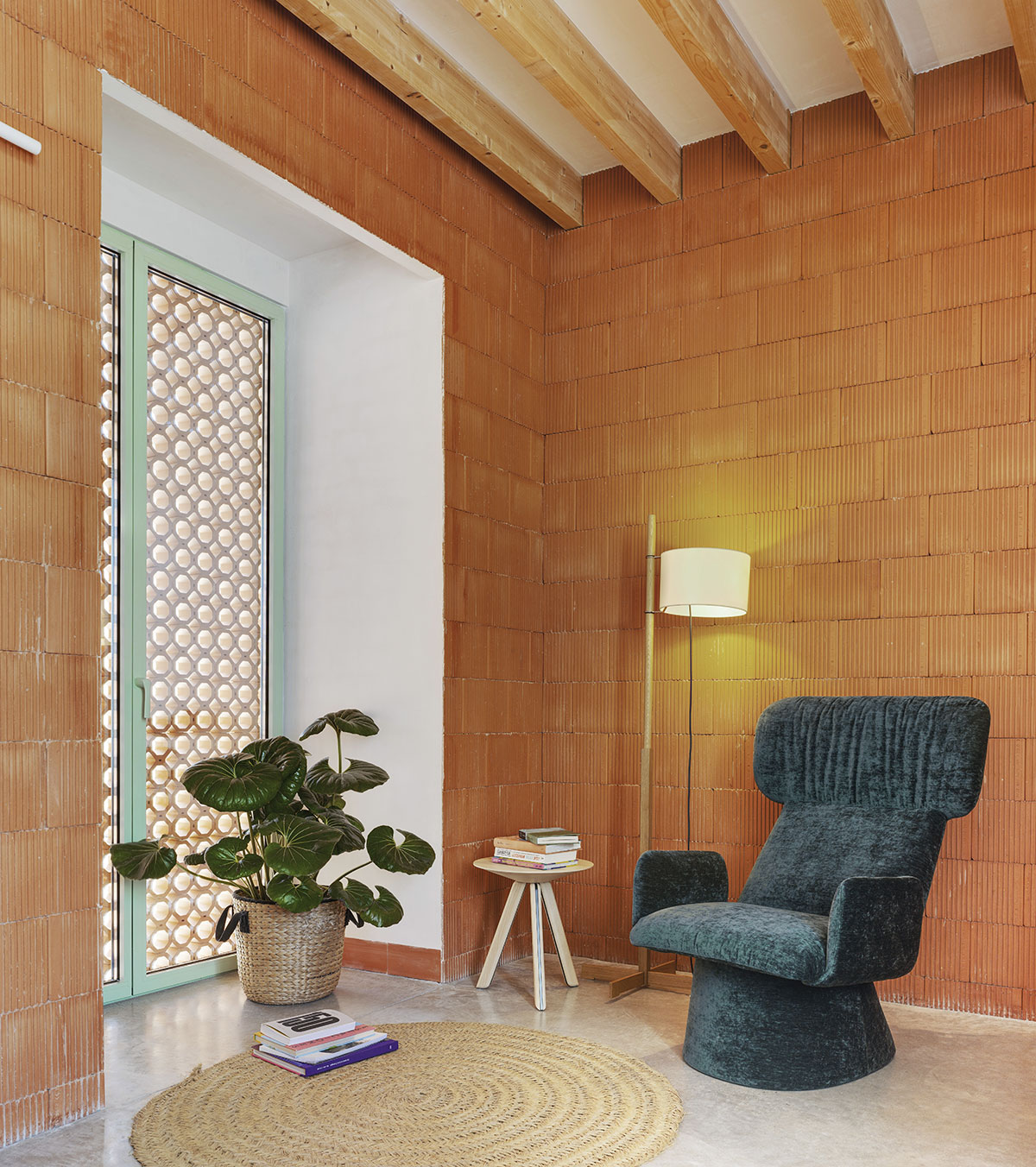 Just as the landscape is changing and varied, so are the different private spaces. Different textures intermingle in this hallway and create an interesting visual effect through shapes and silhouettes. The Talo armchair and the Interchange bench add function to the space. The red hues create a vivid contrast that blends in naturally and, at the same time, adds a lively touch.