Estudio Sancal. A small atelier and the creative heart of Sancal.
Many of you have asked us who is the creative, design studio behind the Purple Book, our new released general catalogue. Perhaps some of you already know; it was developed in-house by our very own team.
From Estudio Sancal, we create, curate and supervise each and every one of the company's design and communication actions. For us, following Design-Thinking preceptsis the best way to approach the creative process.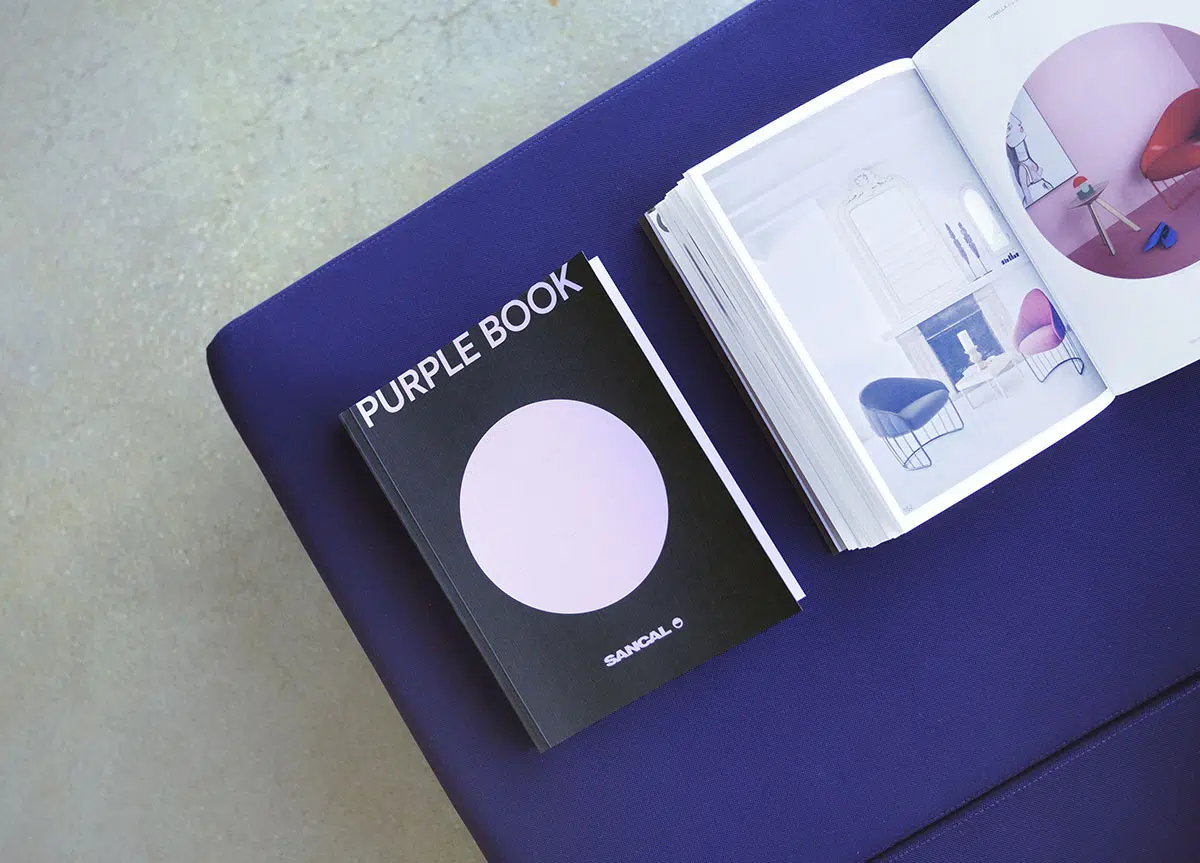 Photographers, illustrators, architects, interior or product designers… we are lucky to collaborate with great creatives, confronting us with new challenges. However, in order to integrate all the actions, in a global sense, and create a clear, consistent identity for the brand, it helps if everything is coordinated by our own crew.
The Castaño-Lopez sisters lead Estudio Sancal. Both are trained in disciplines that enriches the reflection on design.
Elena is an artist, passionate and spontaneous. For her, "design is a form of expression. The function of use is basic, but so are the emotions that an object provokes in us, and in this sense, beauty plays a fundamental role".
Esther is a sociologist. She has a more introverted and reflective character. According to her, "design must take into account social diversity in order to respond to needs that change depending on the context or the "tribe" to which one belongs".
Together they are an explosive tandem, not only because of their different visions of design, but also because of their different personalities. Sometimes sparks fly, but in the end, they find an enriching result.
In addition to the art direction of the catalogues, Estudio Sancal is in charge of the production of promotional videos, the scenography of the stands for the fairs, the story-telling of each collection, the edition of the COSAS accessories line and is also responsible for the design of products such as Perigallo or Click.
The team includes "magician" Toni J Castaño, who turns any sketch into a tangible reality; with the technical meticulousness of Rafa García, the passionate and energetic Carolina Micó and the good taste of Juan Ibañez, to whom, taking advantage of this post, we would like to wish a beautiful new professional career. Juan, you know we are going to miss you a lot!
If you want to get to know us better, follow us on Instagram: