Estudio Sancal has curated the Mujeres x Mujeres (Women x Women) "exhibition" which celebrates women in life. It has been undertaken by 5 women artists, each portraying different ways of being a woman, inviting us to contemplate powerful, extra-terrestrial, creative, immortal, expert, happy, friendly, free, thoughtful and serene women.
Traditionally, the relationship of women and the art world has been limited to the role of a muse and has been closely linked to sexuality, motherhood or religion. Few are the portraits that illustrate other ways of being a woman. Mujeres x Mujeres (Women x Women) highlights contemporary feminine qualities.
However, along with freedom and equality, difference is one of the great struggles of the women's movement. This is the underlying concept of the​​ Mujeres x Mujeres (Women x Women) exhibition.
Amigas (Friends) by Clara-Iris.
Friendship is a powerful weapon. The matchbox symbolizes the intimate space created between friends, a refuge for sincerity, support and understanding.
Creativa (Creative) by Malota.
Open-minded and observant, the artists perceive the cosmos from another prism and beautify it with their imagination. They can reinvent this imperfect world through their experiences and feelings.
Experta (Expert) by Carla Fuentes.
A neat and impeccable woman, whose look is firm and direct, she shows her confidence in a clearly professional environment. She controls her own existence, with determination, despite the clichés that society imposes.
Extraterrestres (Extra-terrestrial) by Ana Galvañ.
Inside each of us are hidden infinite singularities that make us unique, sometimes eccentric and, for some others, extra-terrestrials. What if these belong to another universe? Women without complexes show themselves as they are, intertwining their hands and faces into one soul.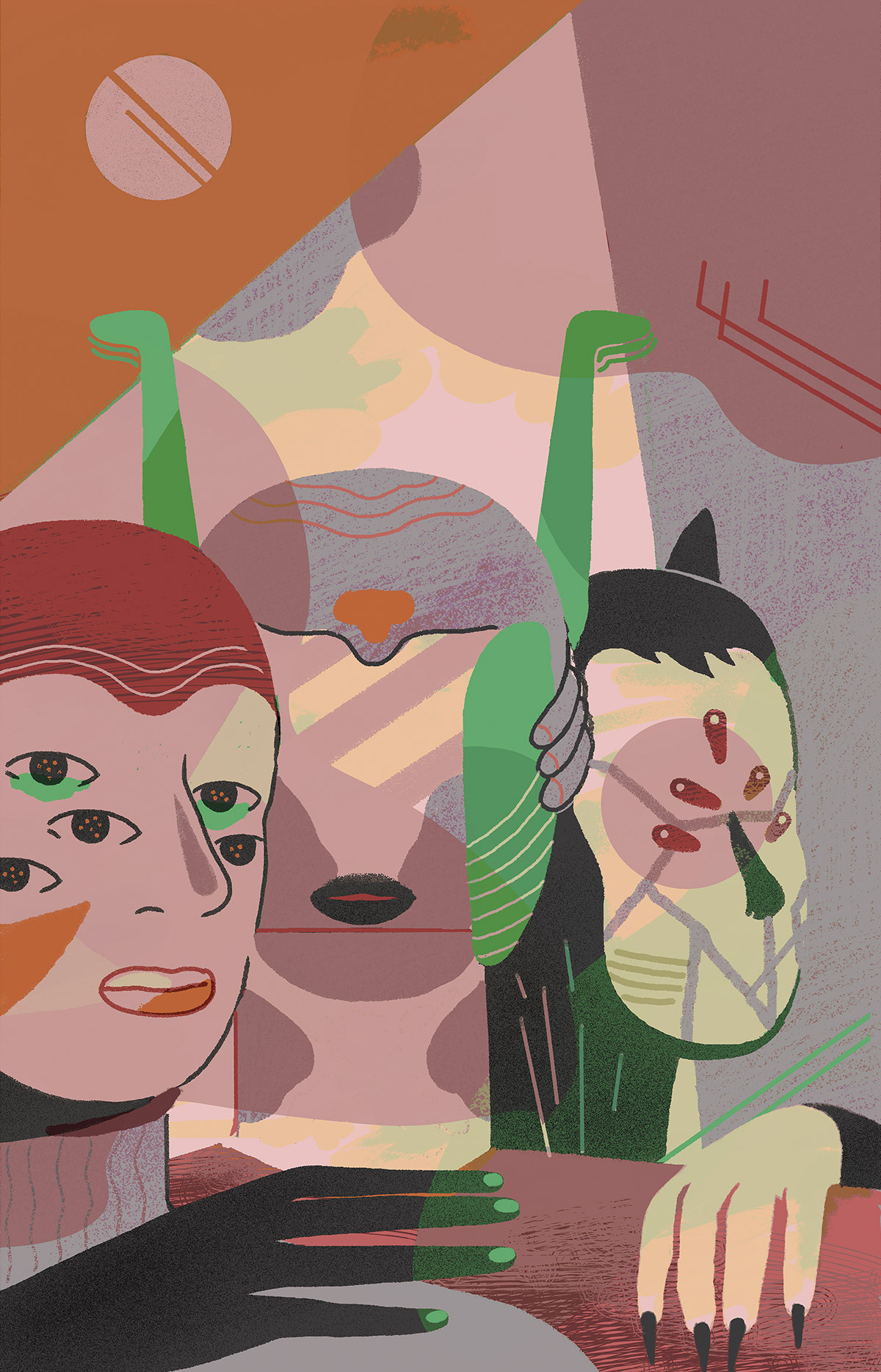 Felices (Happy) by Carla Fuentes.
Let's celebrate the diversity and plurality of women! The freedom to decide who and how you want to be is the greatest feeling of fullness that a person can achieve.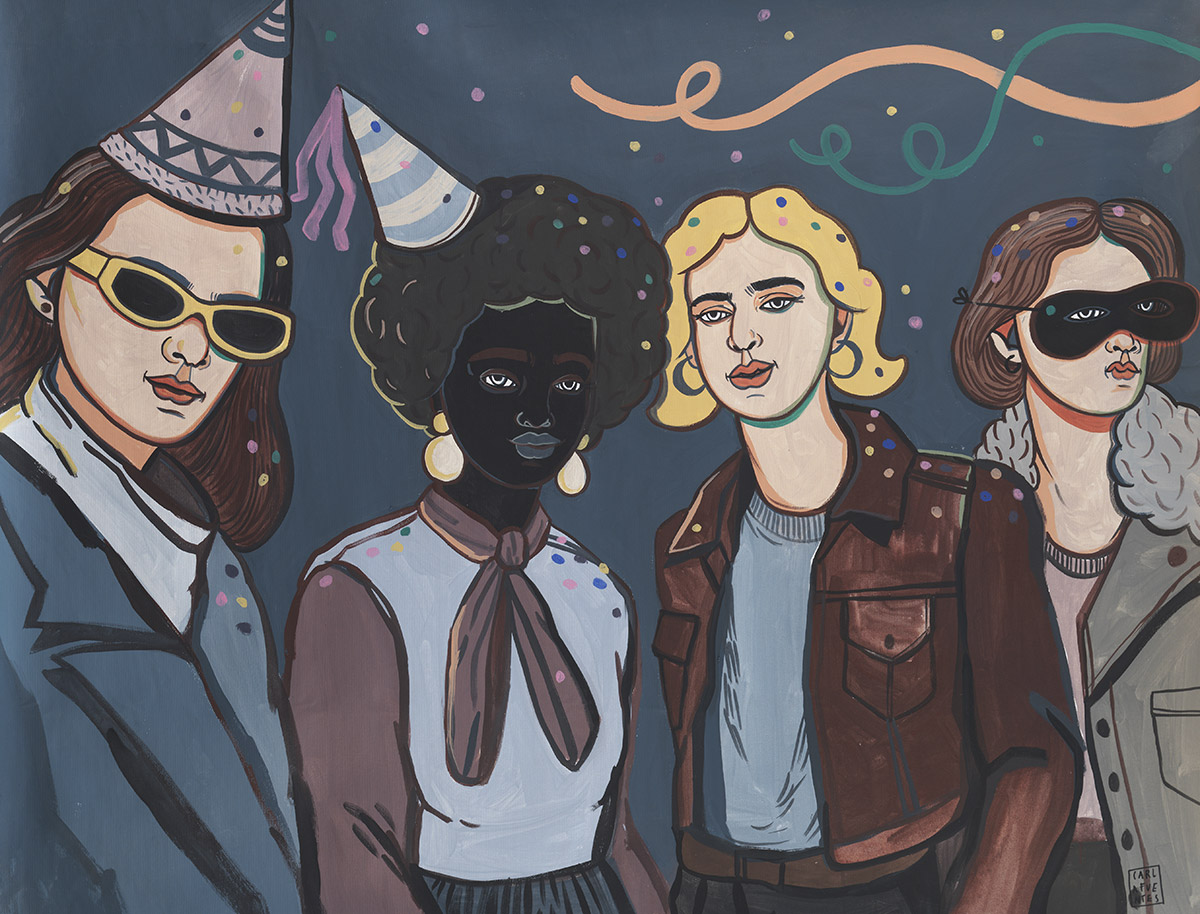 Independiente (Independent) by Elekna.
Despite her distant gaze, that may seem arrogant, this woman's attitude to life is calm and poised. The delicate strokes and the soft palette enhance her courage to overcome challenges.
Inmortal (Immortal) by Malota.
In the hands of a woman the tree of life can grow. Despite earthly mortality, the essence of their own existence is transformed into an inestimable legacy that lasts beyond the life cycle.
Libres (Free) by Clara-Iris.
Vivi mian vivon. With this sentence in Esperanto, the artist invites us to live our life with freedom, determination and courage. Be as you are, with virtues and defects, without fear of what people will say.
Poderosas (Powerful) by Ana Galvañ.
Being powerful and strong means being as fearless, as these women show. Their forces come from another planet and symbolize success in anything they have set their minds to. The expressiveness of colour and the sinuous shapes reinforce the idea of ​​feminine power.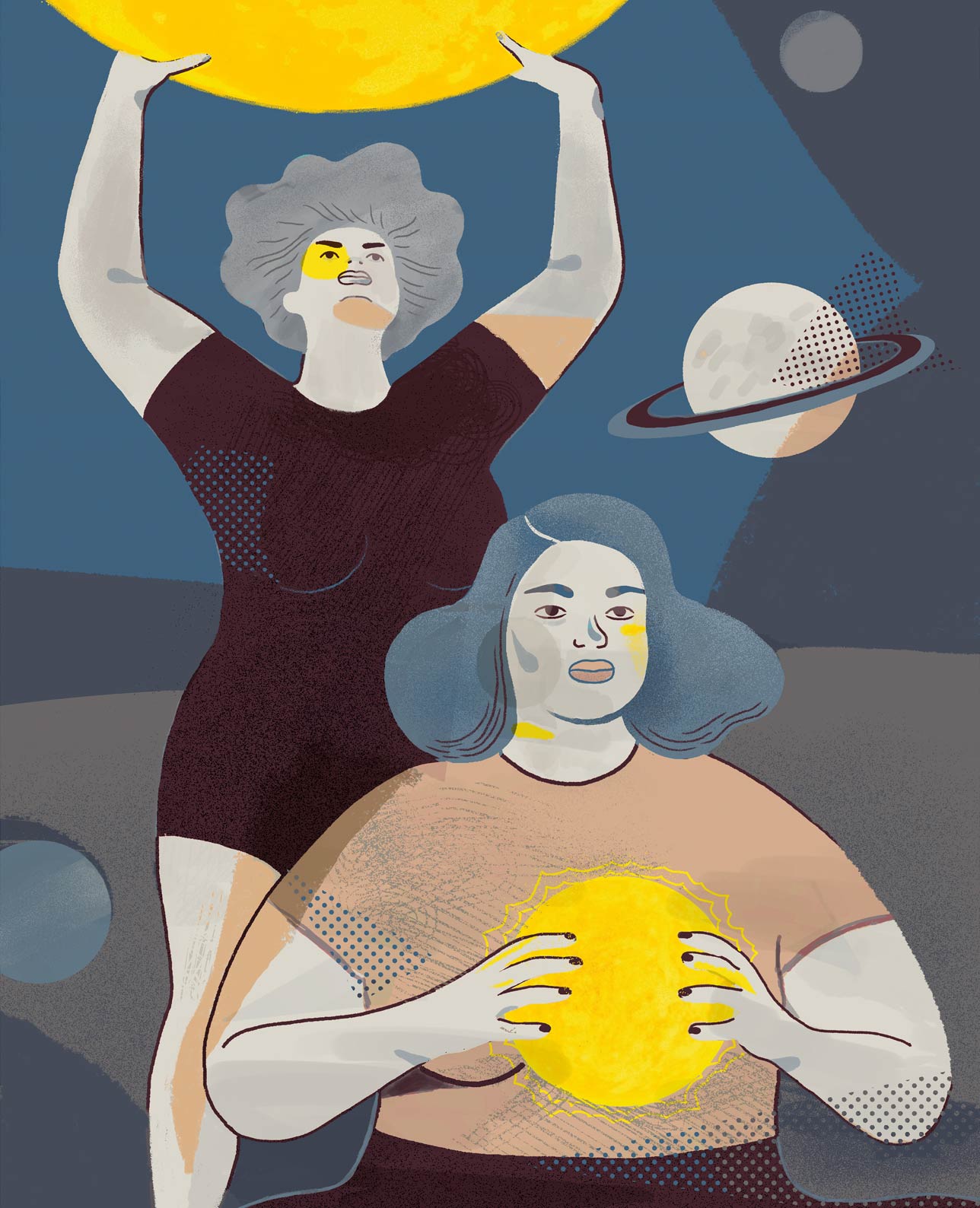 Reflexiva (Thoughtful) by Elekna.
The artist shows us a woman with a great inner world absorbed in her thoughts. The black lines, with different thicknesses, delimits and highlights how the imperfect can also be beautiful.
If you are already an art collector or you want to start your own collection acquiring one of these works, visit the Posters section of Sancal's Shop.