The VIP

Lounge

at

ARCOmadrid

, between the natural and the artificial.
ARCOmadrid celebrates its 40+1 anniversary. And this special edition could not miss the VIP Lounge. Burgos & Garrido Arquitectos has been the studio in charge of its design and execution under the direction of the architect Daniel Guerra. "Natural Ruins" is conceived as a rocky landscape composed of large pieces of slate arranged in the centre of the space. An atmosphere as distant as it is intriguing.  
"The installation dispenses with architecture, but builds a space. The group of rocks creates an unusual and ephemeral topography, which is nevertheless exhibited almost like a monument to disappearance. Its presence on the site activates the memory of another landscape. One that we don't really know, but we are able to evoke it. This small fictional territory transitions from the massive to the sculptural or the poetic".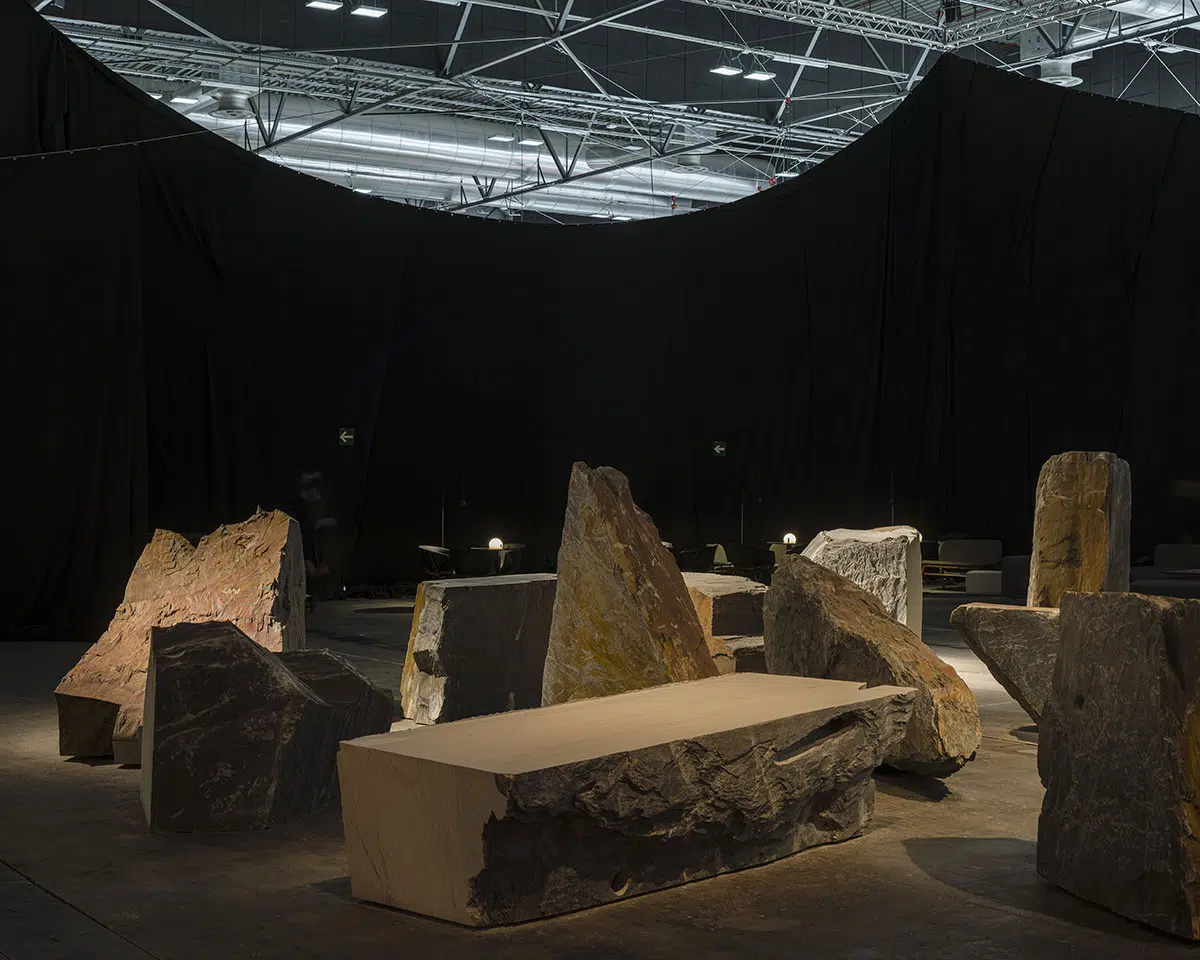 The large rocks invited visitors to explore them. Despite their tough, primitive appearance, they became a perfect, welcoming space for socialize. Their angular complexion were transformed into improvised tables and chairs, fostering a unique interaction in an atmosphere that blended the natural and the artificial effortlesly. As Maribel López, director of the ARCO 2022 fair, rightly pointed out, "the visits usually end up in the VIP room".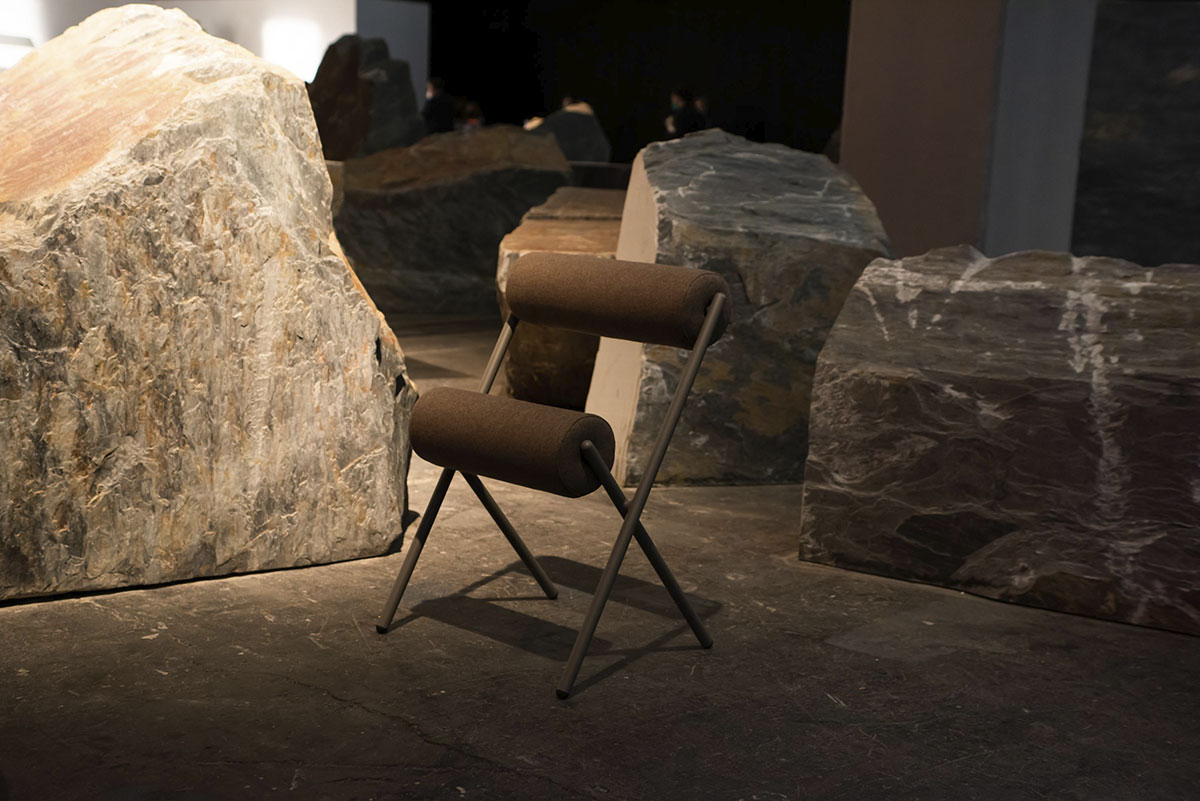 The space was completed with furnishings coordinated by the Forum of Renowned Brands, among which was Sancal. The Roll chairs and the Pion tables, which premiered the new extra-matt lacquer for the bases, together with the Meeting Point poufs and the Interchange bench shared the space with pieces by other firms such as LZF, Ondarreta, Actiu or Estiluz.
As usual, the Spanish largest contemporary art fair is once again committed to the best of Spanish talent in its different disciplines: Architecture, Interior Design and Product Design.