The cutting and sewing sections have been given a gift in the shape of a mural of 10 meters high by 40 meters long, symbolizing the company age. Some oversized skillful hands weave a tapestry where the daily tasks of both sections are depicted. Spools of thread, meters of fabric, patterns and scissors are some of the elements of this scene based on local customs and manners but, at the same time, also on the contemporary thanks to the use of colourful synthetic lines. Warm tones and rounded shapes grant the characters a kind look and turn the fable into a generous story.
Due to the enormous dimensions of the characters illustrated by Agostino, the spectator has the feeling of being right in front of a heathen altar that honours craftsmanship. The seamstresses working by the mural seem to be tiny ants, although they say to feel much more satisfied than overwhelmed by its magnificence.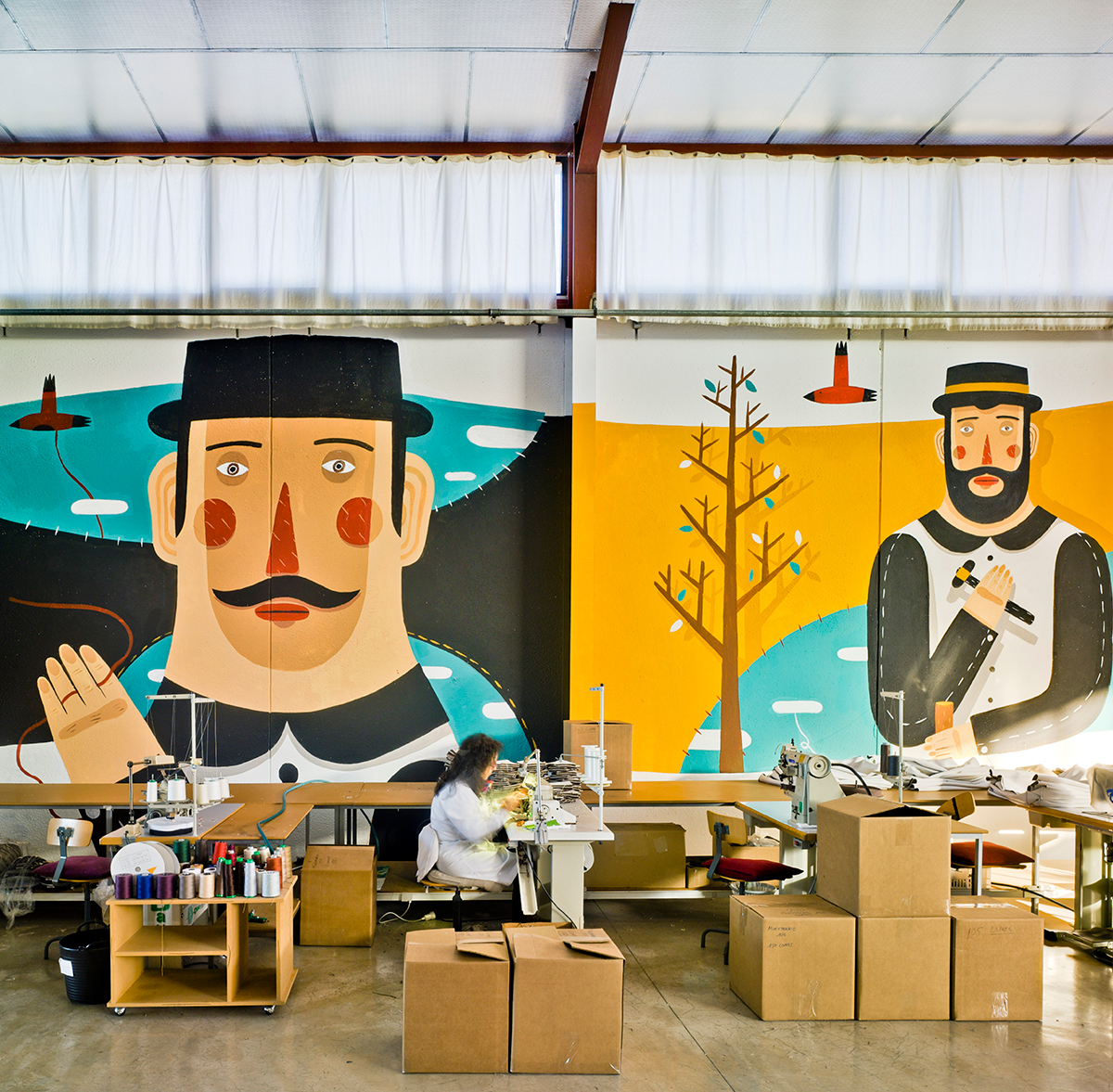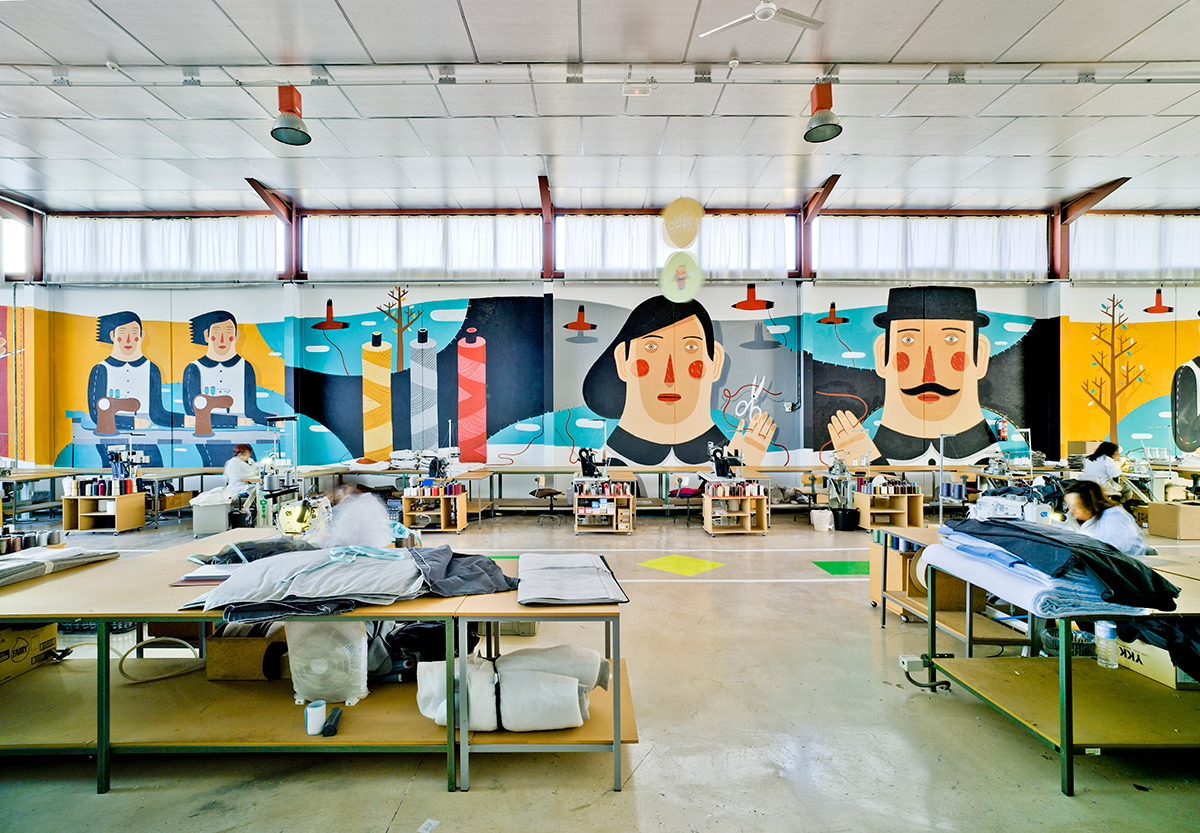 CV
1986, Foggia, Italy. Lives and works between Rome and Nuremberg.
He creates bright multi-layered images, used either for drawings and etchings or for big murals, taking inspiration from everyday life and playing with synthetic shapes, bright colors and open titles. Since 2008 he has made several huge murals in public spaces, working among the others, for Roma 3 University and Fubon Art Foundation in Taipei. In 2012 he has been invited by the Fine Art Academy of Rome to paint a huge mural for the launches of the new headquarter. In the same year he took part at Bien Urbain Festival to paint a three buildings big mural for the University Campus of Besançon (France). He created a mural of over 300 meters for Saba School in Algeria and, together with the inmates, two huge murals in the yard of the "maximum security" zone of Rebibbia prison. His work has been presented at several exhibitions and festivals in Europe, Japan, Korea, Taiwan, Russia and the United States. It is equally to mention his latest work for the Venice Biennale, one of the most important artistic events worldwide.