40 faces for 40 years is the pleasantly beautiful present Sancal has made itself for its 40th birthday. Thanks to this initiative, a grey brick wall, traditionally used as glass support and warehouse, is now a stunning colourful wall which celebrates the passage of time while brightening up the lacquering and assembling employees' every day.
Half Argentinian and half Catalonian, Zosen has travelled throughout the world and this clearly reflects in his style. He somehow gathers the folk elements of the diverse cultures he made contact with but revitalizing them through colour. His masks mix that of Mexican fighters and African sculptures, although less solemn, since his ironic view is reinforced by conferring living features to inert objects. As an urban artist, Zosen is out of the ordinary: his palette is far more intense and pure than that of traditional graffiti. Defined as New-Fauvist, his colours are a provocation in themselves.
A passionate heart, a cash register, some little devils, an ice-cream cone, an igloo, a hamburguer, some pyramids and vegetables are only some objects created by Zosen and which express the various stages and moods experienced by the company along its history.
Producido por 27puertaocho.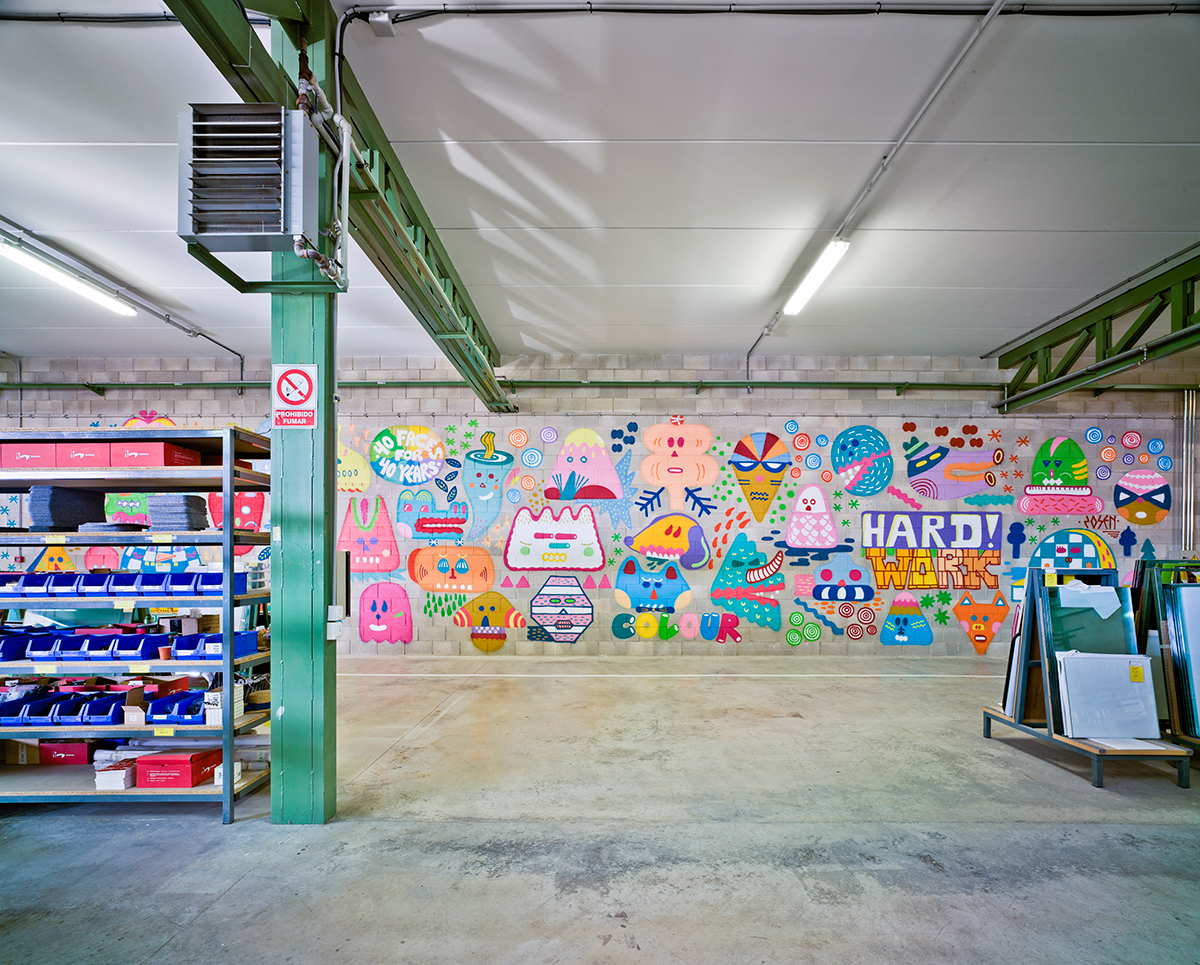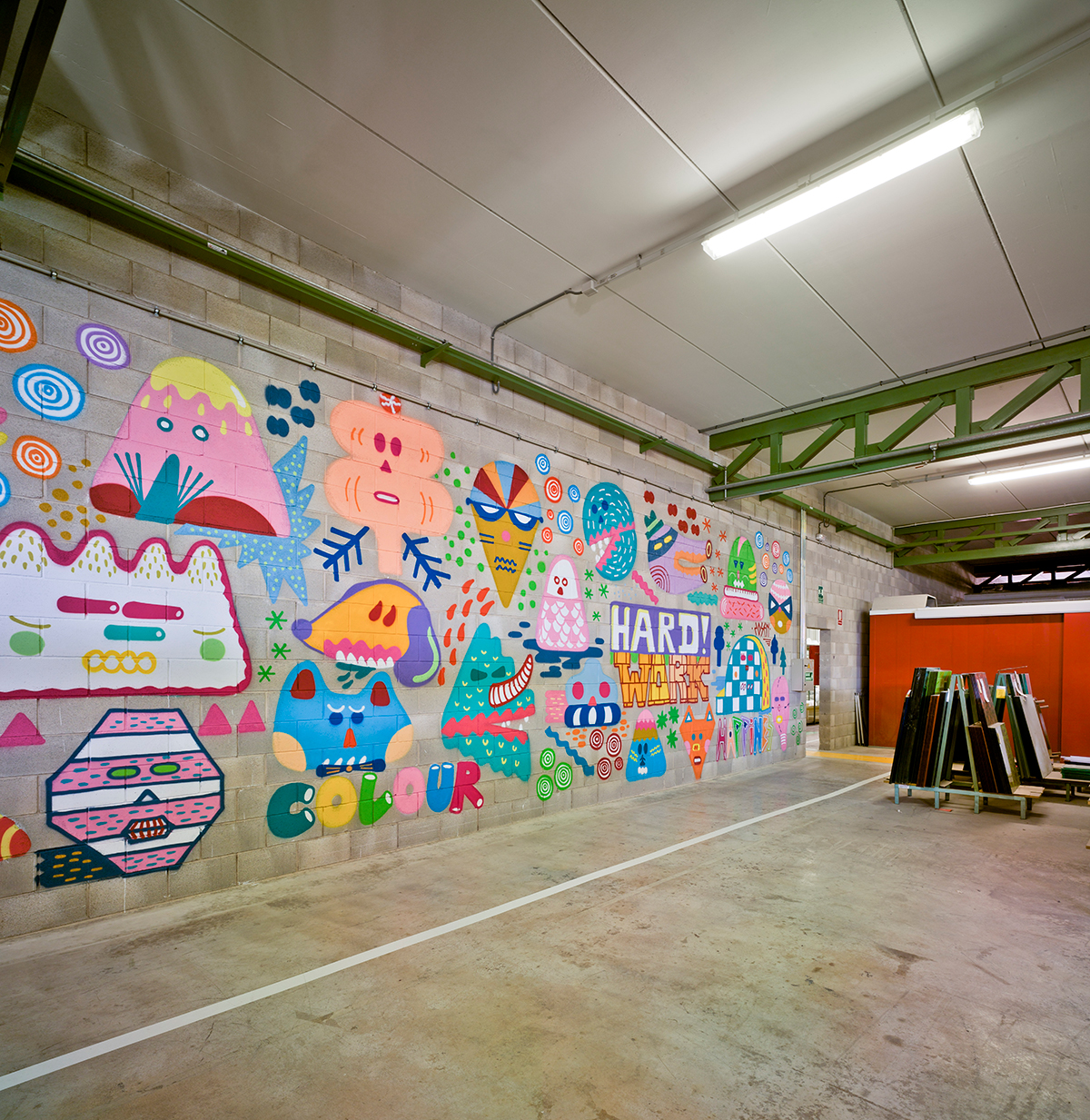 CV
1978, Buenos Aires, Argentina. Lives and works in Barcelona, Spain.
Filled with neon colors, geometric patterns and symbols, Zosen's paintings immerse the viewer in their vivid imagery. The artist creates his proper mythology, flooding walls and canvases with fantastic characters that reveal his commentary on the happenings of our own world. An active member of the Barcelona graffiti scene since the early 1990s, Zosen continues to produce projects that carry the anti-authoritarian spirit of his early days in the punk and do-it-yourself movements. After immigrating to Barcelona from Buenos Aires as an adolescent, he began to experiment with different graffiti styles, combining social criticism with amusing characters and letters. In 2001 he became a member of the celebrated crew Ovejas Negras (ONG). Though the crew has disbanded, he continues to collaborate with its former members as well as artists of different disciplines from around the world. While Zosen still paints on the streets frequently, his repertoire has expanded to performance art, printmaking, illustration and fashion design. He has shown his work in galleries in Europe, the Americas and Asia and is the co-founder of the clothing label Animal Bandido.