Roll, Beetle and Duplex have been part of this retrospective exhibition.
The Valencian creative duo, MUT Design, have packed their bags to travel to Milan for their 11th birthday. They have brought with them their roots (Raices in Spanish), their origins… a look to their past to celebrate their future. 
Why Milan? Because that's where they started their career at Fuorisalone eleven years ago. Where we met Alberto and Eduardo for the first time.  
And why "Raíces"? Because the way MUT understands and approaches design has a lot to do with their Mediterranean roots, its fresh and free lifestyle, yet serene and elegant. Hence their roots have entangled with their objects, the designs that have made them grow professional and personally.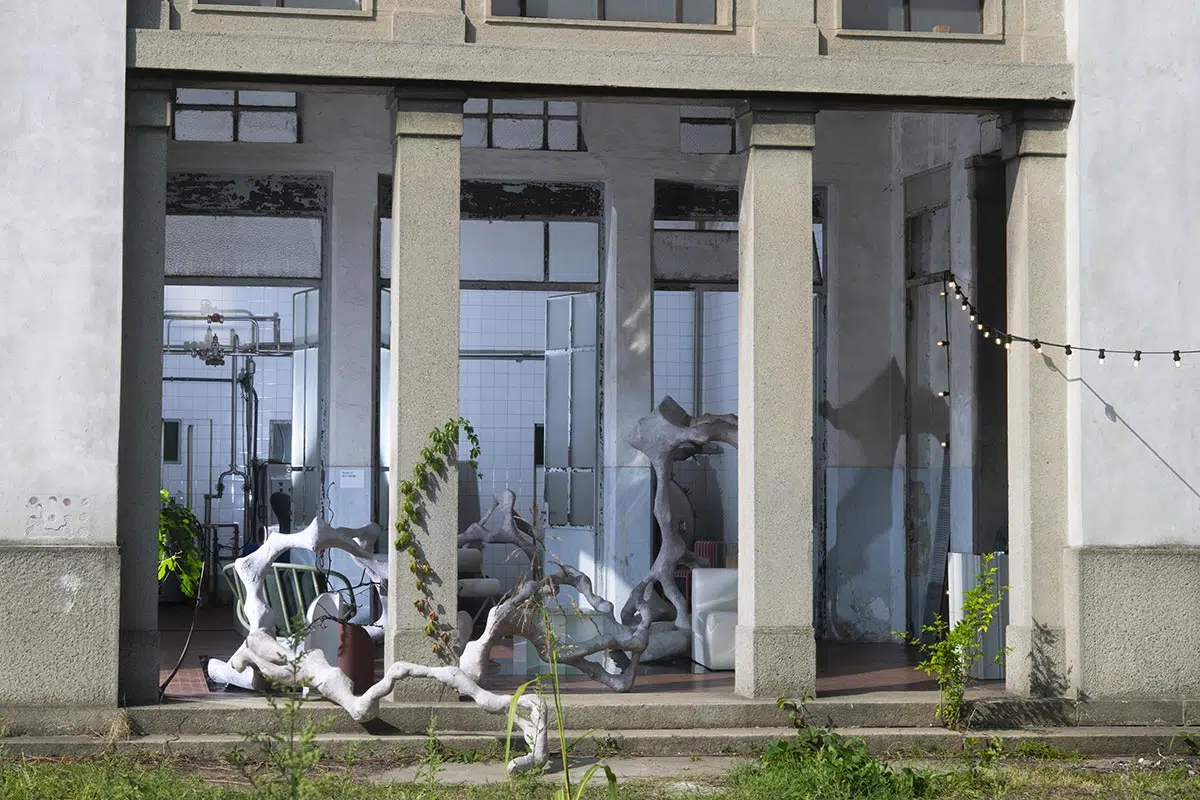 "Raíces" is the most artistic installation that MUT has designed so far. The architecture of Alcova and its garden, the interior and the exterior, blend smoothly in an almost imperceptible way, inviting the visitor to take a journey through the past, the present and the future of the studio. The giant root reinforces the link between nature and architecture, the sensation of being inside and outside at the same time. 
As could not be otherwise, several furniture designs signed by the studio for Sancal have been displayed, such as the architectural and rationalist Dúplex tables, the Beetle acoustic panels and the sculptural Roll chair. 
"Raíces" is a look to the past, but also a look to their future. And we certainly now that it will be plenty of success.
Images by Daniela Trost.
"Raíz" sculpture by David Moreno.