The mild and pleasant temperatures of May invite the illustrated protagonist by holasoyka to get his feet out in the sun and enjoy its warm sunrays.
Interchange bench and its geometric silhouette offers a seat to this man. The illustrator's characteristic style and personal colour palette build both of them with basic shapes, giving life to a two-dimensional scene with circles and pastel hues.
This design by Nichetto Studio, as architectural as graphic, is inspired by a metro station's lattice ceiling. A highly adaptable solution, it combines geometry, materials and functions.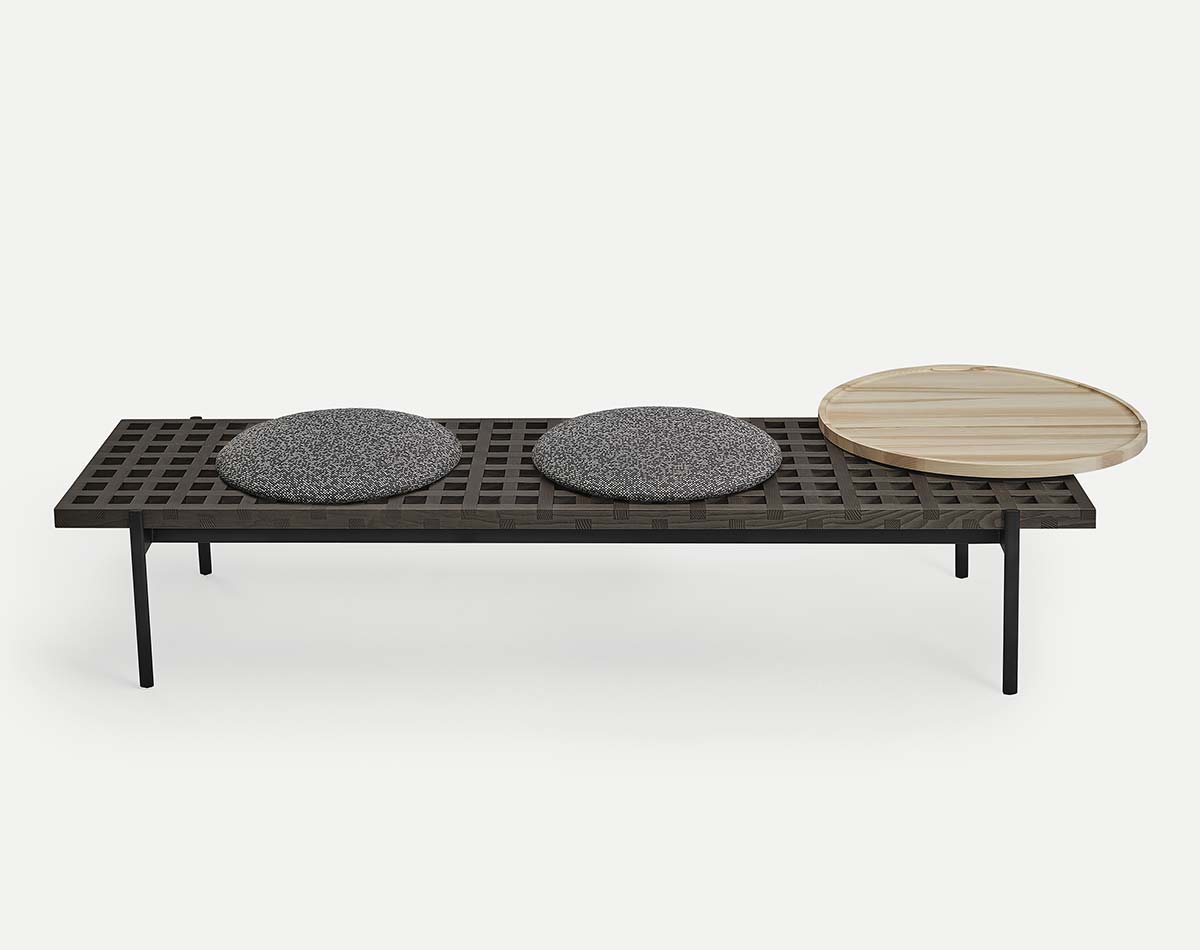 Download here May's calendar.