How to clean the upholstery furniture…
As a huge proportion of the world's population shelters in place over the past weeks, restaurants, offices, shops, hotels, and other public spaces will have to reimagine their interiors if they are to regain the confidence of their clientele. 
As they consider their exit strategy and the protocols that will need to be implemented, hygiene will be an upmost concern. A vaccine is still some way off, so we will have to live with the coronavirus for some time to come. 
If aesthetics and function was a premise, now health is a requirement when designing spaces and objects. COVID-19 offers us new creative opportunities for architects, interior and product designers, as well as for manufacturers, as they have a lot of solutions to contribute with. 
How can interior designers create spaces that are welcoming, soft and inviting, while being easy to clean?  
With decades of experience supplying care homes, hospitals, as well as other public and private spaces, we would like to share our experience. 
Upholstered furniture has an important presence in homes, where hygiene and maintenance measures are under control. However, spaces like offices and private companies or, above all, public spaces such as restaurants, lobbies, hotels and, also hospitals, must create safe and warms environments, where cleaning and disinfection protocols have to be taken into account. 
According to this article published by National Geographic, soap remains one of the most effective weapons against infectious diseases like COVID-19.  At Sancal, we work with a range of materials that can be disinfected with this simple method. 
Going beyond soap, we have also used materials that can withstand bleach. If this is a requirement for your project, don't hesitate to contact us for further information on which fabrics are suitable for this type of cleaning. 

Ethanol, a type of alcohol, is another option that some protocols might opt for. In this case a different range of textiles would be applicable with the advantage of some softer finishes.
One of the most astonishing developments over the past years are materials that actively neutralise microbes. There are two main approaches. Antimicrobials like silver can neutralize a microbe, while the use of a positively charged polymer can even attract them.  While impressive, it's important to note that these materials have yet to be tested with SARS-CoV-2, the virus responsible for the COVID-19 disease, so they should be regarded as a complementary feature and do not replace the need for hygiene. 
These technical material have a very wide colour palette, as well as rich textures that bring warmth and uniqueness to sofas, chairs and other upholstered pieces.
Not all 
sofas
 and chairs
 are well suited to 
these technical materials
. Some are far harder than standard 
textiles or have other drawbacks like breathability.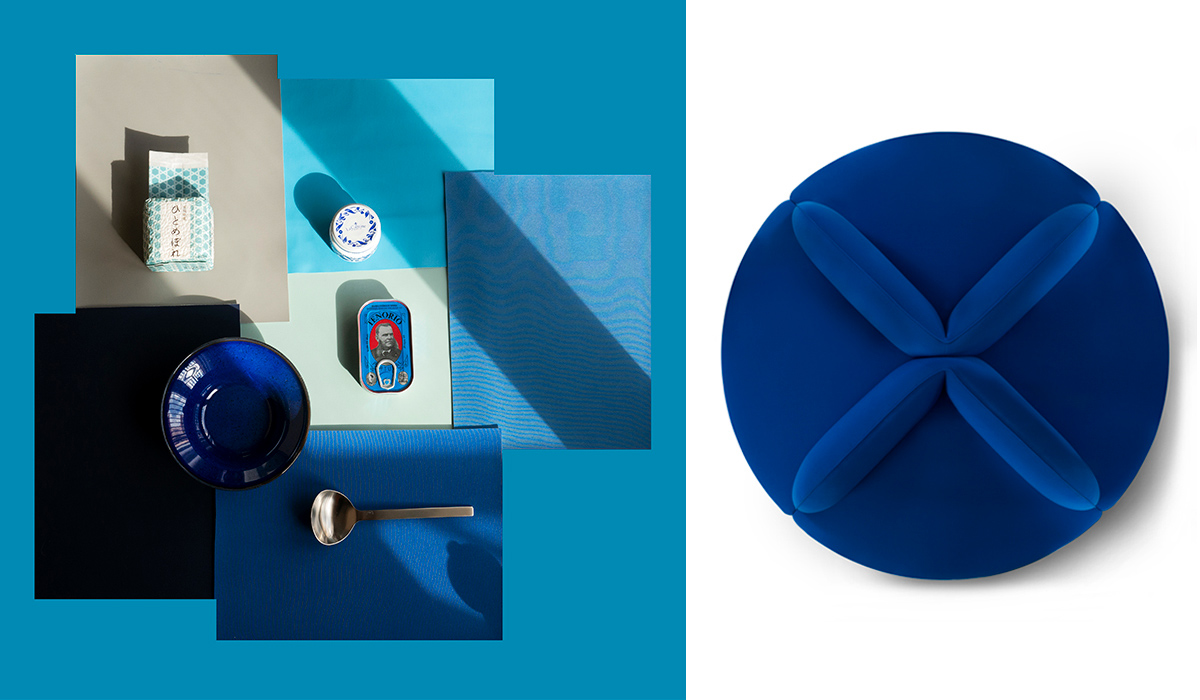 Cleaning staff must follow the instructions carefully when applying such abrasive solutions. A material that withstands ethanol might not react well to bleach or visa-versa. It is important to keep the material sample and the maintenance instructions once the product is unpacked. Click here for more info about the maintenance of our furniture.
Our sales staff are on call to answer your questions about these options and help you to choose the right products and covers, please request your online meeting here.