The balance between simplicity and refinement
Tiptoe arrived quietly to Sancal's catalogue with the Majestic Collection. Conceived to be a contemporary classic, Rafa García's model has proven its versatility over the years, being part of a wide range of projects and styles.
Tiptoe's innate elegance has seduced all those professionals who look for the perfect balance between design and comfort, delicate volumes and resistant materials. A model that is quiet, subtle, light and nimble, as if it were tiptoeing around the living room.
The wide modularity of Tiptoe allows the creation of many compositions according to the space needs. Chaise longues, poufs together with corner modules are usually used in the most homely projects.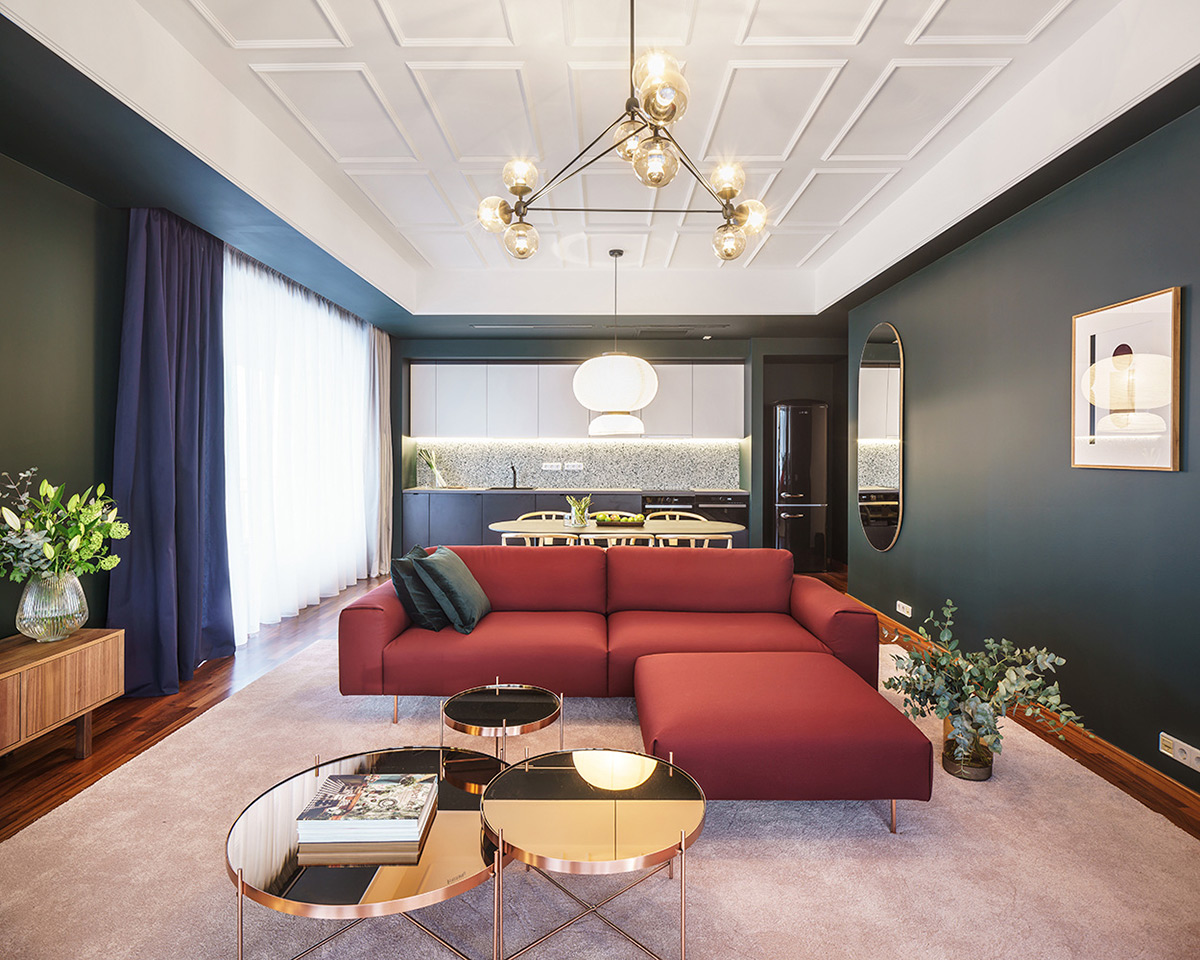 Inn Residence apartment by Bogdan Ciocodeica. An elegant project with casual touches that enhance its contemporary style. Image by Cosmin Dragomir.

Villa in Moscow by Art Gorup by Daria Vasilkova. This villa is full of neutral and functional furniture, ethnic details, and small objects that cause positive emotions. Image by Sergey Krasiuk.

Apartment in Bilbao by Garmendía Cordero Arquitectos. The sofa marks the point of colour in this minimalist apartment, accentuated by neutral tones and materials selection. Image by Carlos Garmendía.
However, Tiptoe goes a step further, so outside the home we can find it in hotels and well-known companies in lobbies from all over the world.

Kimpton Saint George Hotel in Toronto by Mason Studio. Dark and saturated colours add a relaxed and timeless sophistication. Image by Naomi Finlay.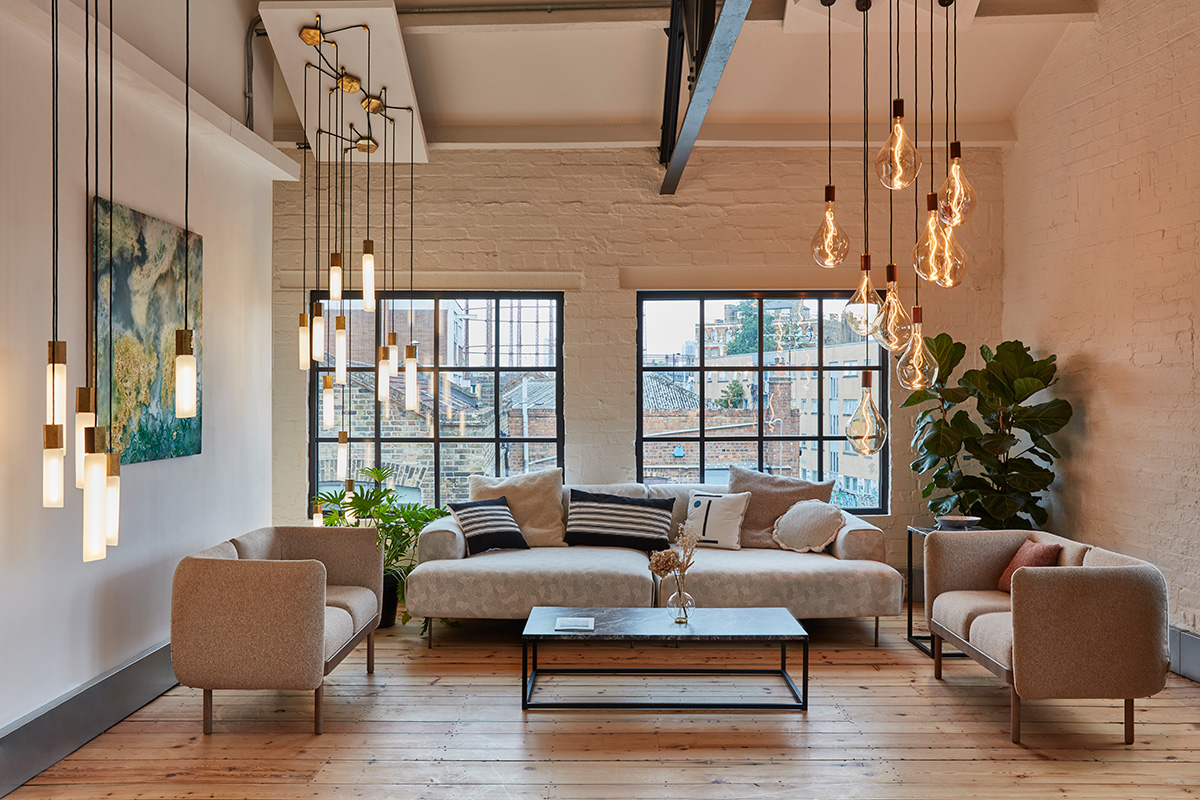 Tala Studio headquarters by Archer Architects. A minimalist and refined colour and material palette has been chosen for a multi-functional space based on the collaboration and wellness at its core. Image by Ed Reeve.
Williot offices by Innovate. The industrial style in which sober materials, such as cement and glass predominate, contrasts with the colour range provided by the eclectic selection of upholstered furniture. Image by Oded Smadar.