Femininity and technology
Nuvo Group headquarters had to be a feminine space for a technological Company which works in pregnancy healthcare, but also had to meet the needs of creating workplaces adapted to the nature each of the departments in the company.
The Research and Development "HUB" is a dynamic and multipurpose open space, which comprises a variety of meeting and collaborative spaces, ranging from private booth seating to formal meeting rooms.
The colour palette chosen includes a light ash wood and olive and coral finishes which provide the space with a soft touch, transmitting serenity and sophistication.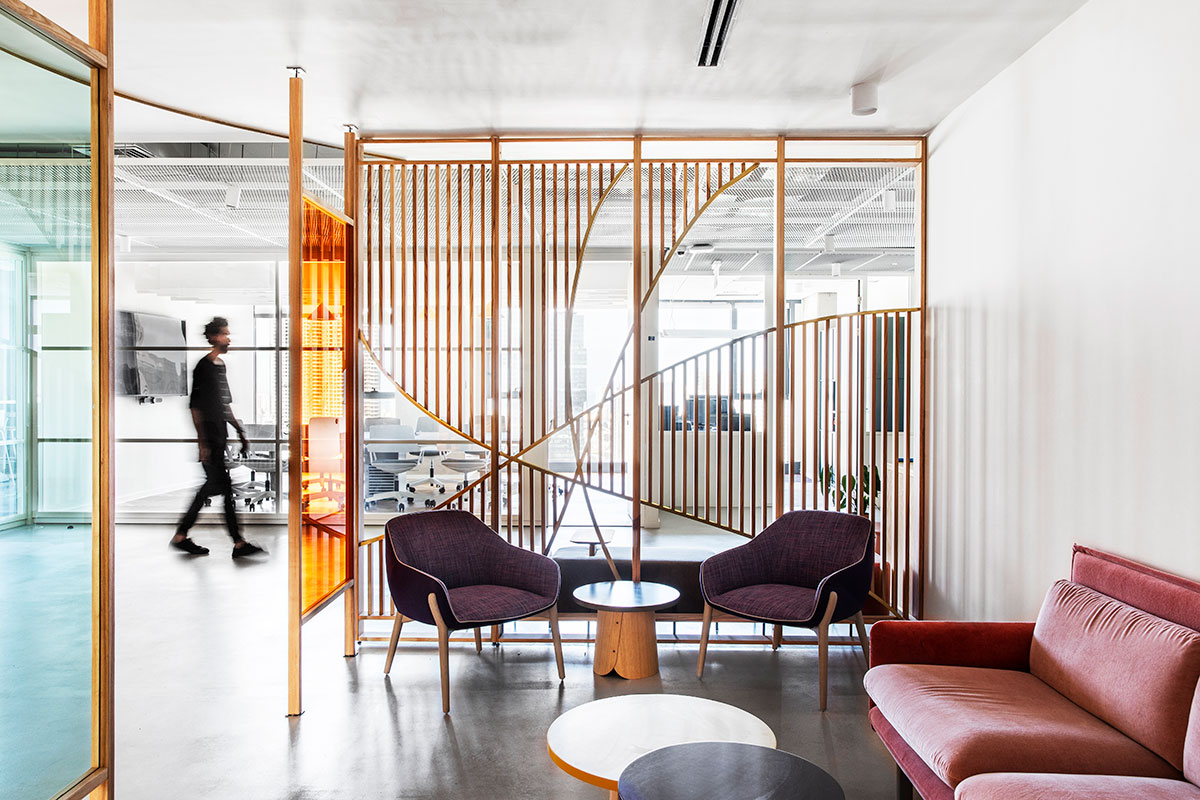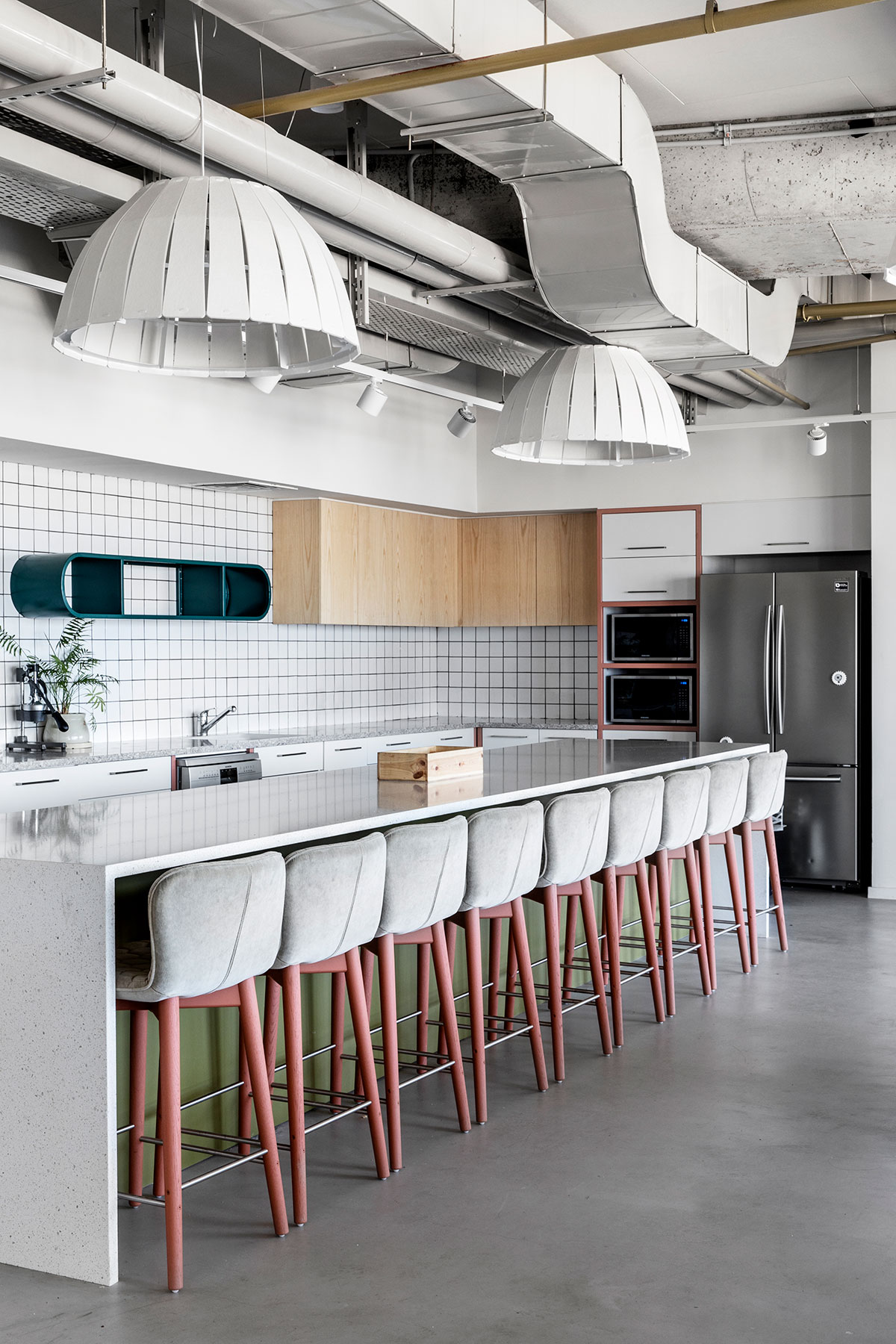 See more images of Nuvo Group project.
Project by Roy David Studio
Photographer: Itay Benit
Products: REW sofá, Nido butaca, Elephant puf, Tea taburete, Dúplex mesita, Tab mesita.