An ode to the "Space Age"
Bakken & Bæck has been growing fast the last years, so naturally more office space was needed. The unconventional interior of the office is inspired by the concept of "Space Age", a union of futurism and the pleasant and light Scandinavian forms in a project that transmits serenity.
The spacecrafts are the reference to create the interior of the headquarters of this digital company. The use of a soft colour palette applied equally on walls and ceilings generates an ethereal and zero-gravity environment. "The entire office space is a soft blue. It's not cold or clinical, but warm and calm" is said from the company.
The upholstered furniture, carpets and room dividers, located in the social areas and meeting points, contrast with the energy of blue, coral, orange and mustard hues.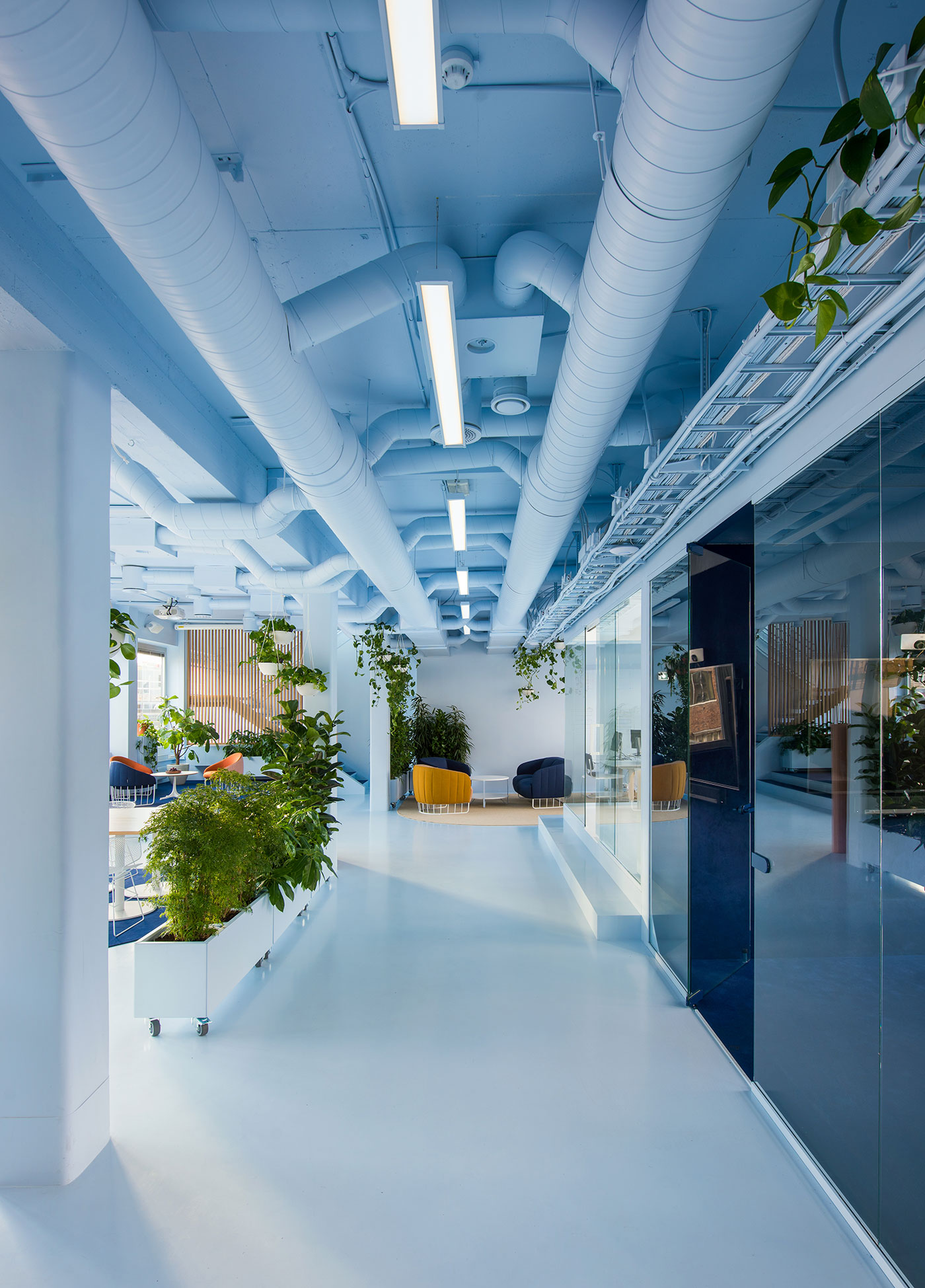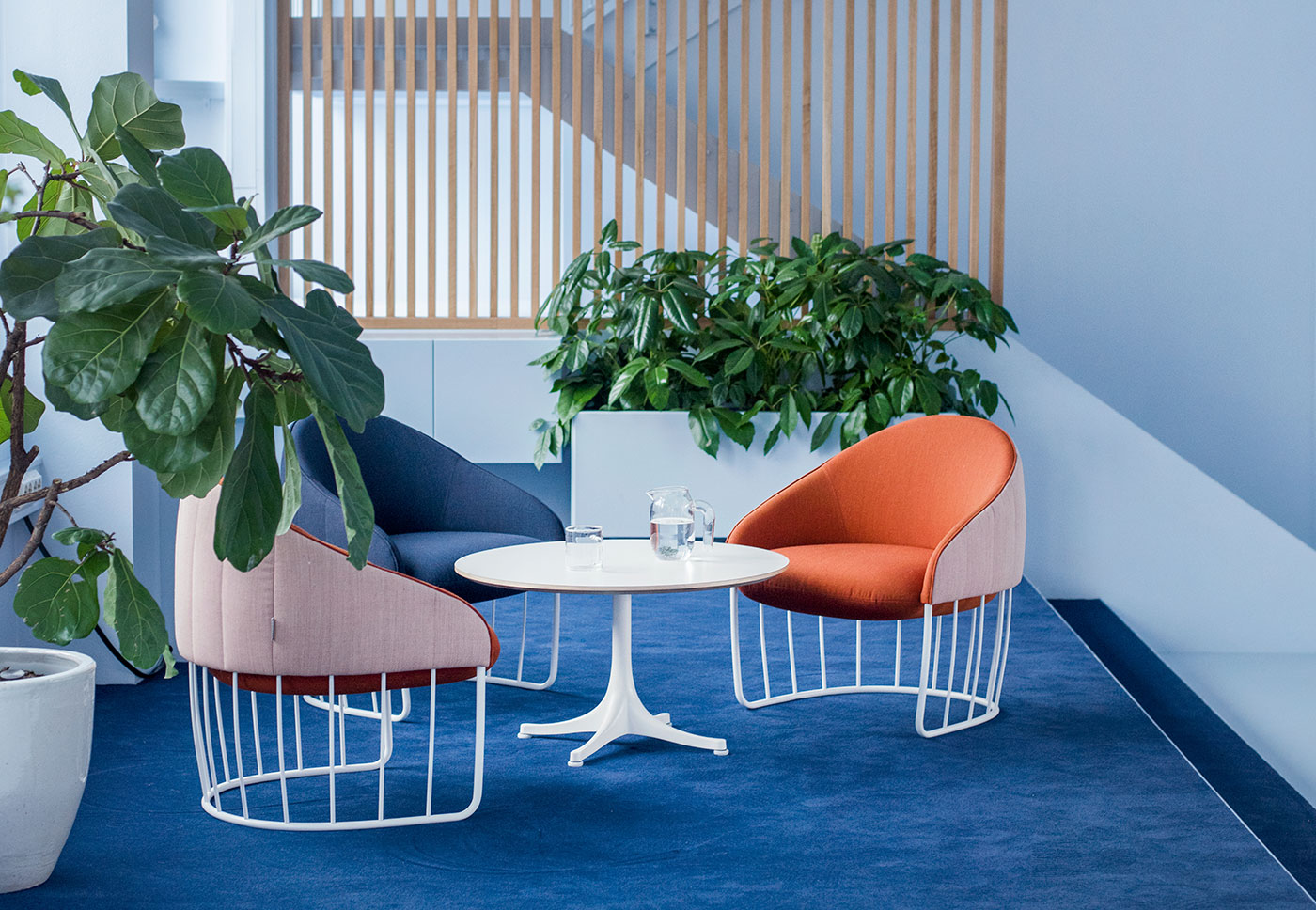 See more images of Bakken & Baeck project.
A project by Kvistad
Photographer: Lasse Fløde
Styling: Tea Wolff
Products: Tonella sofa, armchair and lounge chair.