The most urban mural
Sancal's addiction to graffiti is comparable to getting tattooed. Once the first is done, people keep going back for more and more. And for the firm this is the fourth.
Seikon, in collaboration with Anastasia Papaleonida, is the urban artist chosen to transform the loading dock and its surroundings into a street art.
His personal style focuses on geometric patterns which create a hypnotic effect. The use of precise traces and the repetitive basic shapes, such as circles and lines, allows him to create abstract and harmonious compositions. White, red, yellow and blue are the colours that have been used to cover these urban surfaces.
The graphic illustration connects perfectly with the rational and efficient tasks carried out in the newly released cargo area.
The new bays are the central part of the facilities enlargement, as they link the old and the new building, just in the same way as the mural connects graphically with both architectural languages.
Sancal once again shows its passion for illustration and graphic design and their different forms of expression, an identity hallmark of the firm.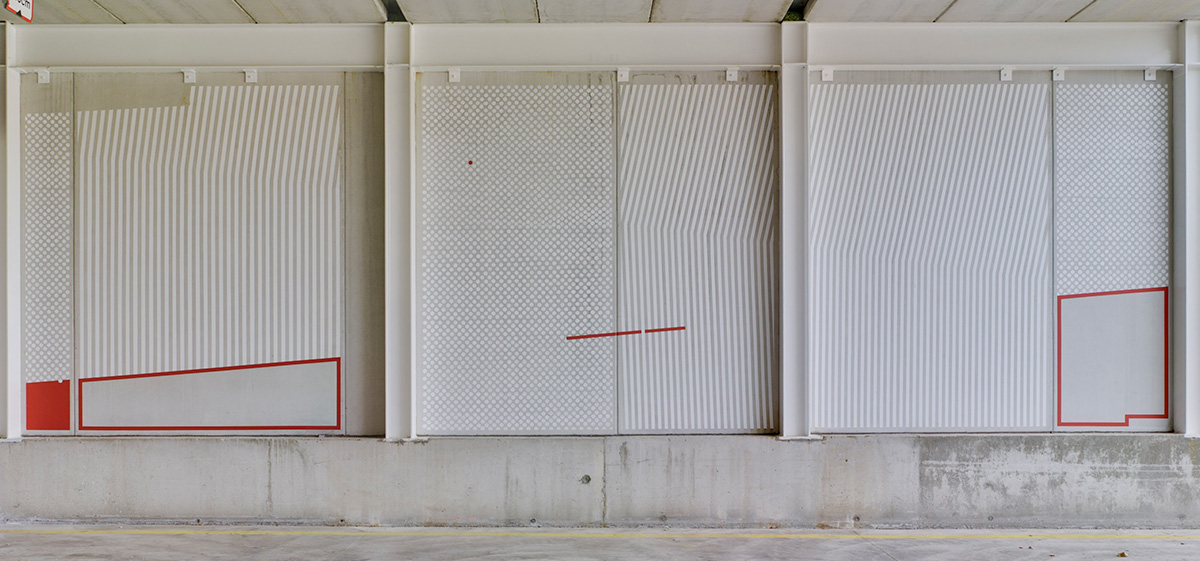 ROBERT SEIKON
Of Polish origin, this street artist is known for his labyrinthine and hypnotic work. Graduated from the Academy of Fine Arts of Gdańsk, since 1999 his art invades walls and streets in cities around the world. One of his latest works is the mural curated by Estudio Sancal, developed in collaboration with the artist Anastasia Papaleonida.
Photos by David Frutos