A textile vase for each style
Christmas time… The perfect excuse to renovate your home style with new accessories and show them off to your guests.
If you don´t like garlands, red and green or sparkly items. If the ornate shapes and the classic options don´t fit with your style. If you are looking for something to brag about, even after Christmas… Flower Power is your answer.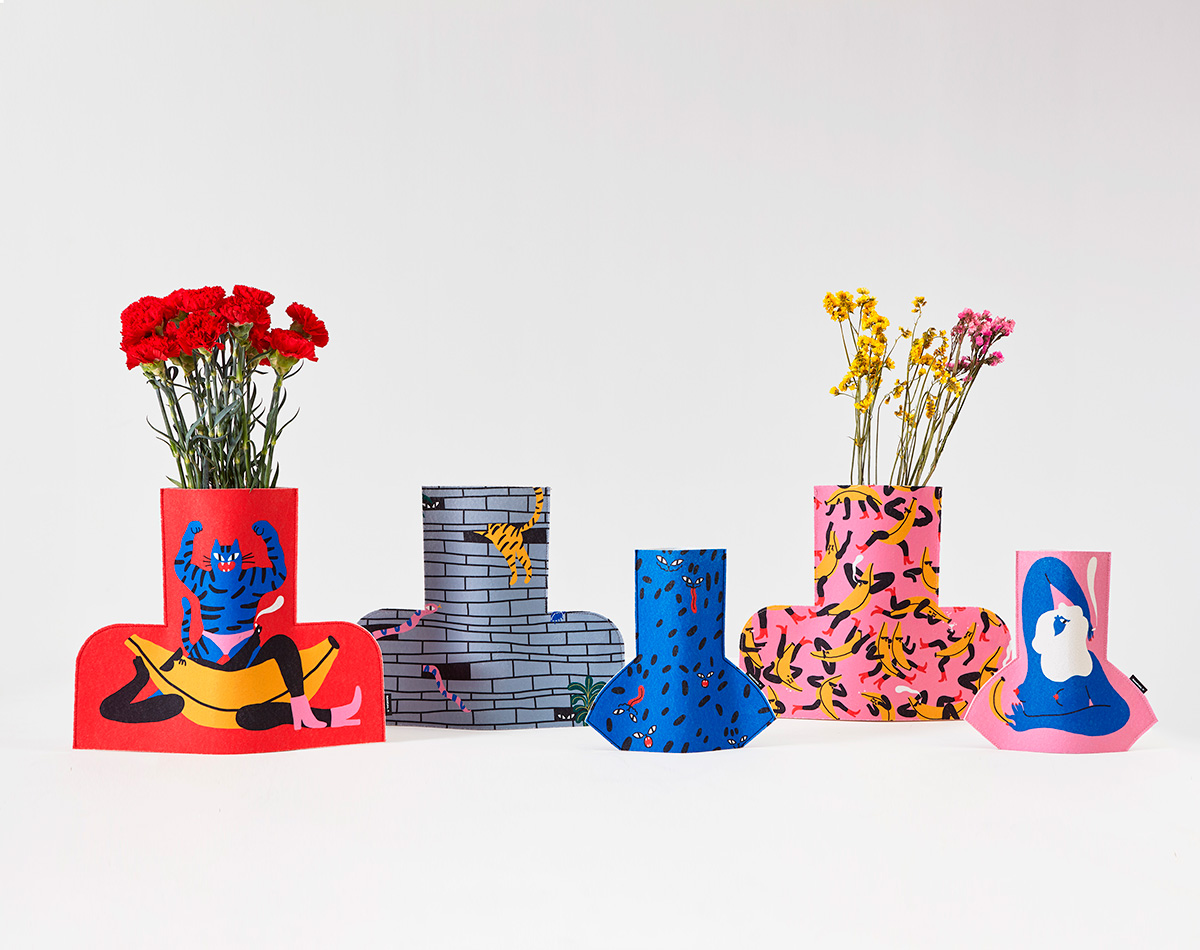 These cheerful vases are decorative items to make anyone cheer up, either as a cover for a vase of flowers, or, why not, as an ornamental element by itself. In addition, the versions available easily adapt to many different styles.
For a sophisticated look, Monochrome vases are an elegant option, as they turn to the timeless black and white combination: plaids, stripes and polka dots are the patterns chosen for the simplest version of the line.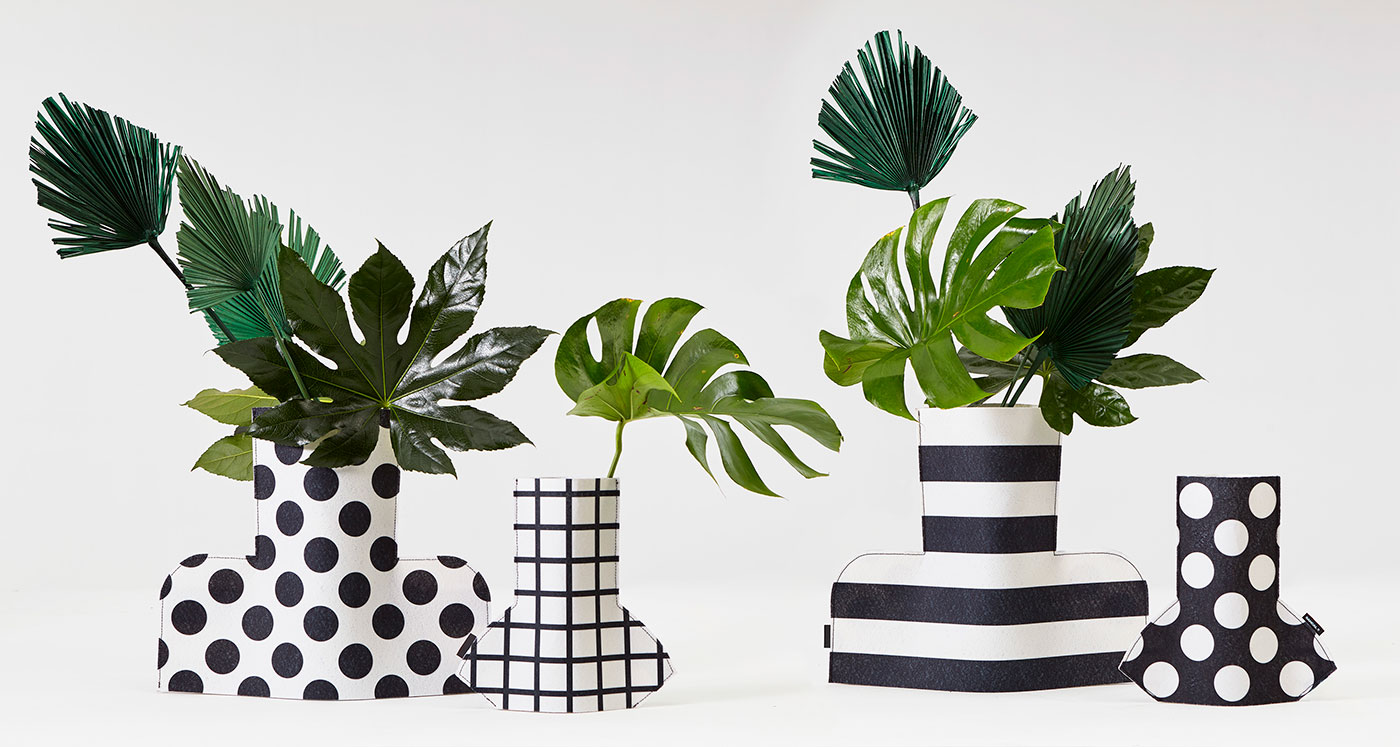 There are homes where colour works as a dynamic element . The blue of Wild Dots or Grid and the pink tone of Banana Guys provide a funny touch in those spaces where all the tones are coordinated. Or as a distinctive one in those rooms where you want to break with the tone on tone monotony.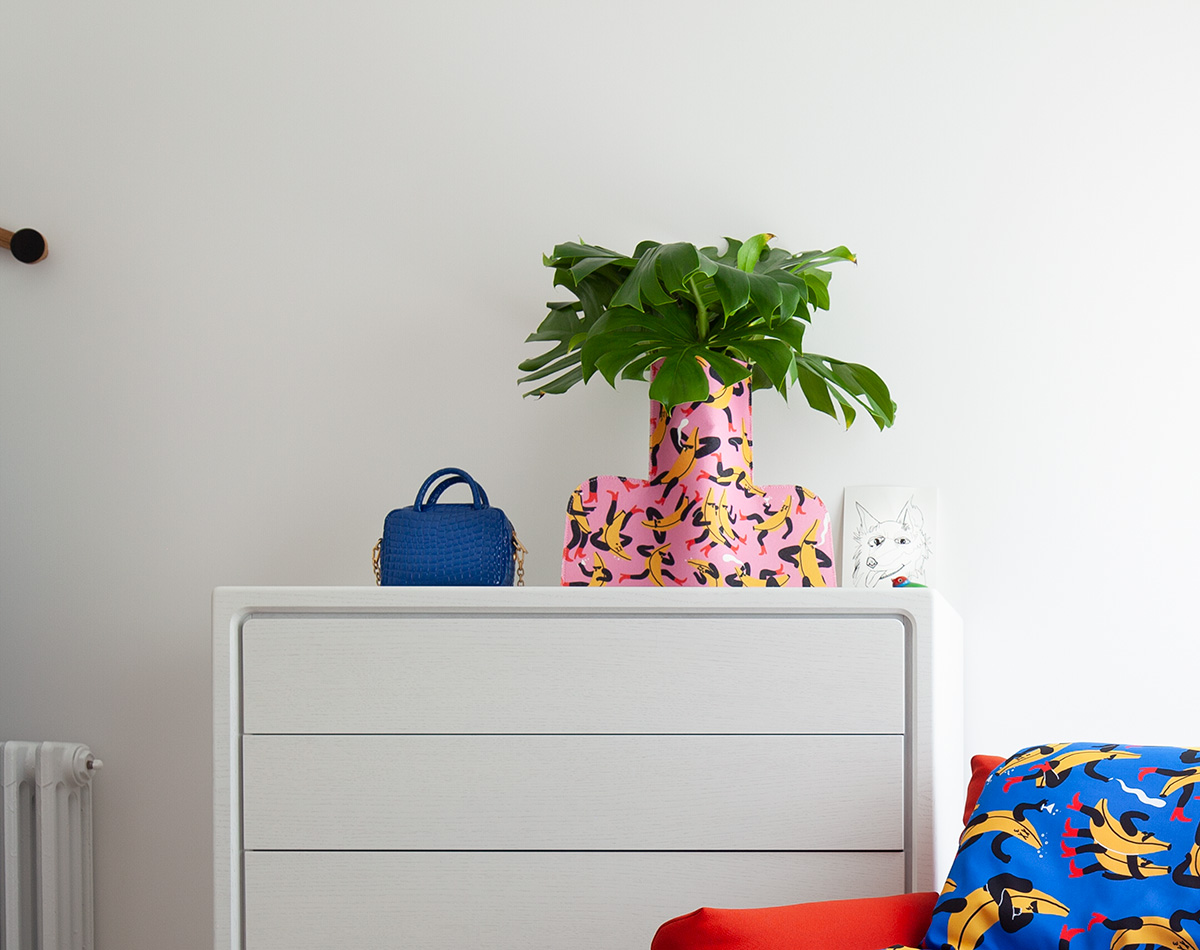 Nature lovers who live in the city will find in Urban Jungle the key piece that unites both environments.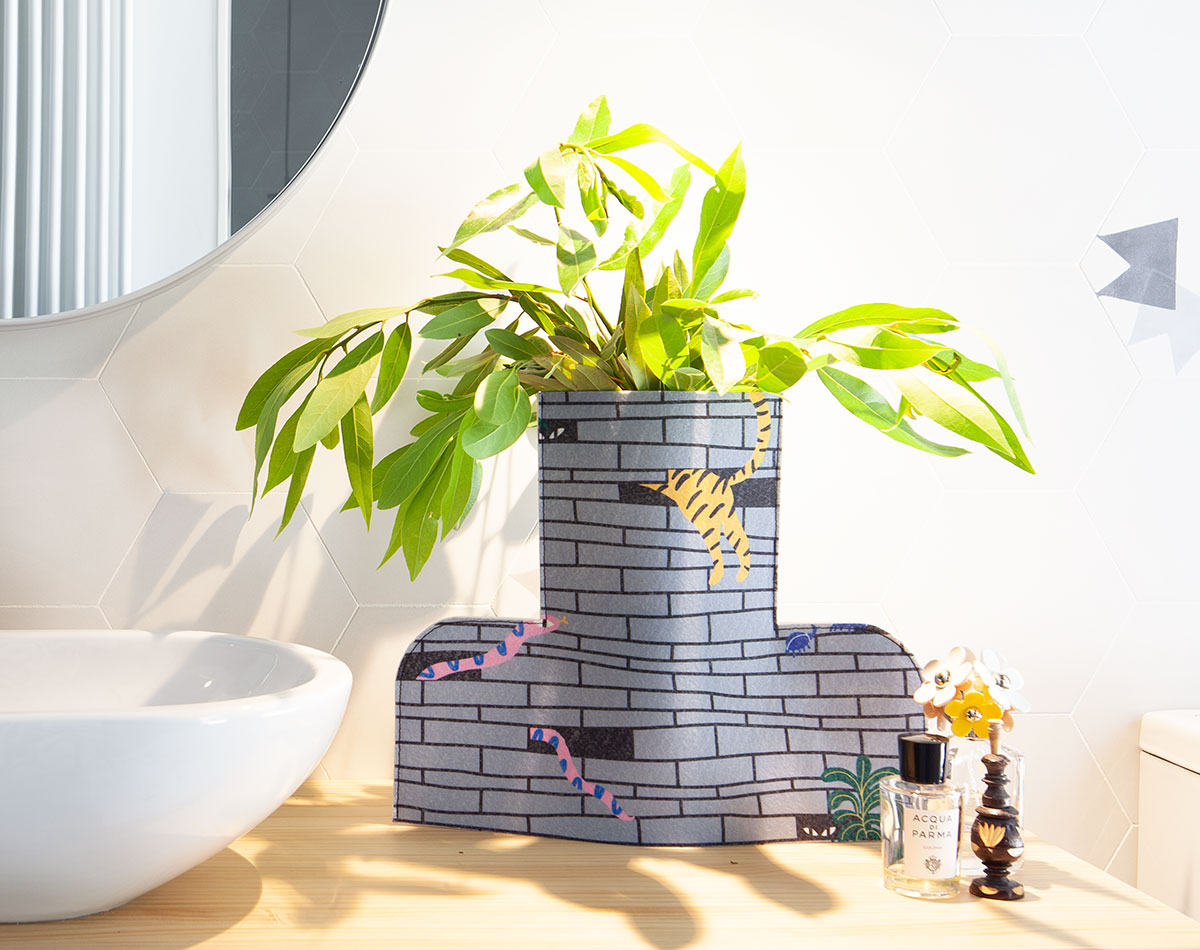 And for those who like collecting original pieces and love eclectic spaces where anything goes, and where every different objects come together in harmony, Valiente or Relax, illustrated by Egle Zvirblyte, are the boldest versions.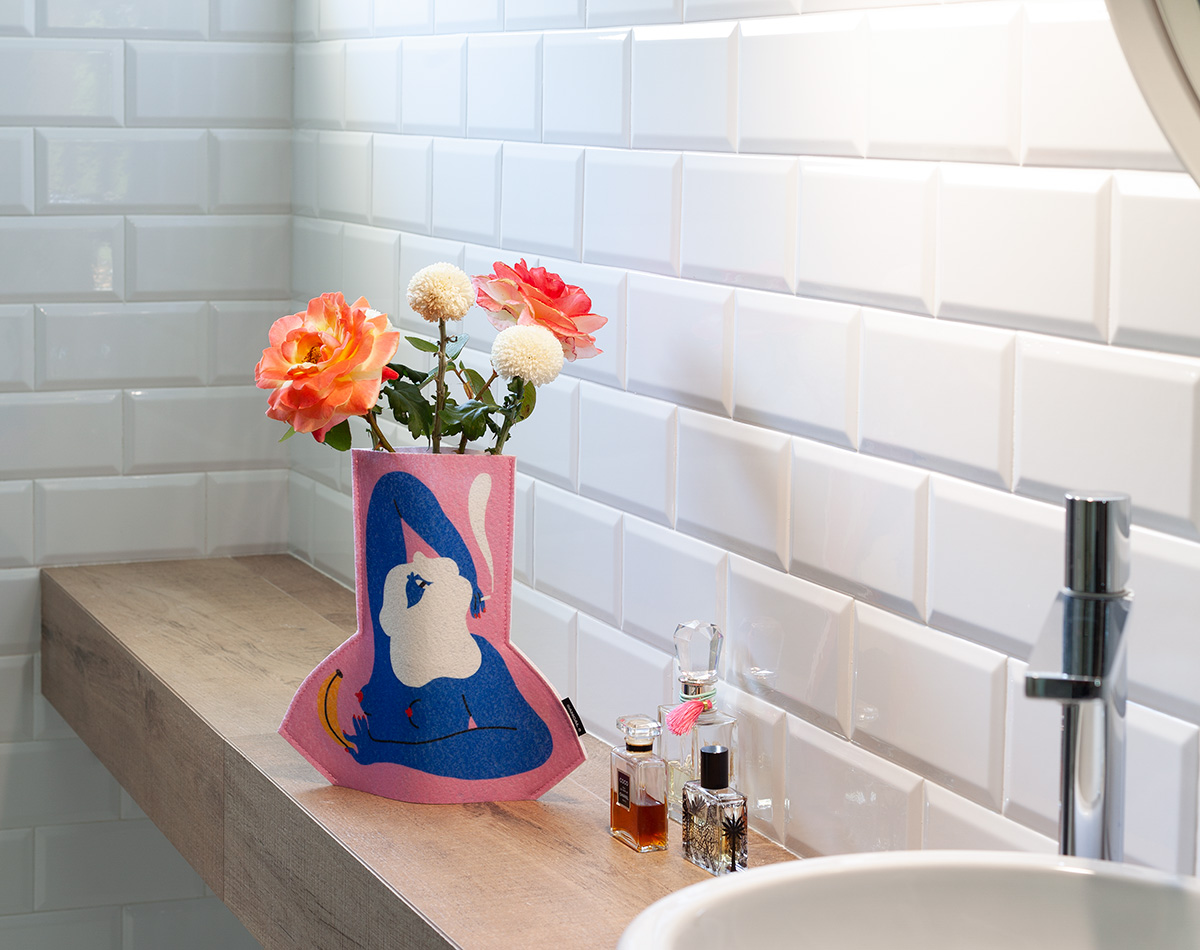 Find your own Flower Power style at your nearest shop