Industrial "trompe l'oeil"
"A la fresca" by MUT Design is the motto of the latest Das Haus 2020 at IMM Cologne, but also the ambitious architecture and interior design project that shows the open Mediterranean way of life. This scenario was chosen to introduce the latest collaboration between the studio and Sancal: the original Roll chair; maybe their most ironic design to date. Read this post to know more about the installation.
Its complex simplicity may mislead you at first, since MUT has created an elegant and minimalist contemporary design. Inspired by the leg presses that can be found in a gym, this original seat rejects the main role of these machines: Roll offers rest to those who need a calm pause.
Its unusual silhouette turns a common industrial object into a work of art, becoming even more evident if stacked, as it creates some kind of sculpture.
Their passion for the charm of the simple things and rounded figures are part of MUT's hallmarks and they are also present in their new design for Sancal. Roll joins to the products developed by the Valencian studio, together with the rationalist and architectural Duplex tables and the noiseless and elegant Beetle acoustic panels, one of them also present in Das Haus.
Roll is part of Sancal's new collection which will be launched during the next edition of the Salone del Mobile in Milano.
Download all the information available for Roll chair.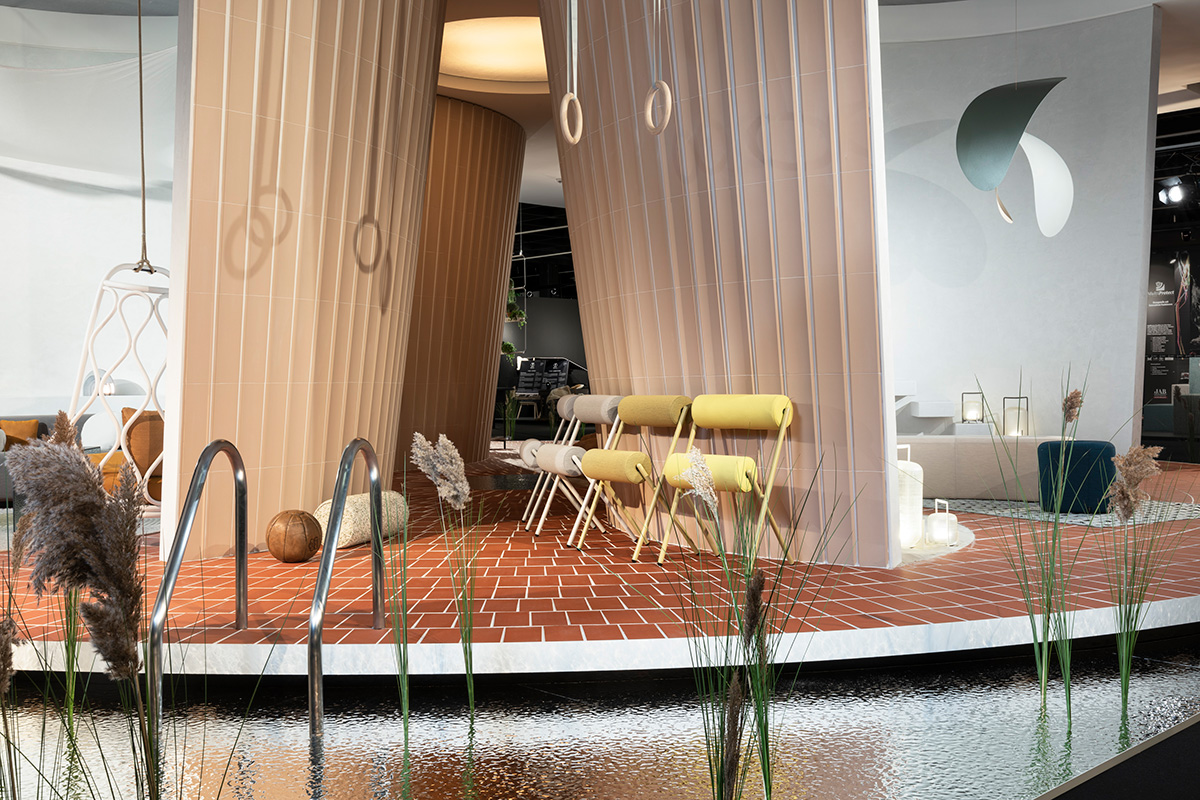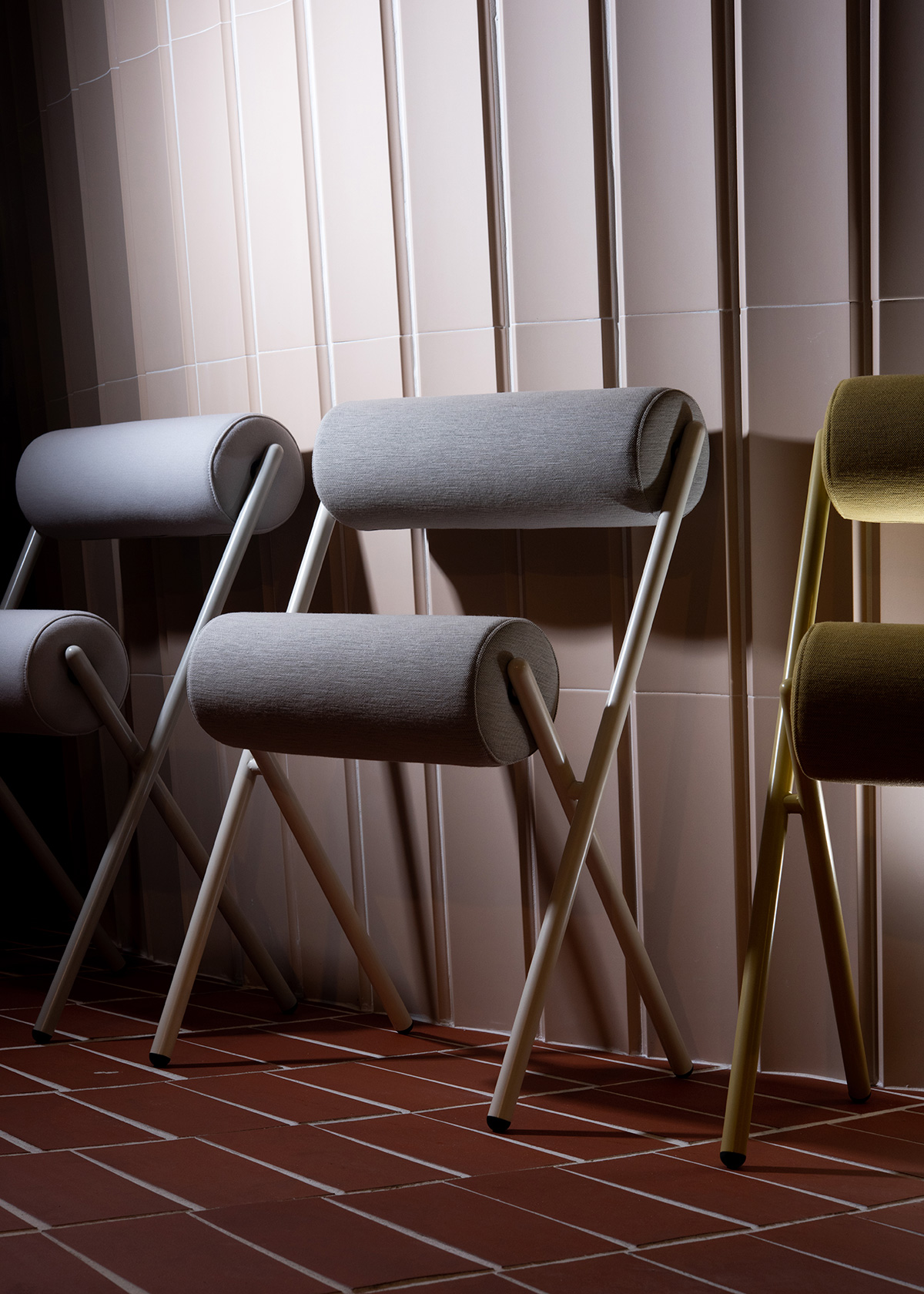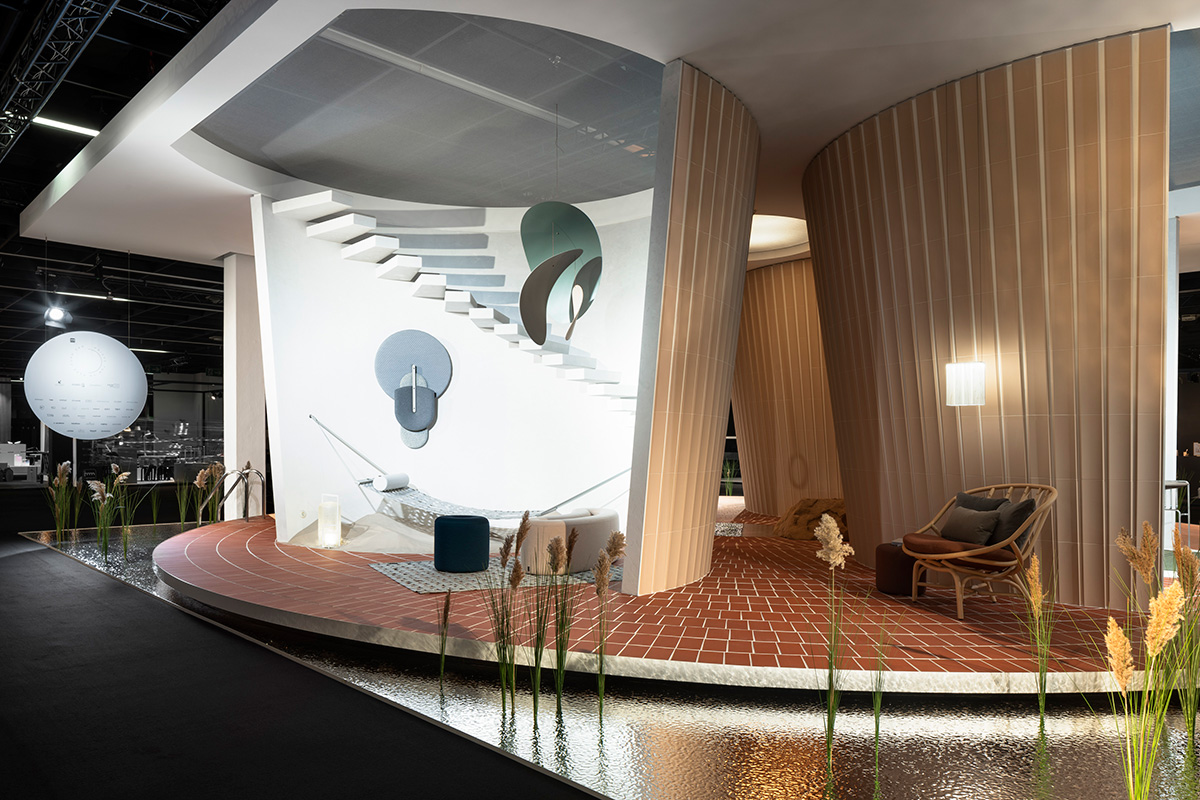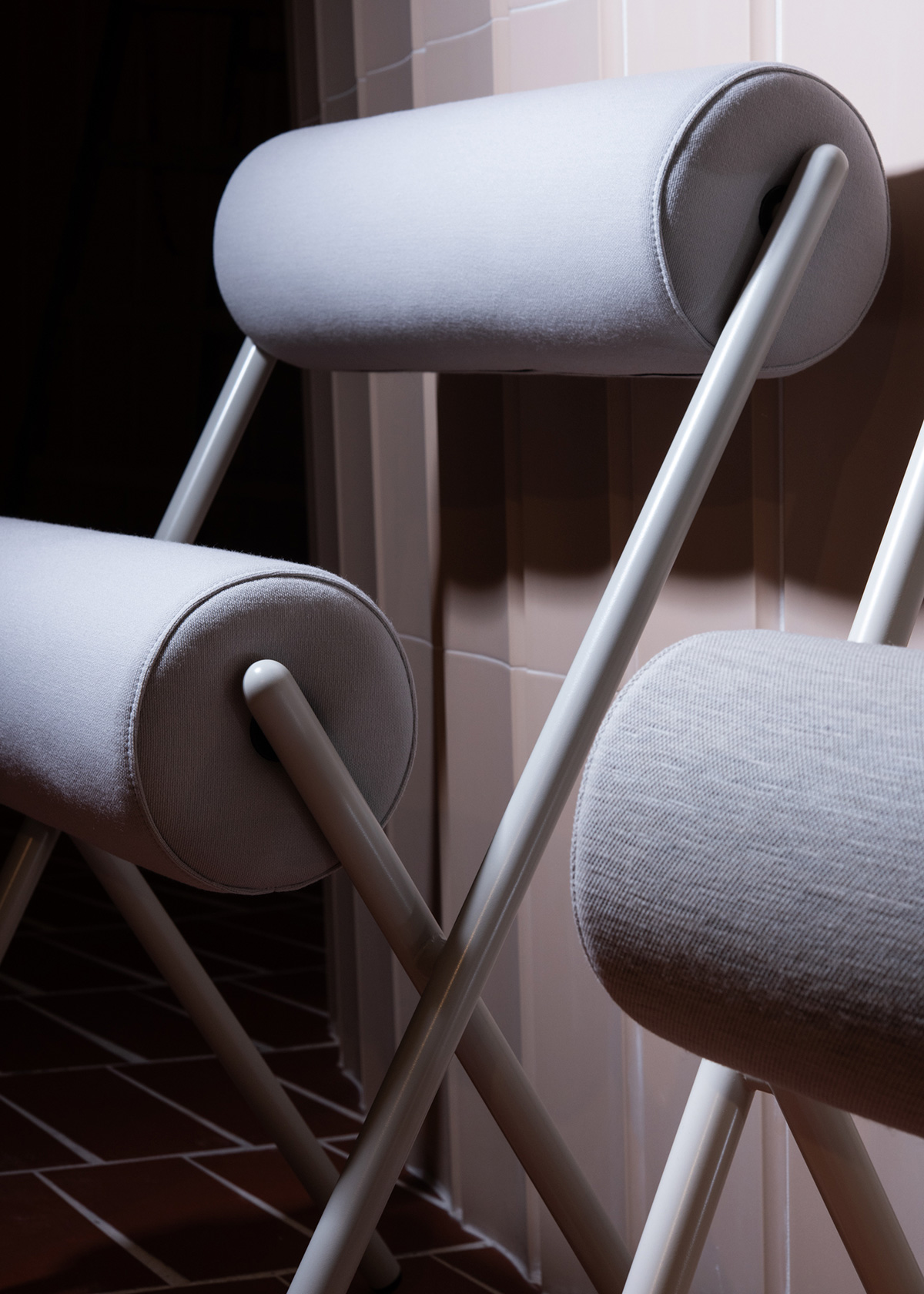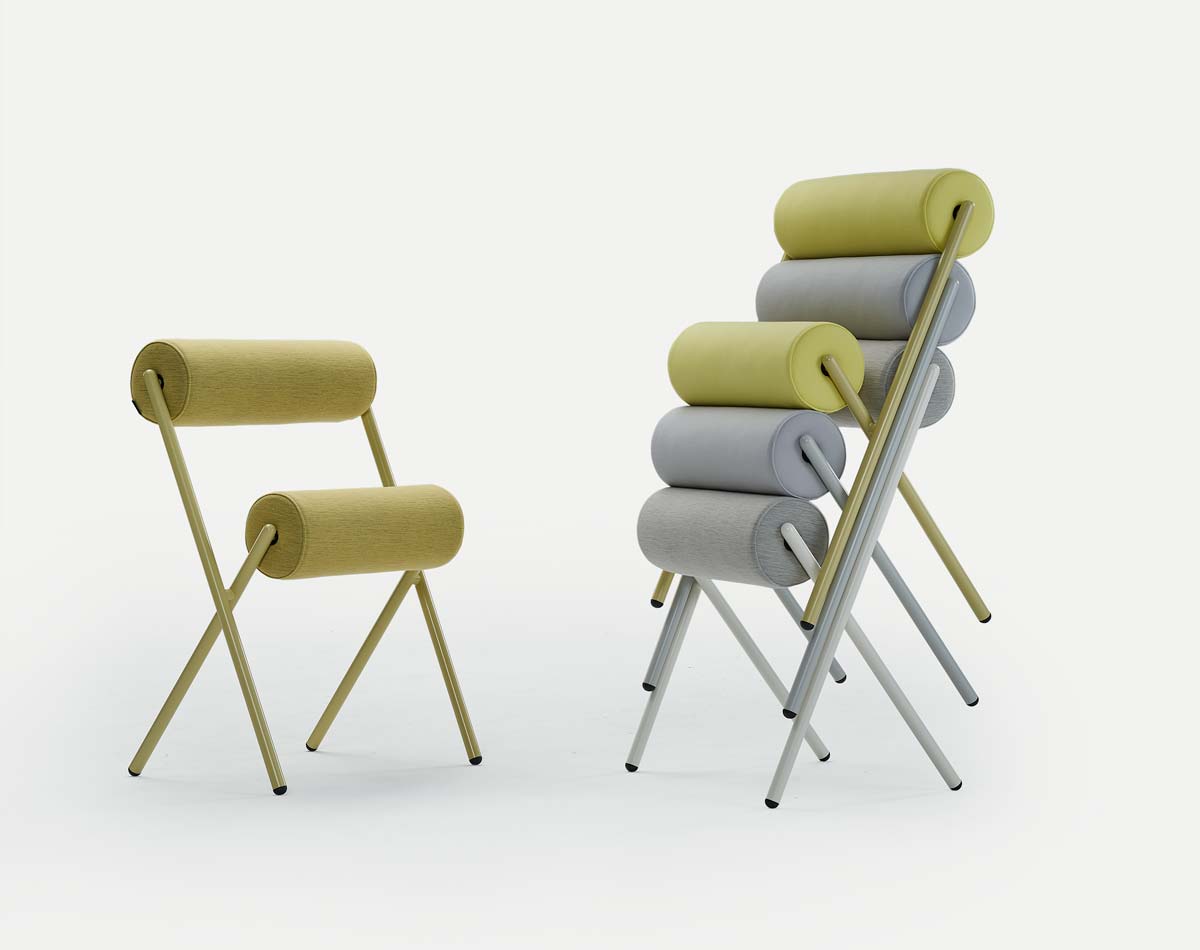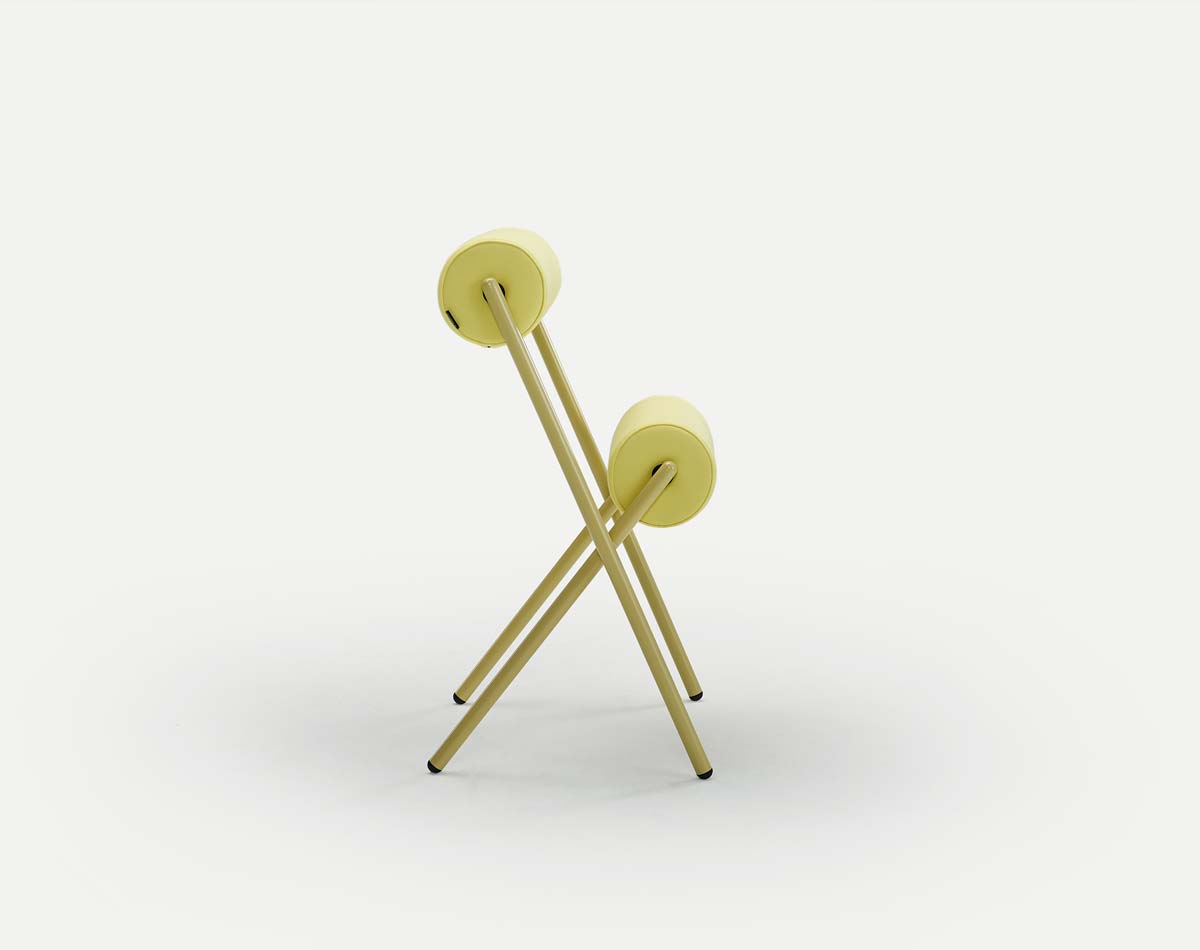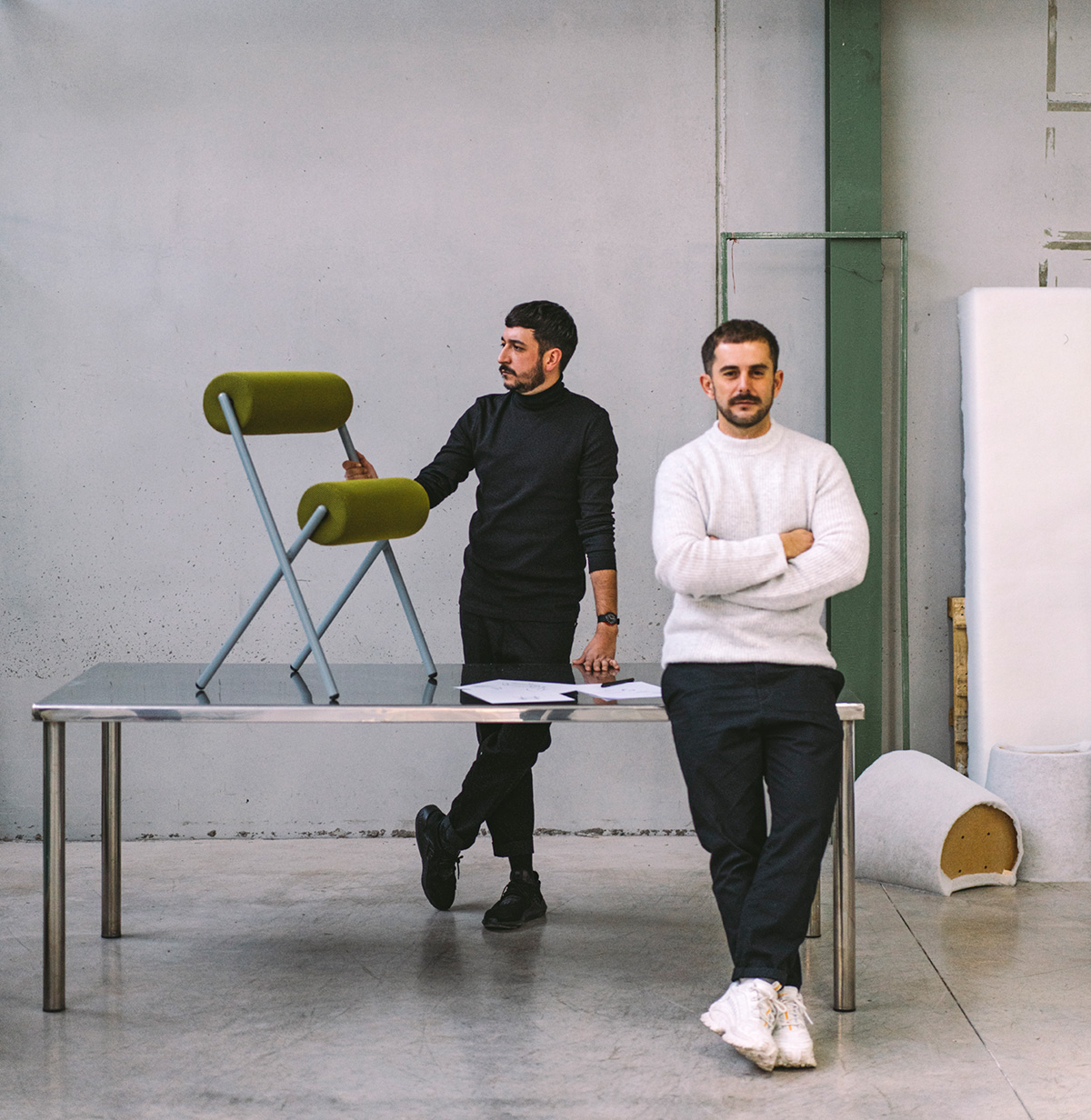 If you want to receive the latest updates of our 2020 Collection which will be introduced in the Salone del Mobile in Milano? Suscribe to our Newsletter "Did you know that…".