… and enjoy while working!
Being part of a group, having a collective identity is part of our needs as person, and find its representation in the office when we talk about work.
The new workspaces are designed to be shared and socialise, beyond each person's tasks. They are also the physical place where the company's values are expressed to make each person feel part of the team.
We have made a selection of projects that inspire us by the flexibility of their settings, the use of colour as a tool to thrill and inspire, by the application of textures and materials and by the way some of our latest designs look.
Our products are customisable in size and finish, so they are adaptable to different spaces, contribute to transmit the philosophy of each company, apart from the variety of versions for multiple functions.
Let's start by visiting Fuego Camina Conmigo. The offices of this communication agency are also Sancal's showroom in Barcelona. Isern Serra is the interior designer in charge of the project, who has created a simple yet inspirational atmosphere. The layout design was planned without architectural barriers. The small "islands" are colour spots to display Sancal's products. From several meeting rooms for more private meetings and a fully equipped kitchen-office for small breaks. Project by Isern Serra. Images by Salva López.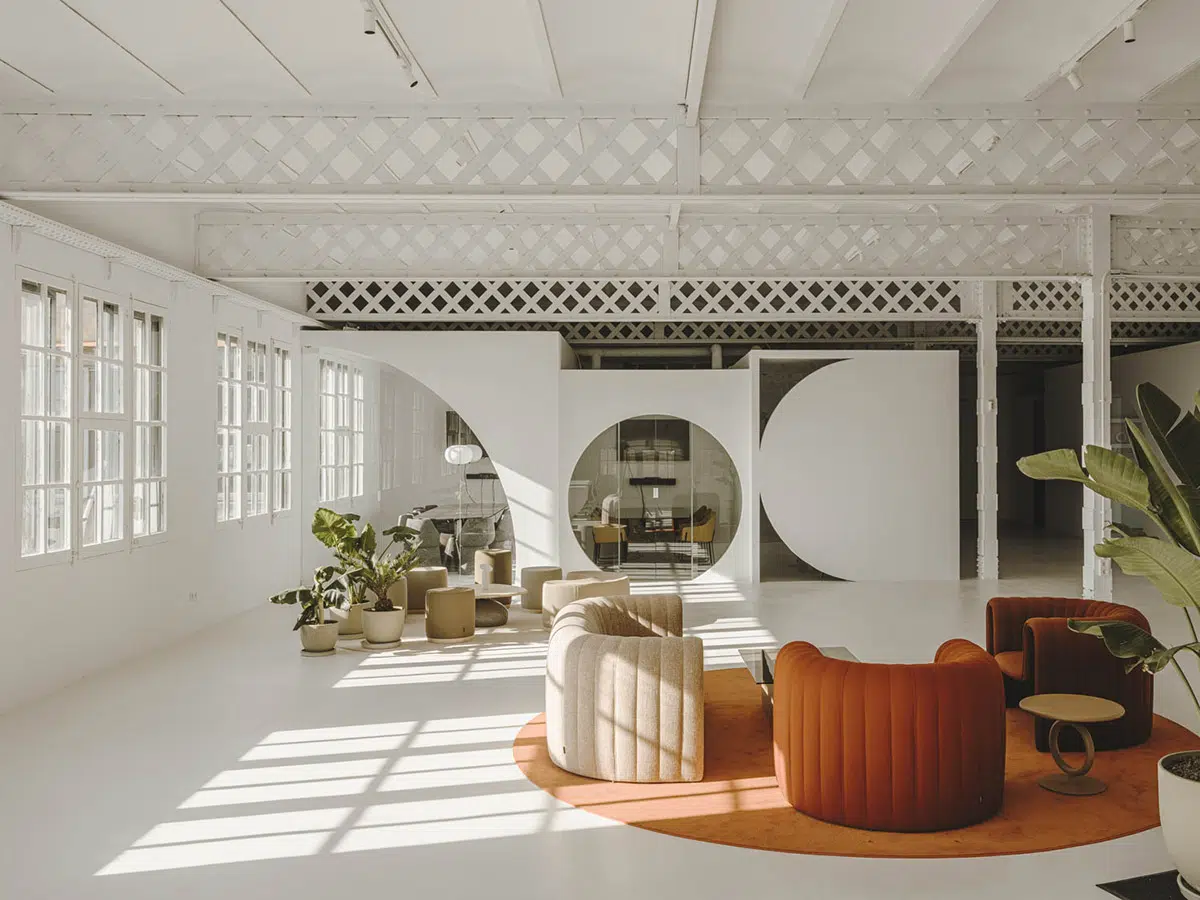 Cosentino Centers are innovative and sustainable spaces to inspire the large community of professionals. Architects, interior designers and other design professionals meet there, so these places need to be comfortable and highly functional for meetings, workshops and other activities. Its headquarters in Almeria has been furnished with a wide selection of Sancal furniture. Project by Cosentino. Images by Alberto Rojas.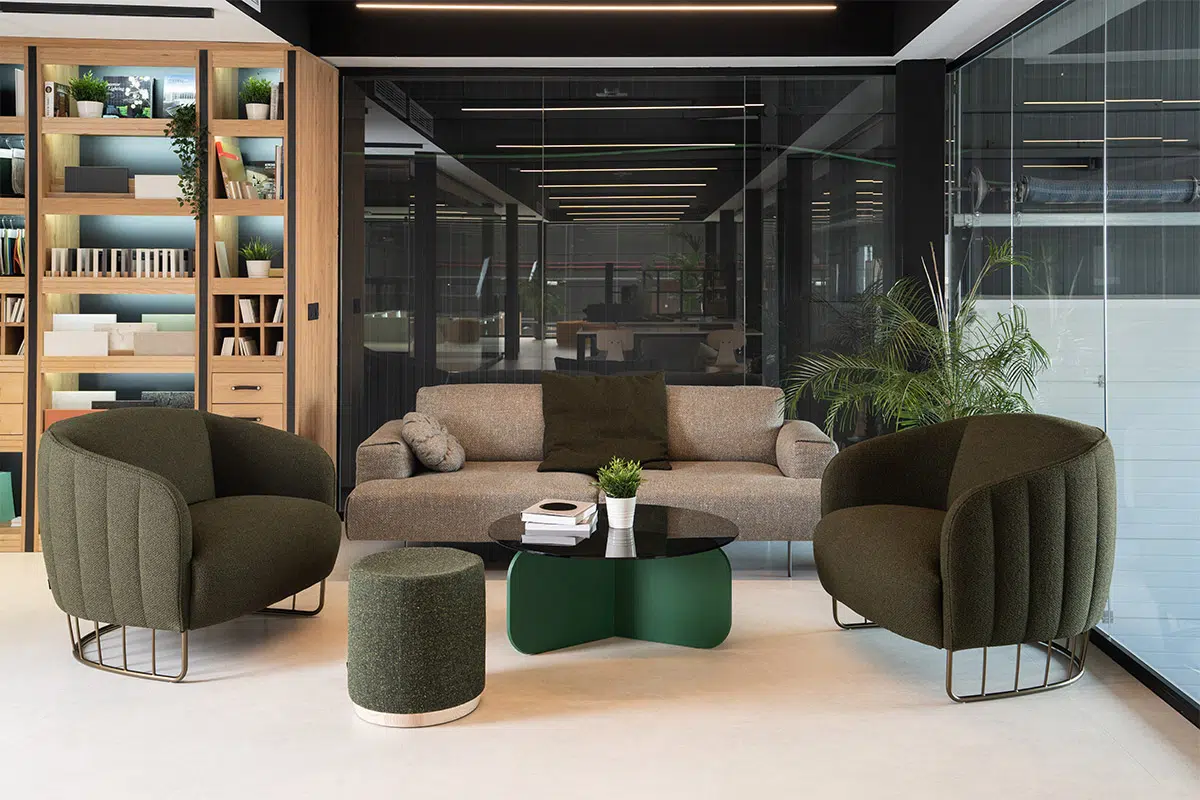 Sentra is a digital platform focused on improving the security of data stored in the cloud. Therefore, their offices had to convey that sense of security, in which the colour palette plays a major role by using neutral, calm colours. The soft shapes of Mousse and the fluffy Tortuga armchair creates a cosy area. Project by RUST Architects. Images by Itay Benit.
Edwards Lifesciences is a medical technology company. White colours predominate in this project as a nod to its scientific nature, while small details in red, such as the Remnant chair, represents a heart, as the company is specialised in heart valves. The Mosaico benches are arranged in front of large windows for meeting and relaxation. Project by Roy David Architecture. Images by Itay Benit.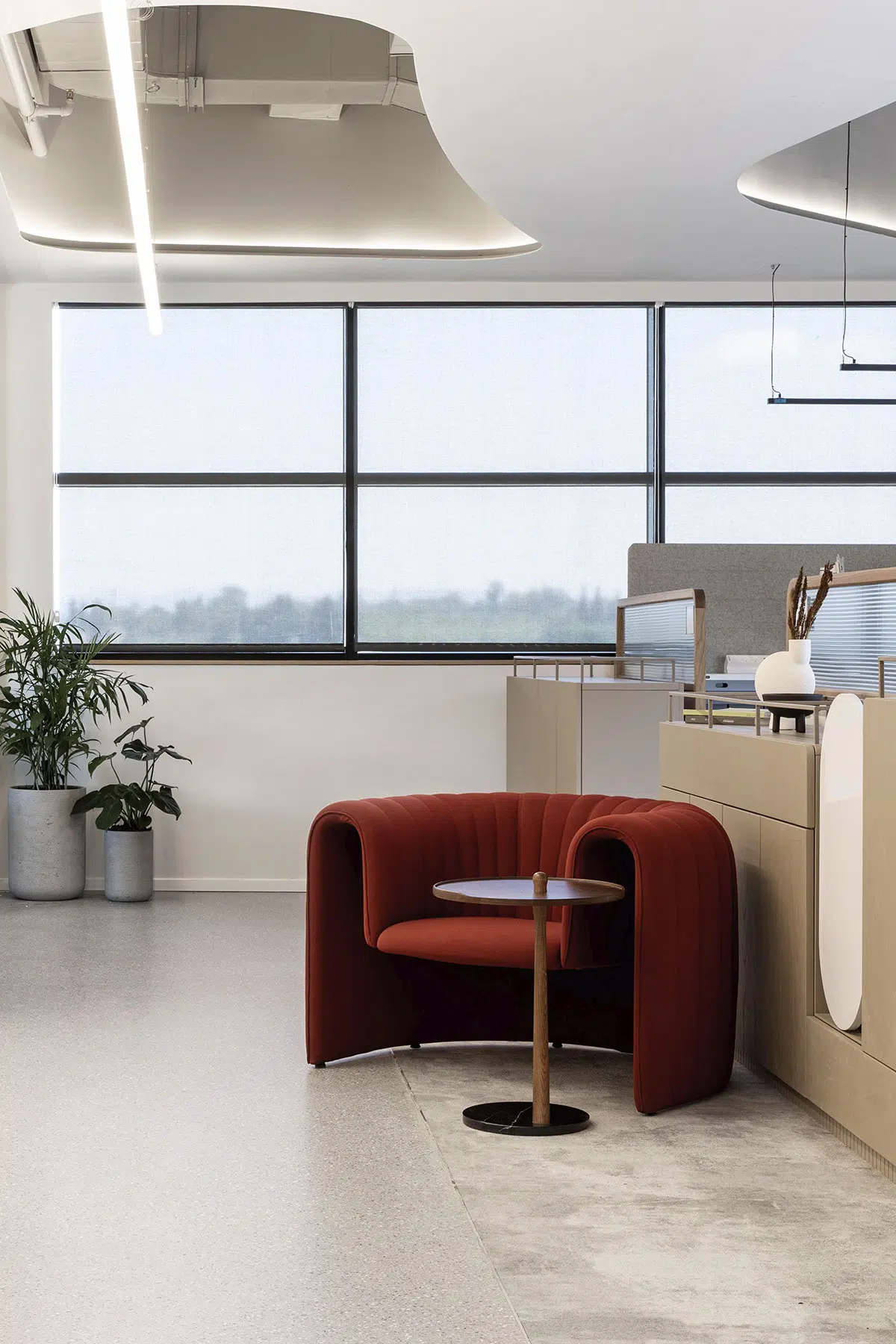 Mirror Works is a coworking building with flexible and inspiring work areas; a welcoming place where people not only work, but also meet and collaborate. Colours play a fundamental role in the definition of the spaces, both in their application on walls and floors as well as while dressing the REW sectional programme, the Core armchairs or the Elle executive chair. Project by trifle*. Images by Mark Cocksedge.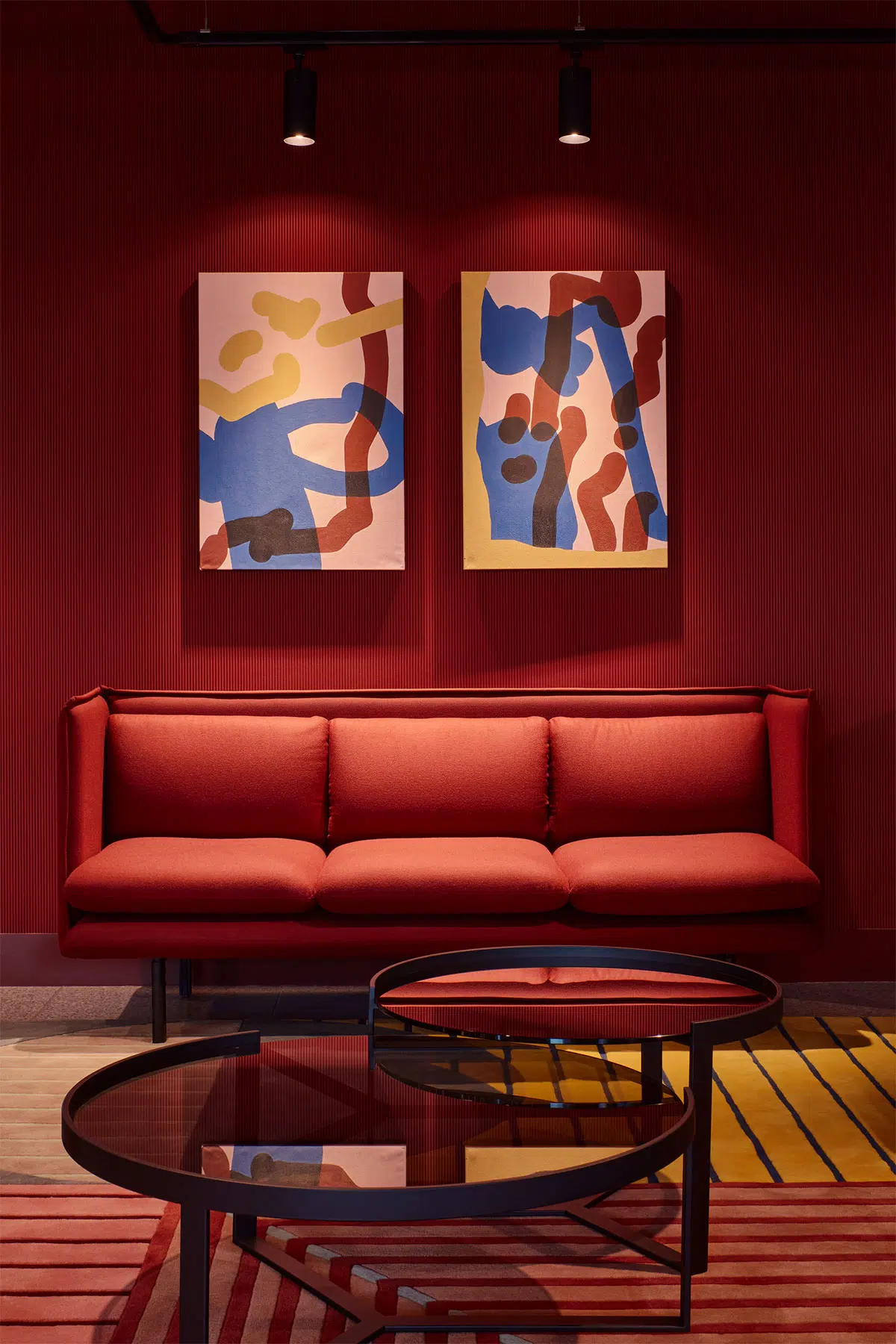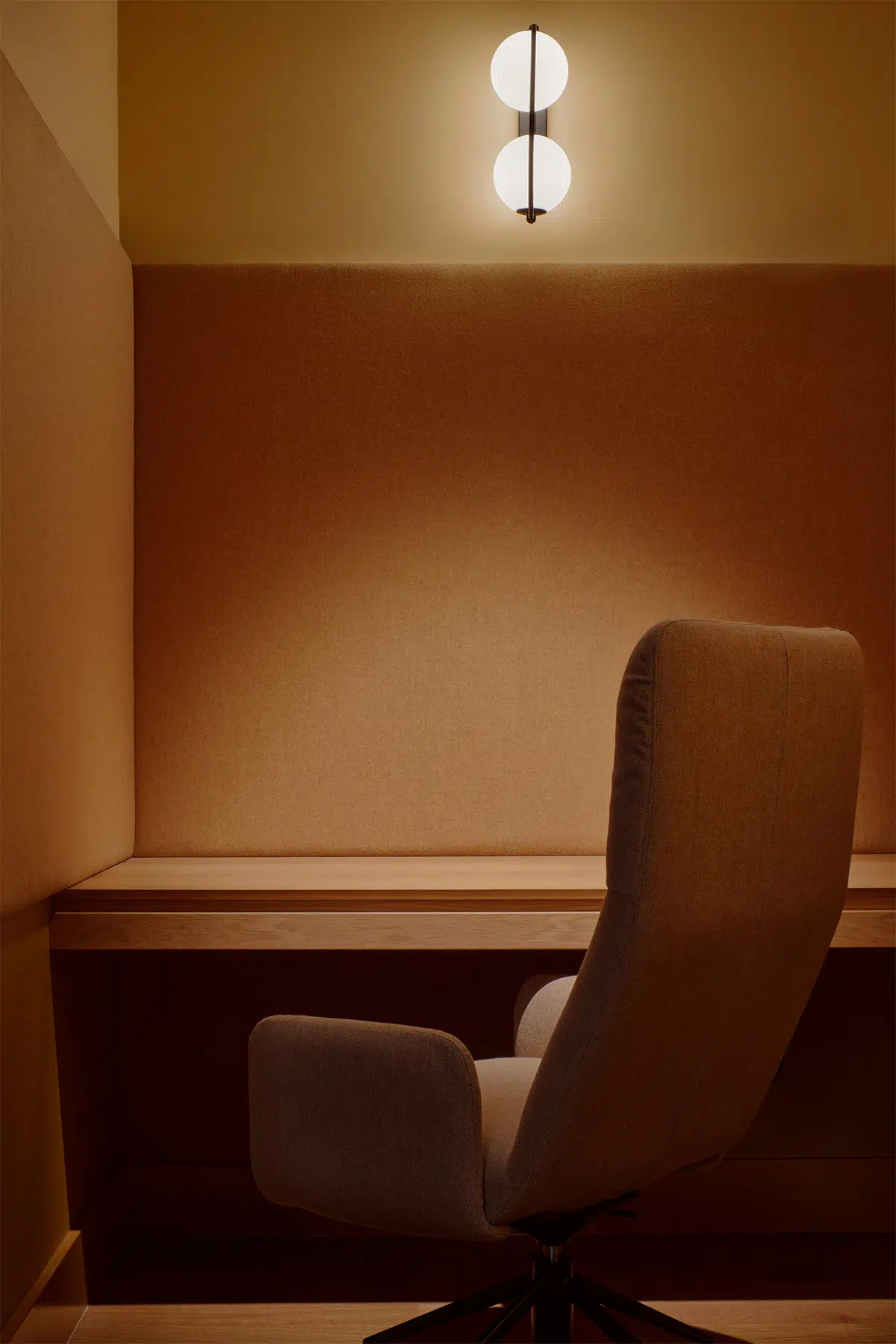 Maze is a dynamic marketing agency that gives free rein to creativity. In this sense, the break out areas are also conceived under this premise, for which they have selected the Meeting Point with upholstery in different colours. An informal and fun meeting point. Project by AKSL architects.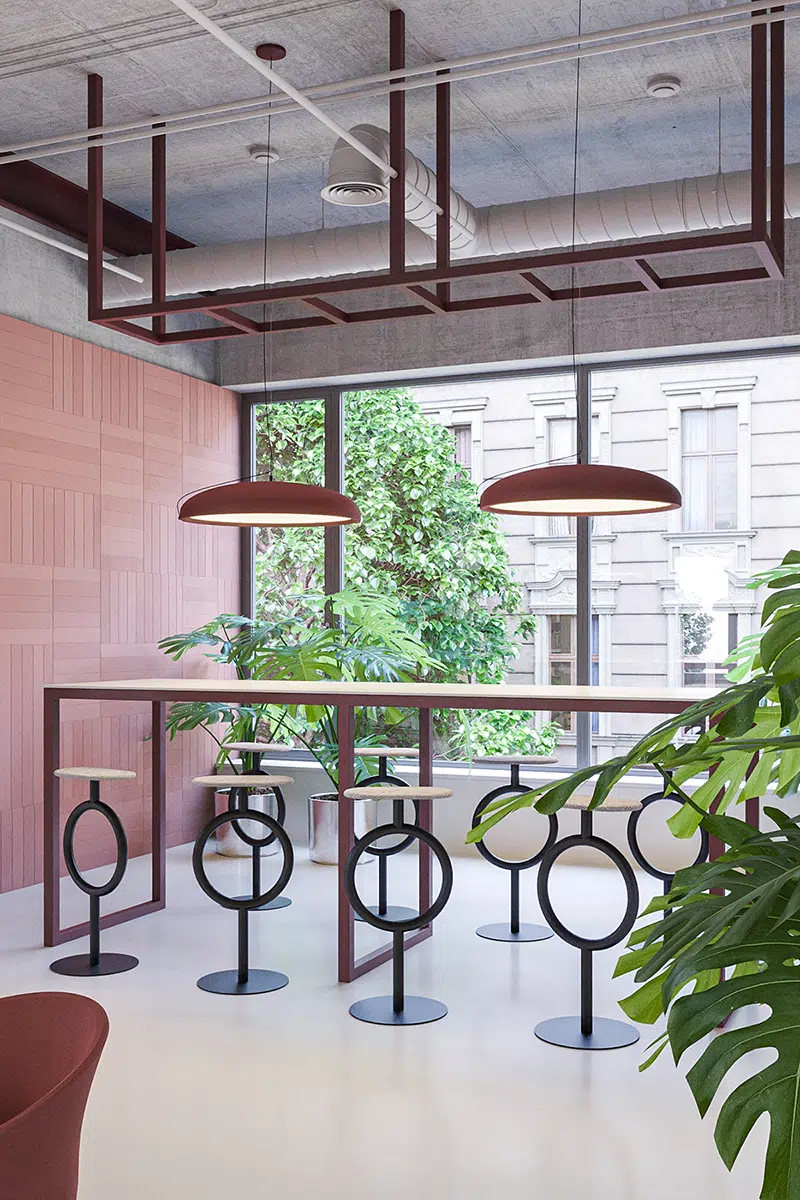 The Leonese Institute of Culture is a public building that has recently been refurbished. Both for the hall, which welcomes visitors, and for other more private lobbies, Next Stop has been chosen upholstered in different fabrics such as the exclusive Zero or Rift. Project by Andrea Muñoz Diseño. Images by María Merchante.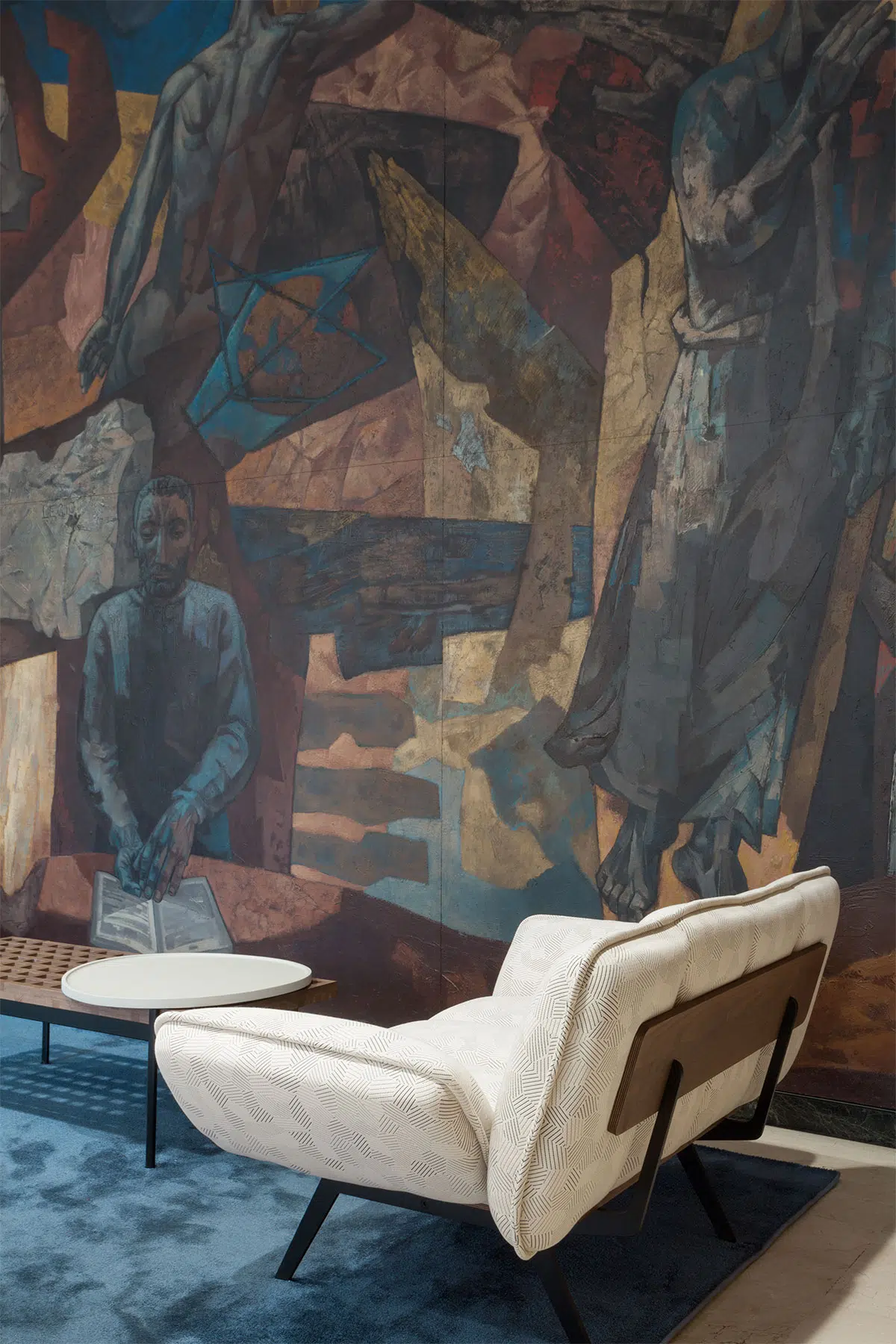 Due to the variety of products and their adaptability, we could say that Sancal's wide range of furniture can be part of all kinds of projects.
Visit our website to get inspired by other products and our Downloads section to access the Technical Sheets, 2D, 3D and the BIM Revit files area. To consult fabrics and other finishes you can always visit the Materials section.