The Domestic Revolution and the 2020 home
This unprecedented story, with COVID-19 as main protagonist, could perfectly be a science fiction movie. Overnight, with hardly time to plan, we left our companies taking with us our work equipment and a few cables to move our workstation from the office to home.
Yet some people already were working from home and had their domestic workspace in place, most of us have had to improvise work areas (now called home offices). And no, it is no longer a good plan to sit on the sofa (however comfortable it is) with the laptop to answer emails while you have a coffee and music plays. One way or another, remote working is here to stay, so we have to make room in our homes for it.
Creating a work environment is a challenge, since it is much more than placing the computer and having a Wi-Fi point. Although it admits a certain flexibility, teleworking requires an environment of concentration, efficiency and well-being.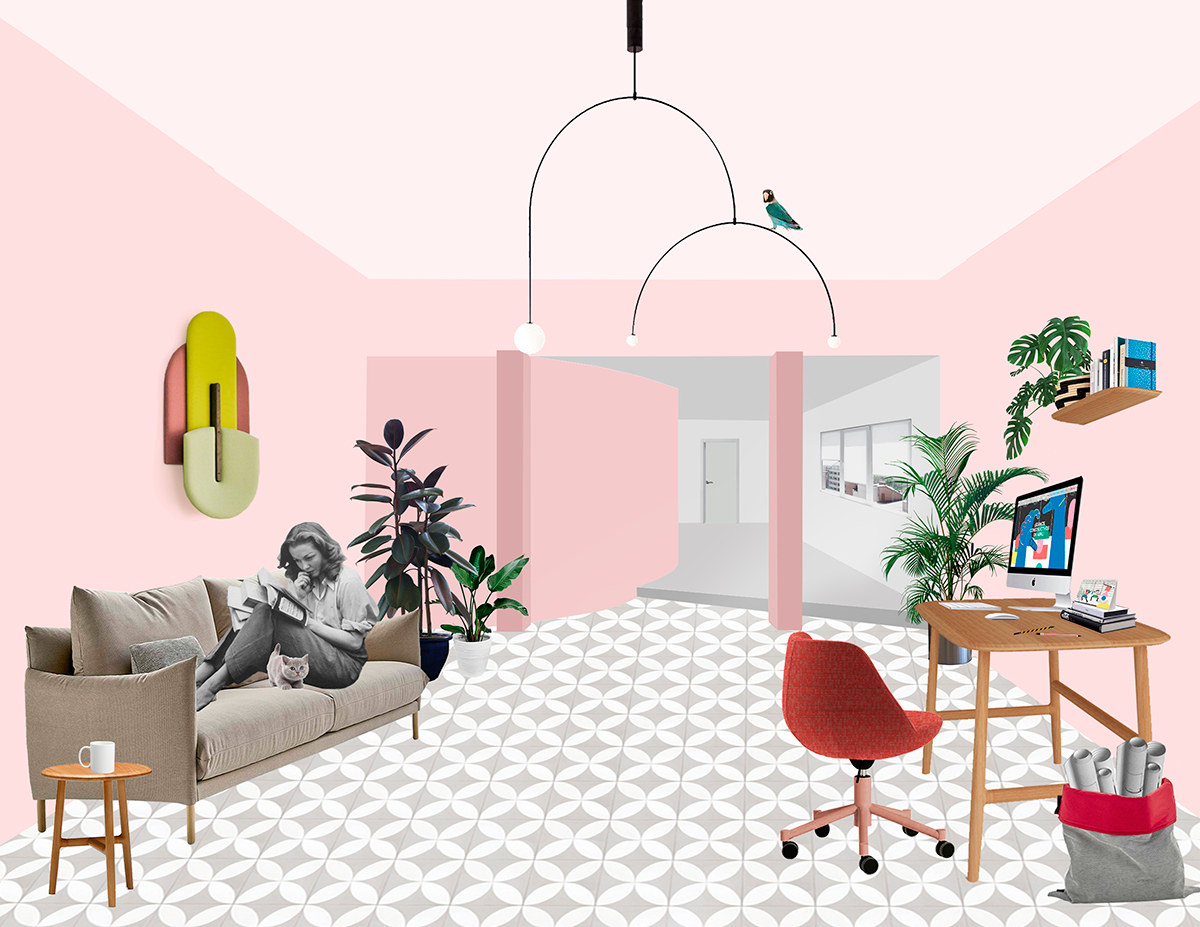 Find your place
The first thing is to define the real need of each family as not all of us have free rooms or several members needs to create their own place. How many work locations are needed at home? Once clear, allocate the spaces and resources.
Ideally, your workspace should ensure access to natural light and ventilation. It must be a quiet place and, if possible, private and individual (free from distractions and interruptions). A space that guarantees your physical and mental well-being, favours your concentration and inspires creativity in the development of your tasks.
Home Office design
To create a space as functional as your office, you must choose the right furniture according to your professional needs. A designer or architect does not require the same elements as a commercial or management position. You can download here our proposals.
The size of your home office desk will depend on the space available, although the minimum recommended is 120 cm long. Large or small, it's better to choose a matte tabletop to avoid reflections and it has to have enough depth to place the screen and the keyboard to promote the correct posture. Although light colours and natural materials are desirable as they convey calm and facilitate concentration, the choice of colour is up to you. Nudo range is a good example of versatility, as it can be used both as a table for your office or for a hall and, although its natural finish reveals the rich oak veneer, there are 18 colour stains to choose from, so it will fit perfectly in the decor room to be placed.

Height adjustable chairs are ideal because they add extra flexibility. Magnum, Mullit, Collar, Nido and Tea, in addition to meeting the demands of operating chairs (height-adjustable swivel base), they can also be upholstered in endless fabrics, vinyls and leathers to tone up with the rest of your home interior design. The base also contributes to improving its aesthetics set as it can be lacquered in a choice of 12 colours.


Home Office setup ideas
Now that you've decided upon the proper place and the home office furniture! Now it's time to add your personal touch with practical and inspiring accessories and complements. Your Home Office has to be as functional as cosy.
If you share the space with someone else you can use a shelf as a dividing wall to separate the workstations, in which you can also place those elements that you need in your daily tasks such as reference books, catalogues or the samples for your projects, as well as other fun ornaments or chic accessories. You can create compositions of different height and width with Estante and add colour in the room. Adding back and side upholstered panels will improve the acoustic well-being of the room, as they are sound-absorbent.
Sculptural Beetle acoustic panels also resolve the uncomfortable problem of background noise during video calls. And they are very decorative!
If you have enough space in your Home Office, placing a comfortable armchair in a corner will allow you to create a separate area which will allow to change of environment and, for example, attend phone calls. Creating a flexible space is interesting to break the monotony, disconnect and improve efficiency.
The lighting is essential for your home office and natural light will make it more pleasant. However, you should have a desk lamp when the night arrives. Ambient lighting is not the most appropriate.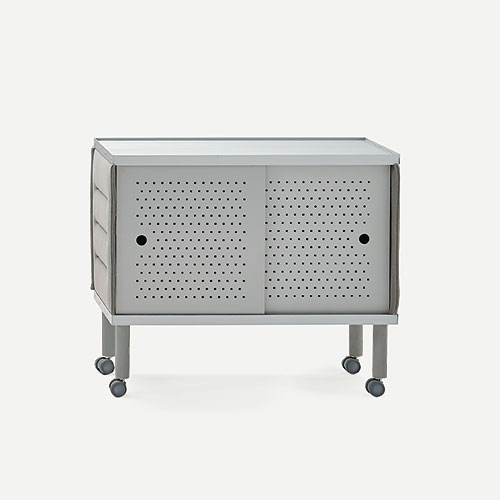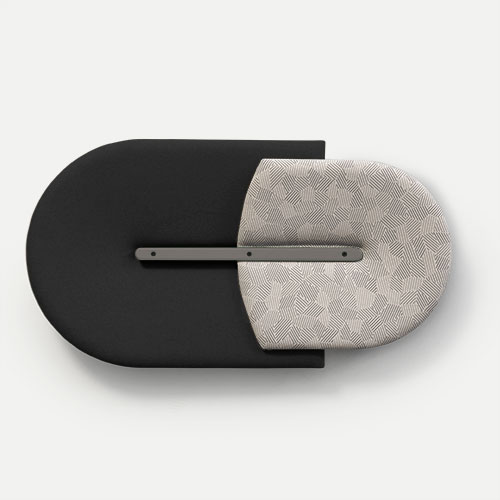 Keep order like Marie Kondo
People have different points of view about order, as well as not all of us need the same tools and materials to carry out our work. However, keeping things as organised as possible creates a sense of balance and avoids distractions. Floppy baskets allow you to store office supplies or other accessories that you require. Trays, binder files or other systems for documents organisation will also make your tasks more efficient.
And at the end of the day, remember to keep your laptop or electronic device in a Rift cover. Your workspace is still in your home and domestic accidents are more likely to occur if you have kids as roommates.
Sharing your space
Working from home does not mean that you are alone. You are still part of a professional team, with common tasks and projects. Digital tools implement collaborative network systems. And videoconferences allow us to contact in a more personal and human way.
If possible, place your table and chair against a wall to avoid stellar and inopportune appearances of your son waving to your boss. If you don't have that wall at your back, a textile screen will avoid you from those uncomfortable shocks and will add texture and colour to your virtual encounters.
As a last resort, put a latch on your door and a sign improvising all those possible answers to everyday questions such as "when are we having lunch?".
Ask our sales team the upholstery options and finishes for our Home Office proposals.