Thousand of light bulbs in Las Vegas and the shining skyscrapers of New York became a perfect setting for the Flash Collection. The new products felt at home during their American tour. Also we welcomed Tea, Soul, Folk and Boomerang Chill.
It is the first time Sancal exhibits at HD Las Vegas, a very specialized trade fair for hospitality projects. We trust this is a great beginning for the market in the West coast of the US.
During ICFF Luis Eslava and Lorena Sauras visited our stand and enjoyed the comfort of Party, the brand-new sofa they have developed for Sancal. It is true that New York never sleeps. We realised it going from one event to another: from Karkula's showroom to Karim Rashid's party and the Pent House Dot 429.
We hope you like the pictures shot by ICEX.
ICFF Nueva York: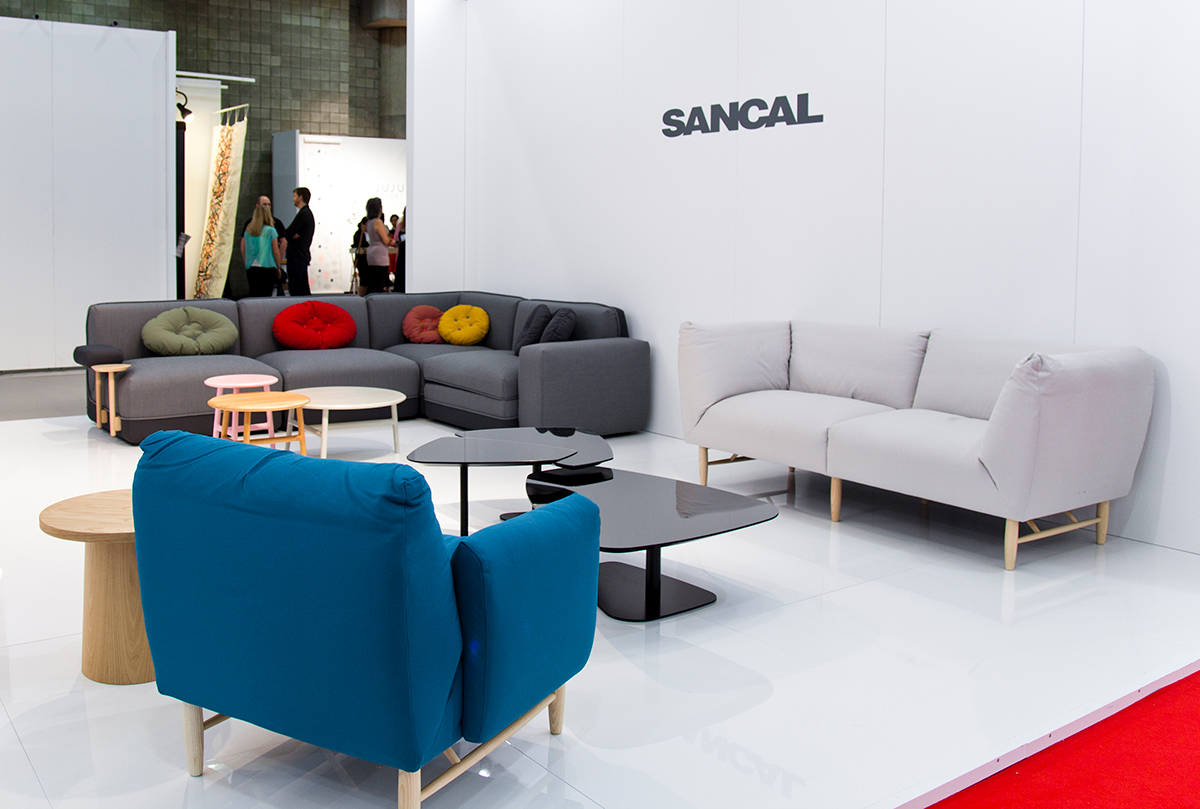 HD Las Vegas: