Cold is here!
Sancal wants to change cold afternoons into pleasant and leisurely moments, clothed with humour and a palette of warm hues. Nothing better than welcoming blankets to bring colour on grey days. "Sofa and blanket" is an axiomatic winter truth.
Lindo Gatito, the most loyal feline, and the rebel silhouette Born Free are two of the original and provocative Egle´s illustrations and invites us to discover her particular universe. "These characters are part of me, they are my heroes, my intentions, but I wanted to make them a party for others, so come with me and… have fun!"
Illustrated and tailored, they are in fact a new concept for a very versatile product: it could be a cushion, a throw, a blanket… The user will bring it to life and assign the correct tag for every different moment.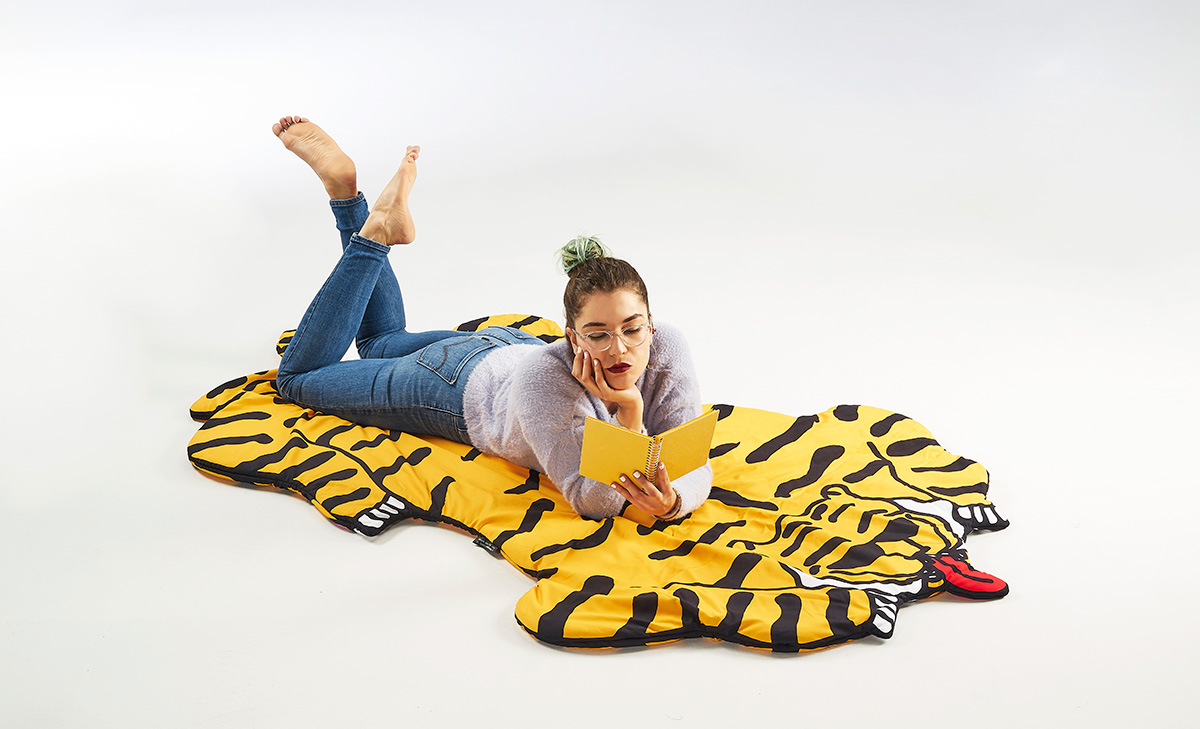 Tápame Mucho family is the most fluffy option. Banana Guys, Wild Dots and Urban Jungle are the three patterns to illustrate the satin-finished A sides. In this way, you can warm yourself with rogue bananas, naughty stray kittens or a lively gloomy wall that come to life when the weather gets colder.
For its reverse side, a soft, warm and cuddly faux fur has been selected. The bright colours of the trimmings adorn the edges of this artistic family.
But the best thing about Tápame Mucho is to honour its name and wrap yourself up with them. The feeling of comfort is indescribable. So soft and fluffy that you will snuggle yourself without realizing it.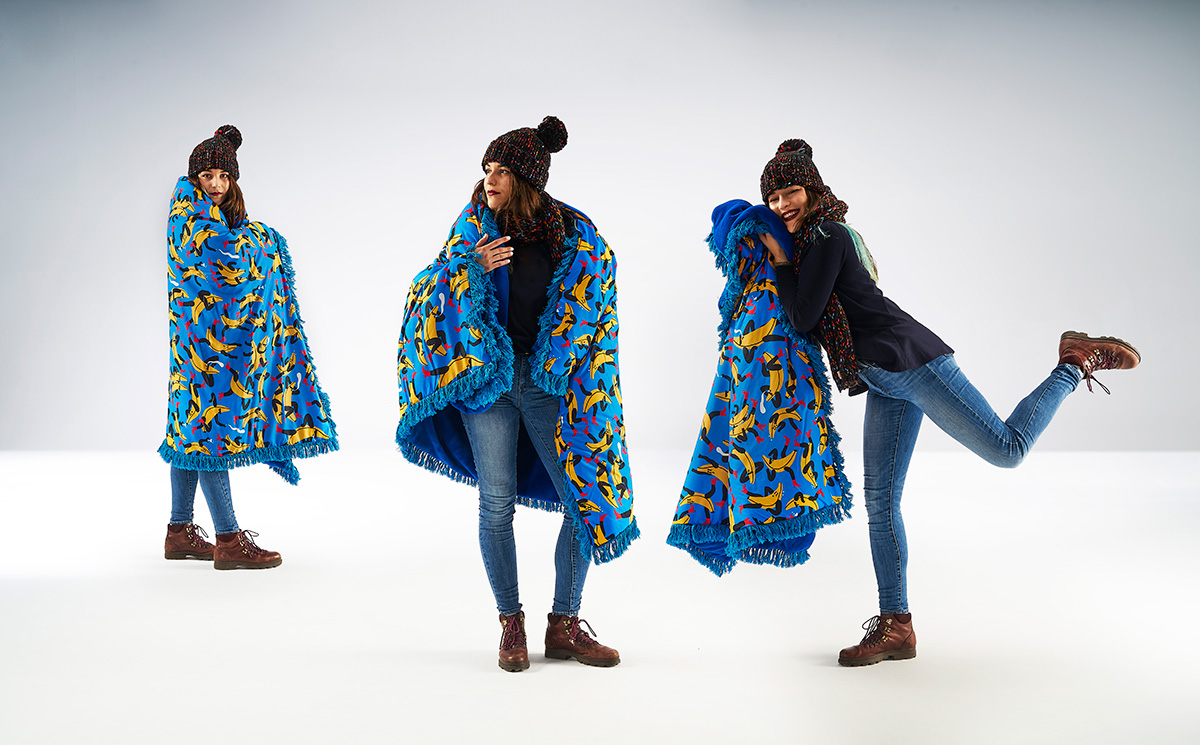 The studio has relied on Egle Zvirblyte's naughty creativity to introduce this new textile accessories line for home, COSAS.
Find COSAS blanket collection at your nearest shop