Info.
LOOP & LINK are part of the same collaborative project between the design studio Raw Color and Sancal, which emerged during the first days of Covid-19. With the optimism that characterises us, we developed both products. We are delighted to share this stimulating project with all of you!
Illusion is not only a state of mind, it's also part of a visual effect that Raw Color achieves when connecting light, shadow, colour and volume in softly rounded geometries. Illusionism is also the masterful translation of graphic expression into the reality of a piece of furniture.
In the words of the designers: "From a single gesture a shape evolves that equally unites curved and straight segments. Link & Loop are visually connected by the cylinder. The essential geometry that allows the overall volume to be soft and tactile in its appearance. Hard corners cannot be found".
Sales and distribution.
Are you interested in further information about Link & Loop? Please, contact Amador Pérez by mail [email protected] or by phone (+34) 664196339.
Press.
Do you need a press kit? Here's the contact you're looking for: Celia Victoria [email protected].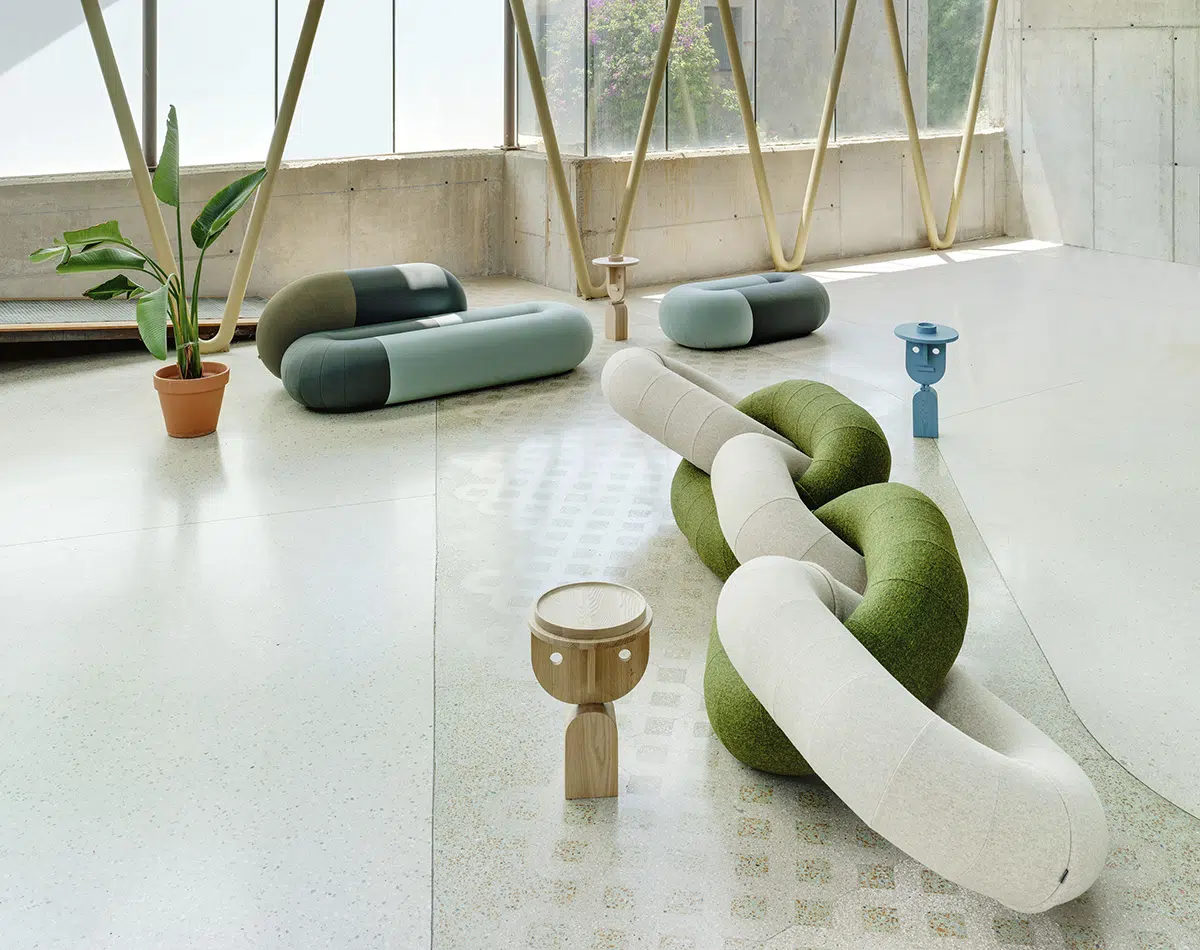 LINK
This creative duo rethinks the way we sit based on the sinuous volumes of a chain. Scale plays a key role here, as it can turn an everyday object into a sculpture.
They can grow to infinity by joining as many Links as desired.
Each of the pieces is available in a carefully selected range of 6 plain colours, a couple of multicolour versions: multitone bold & multitone pastel.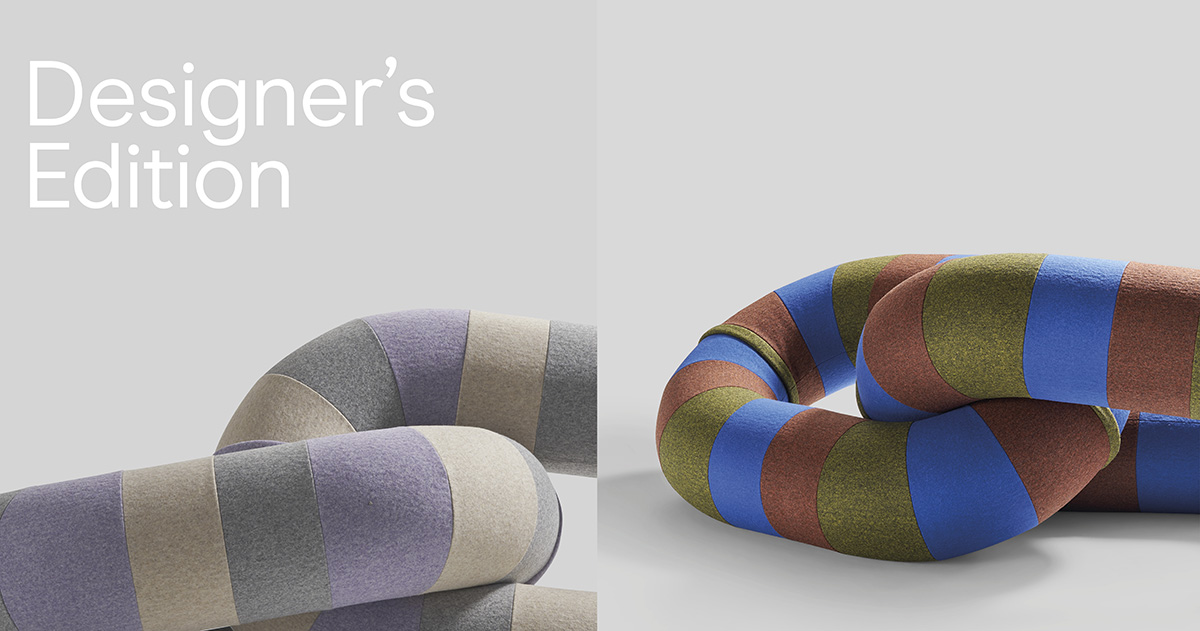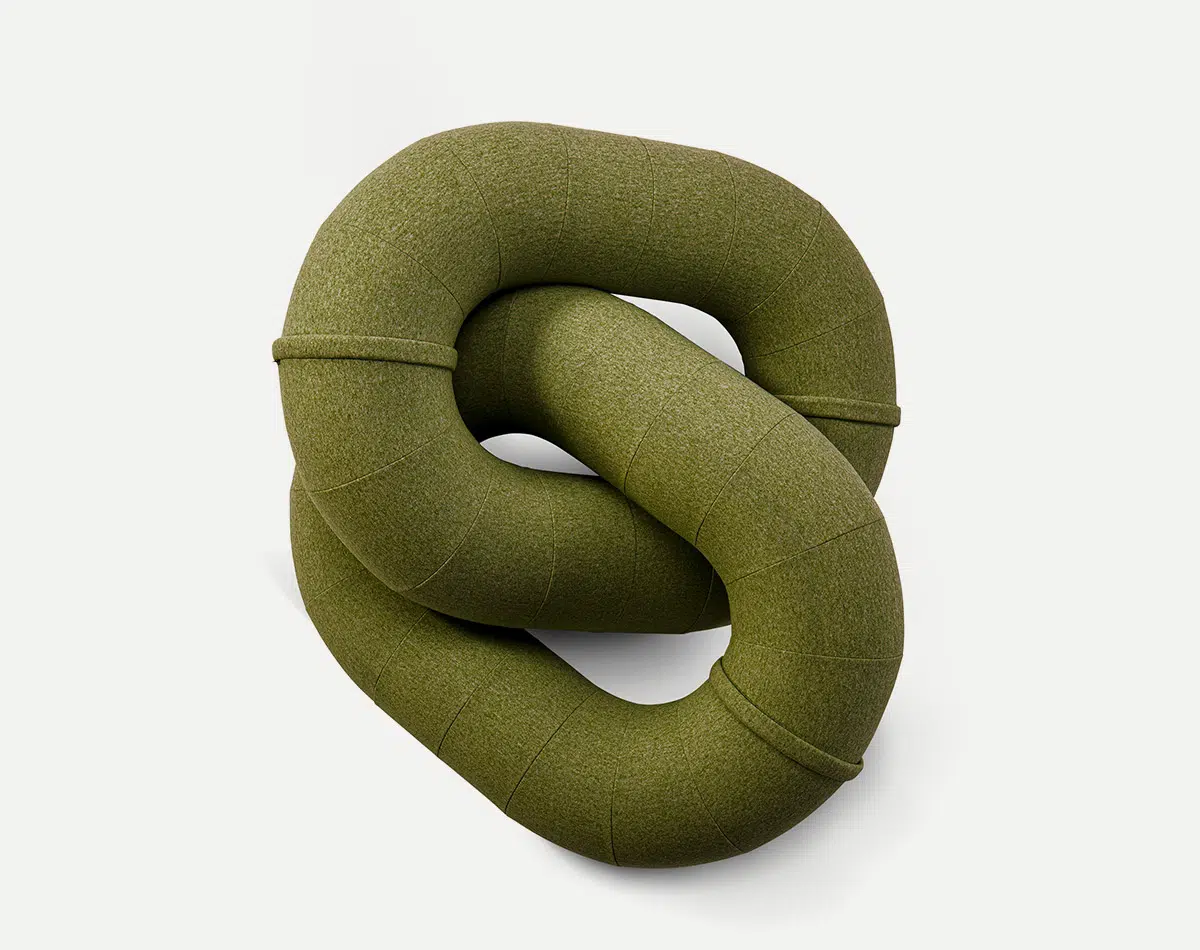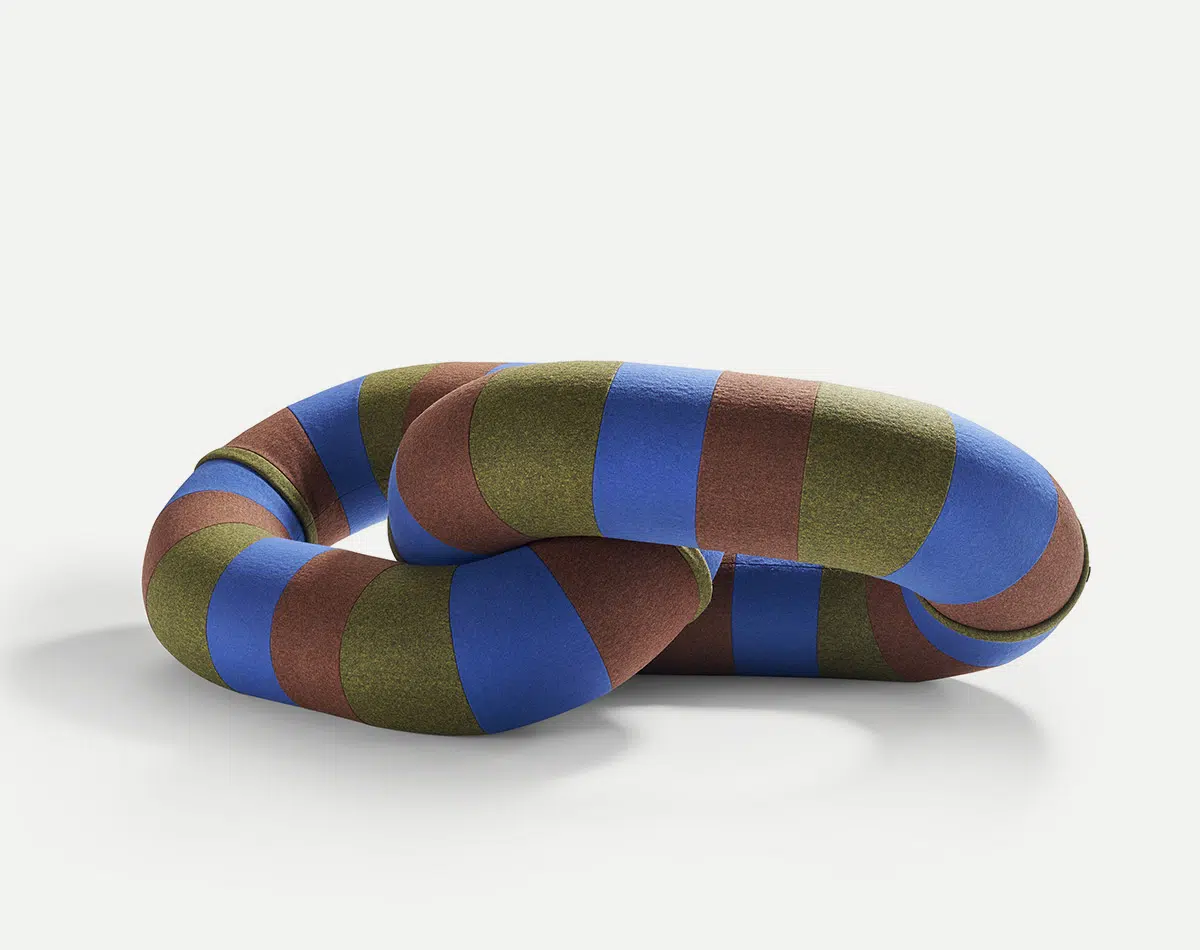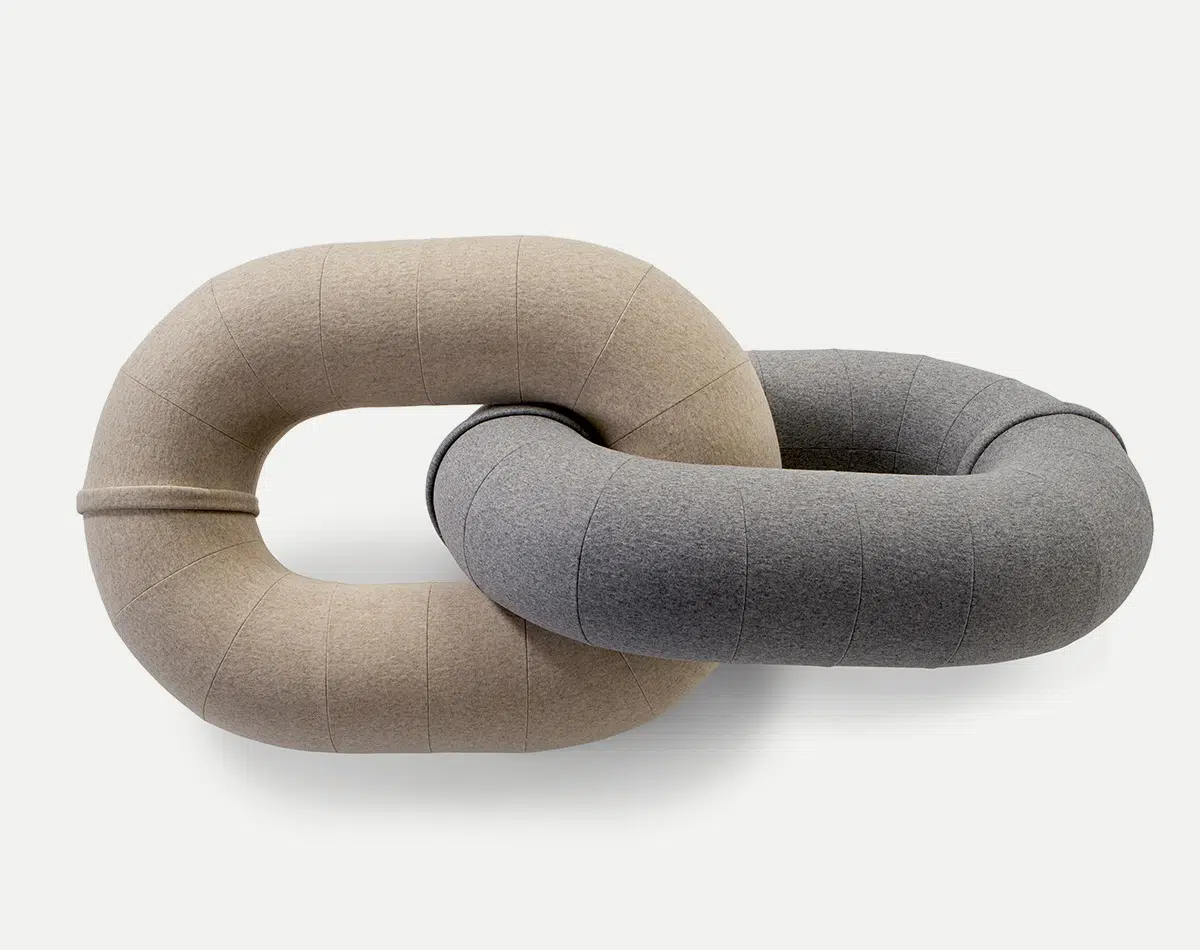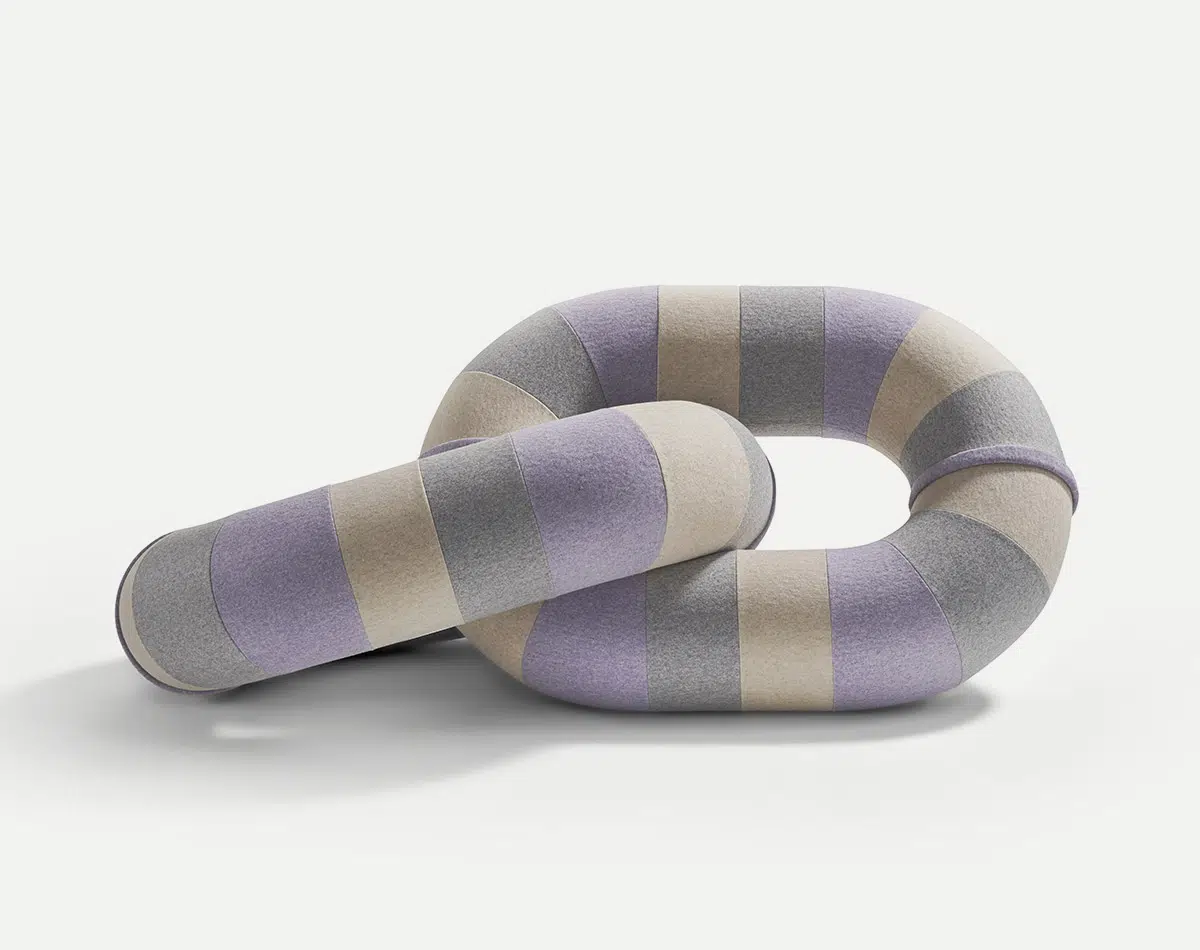 By breaking down all formal borders, their approach is undoubtedly free, and this triggers an anarchic sitting. Whatever the case, fun is guaranteed.
LOOP
Raw Color seeks to create new joyful ways of sitting. The Loop soft seating range not only offers different sizes, but also a selection of special finishes that break the loop.
Monocolor can be upholstered in a wide range of fabrics.
Loop "Designer's Edition" is available in 4 versions of the Planum textile, also designed by this studio for the Danish textile company Kvadrat.
Like a patchwork, each version combines three different hues of the same colour, playing with reds, yellows, blues or greens depending on the option chosen.