Art, 

shape

 and colour
For Sancal, fashion is not about following any trend in particular. The firm celebrates the versatility of furniture by creating a totally new style every year. Their latest collection is a nod to the art world and, for that reason, is called Museo (Museum in Spanish). 
Estudio Sancal has curated the work of 5 illustrators for the exhibition "Mujeres x Mujeres". Through 6 colour palettes, whose chromatic boldness is provocative yet elegant, the pictorial proposals merge with the textiles and finishes of the collection.
These works (limited edition) will be available in our web Shop from November 11. Moreover, the new furniture designs are already available for the interior design community and our exclusive retail network. 
"Museo has allowed us to experiment through colour, since our main challenge was to blend the furniture with the exhibited works" explains Esther Castaño-López. 
Museo Collection's artistic narrative has become the ideal setting to introduce the firm's new stain and lacquer finishes as well as textile collections designed by renowned names such as Raw Color, Alfredo Häberli or Marc Thorpe. 
The most classic, elegant and sober palettes combine neutral fabrics, with simple textures and natural wood finishes, inspired by autumn and earthy colours that can be found in nature.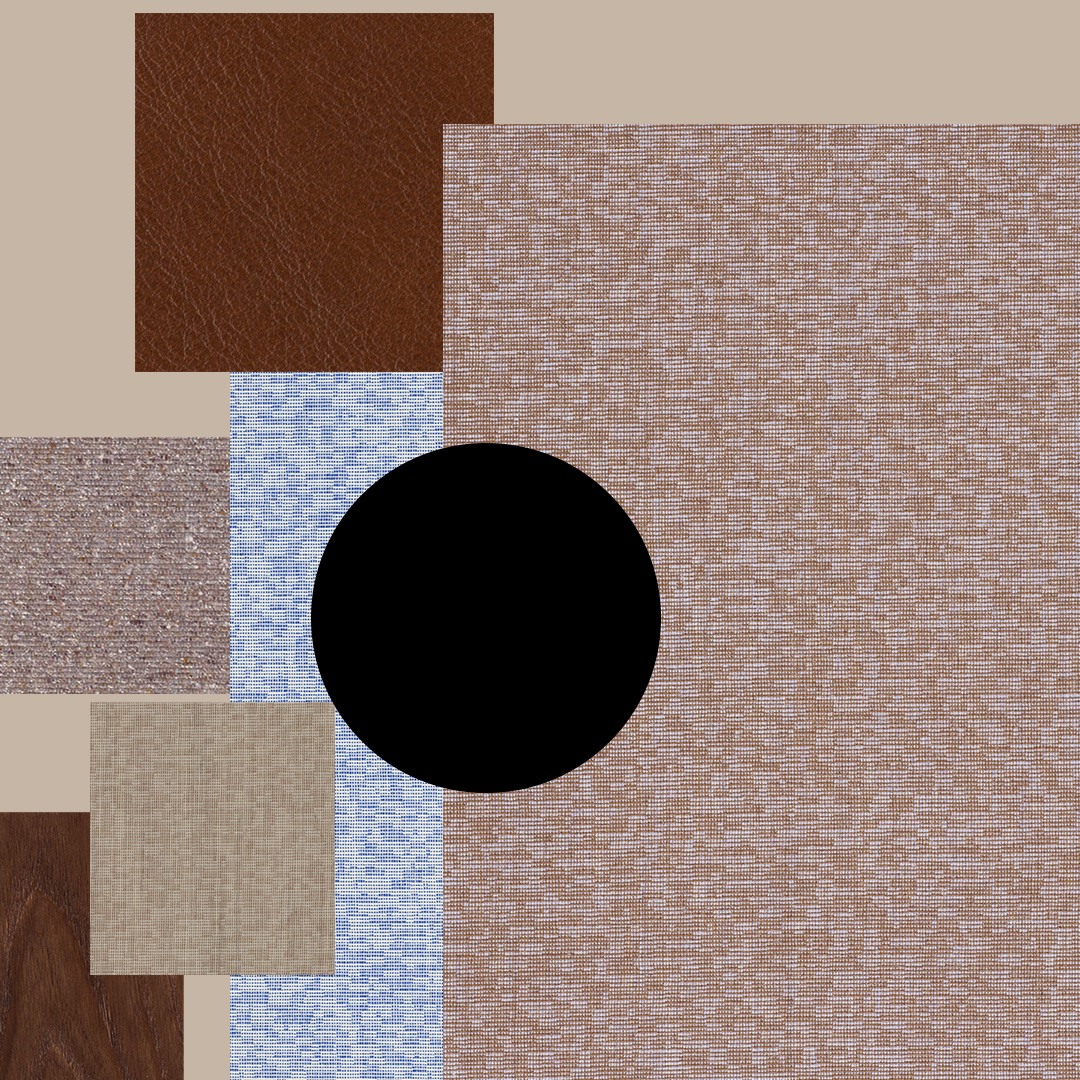 For a contemporary and vibrant feel, bright and saturated coloured textiles have been combined with lacquered woods and metal structures, creating expressive and powerful colour proposals. Yellow and lilac; orange, purple and green… they are combinations as bold as they are harmonious. 
Fabrics: the importance of combining texture and colour
Sancal collaborates with the best textile factories in Europe, so the fabrics selected to dress the new upholstery products is undoubtedly a guarantee of quality, sustainability, innovation and design. For Museo Collection, Sancal has strengthened the relationship with the Danish company Kvadrat, which has recently associated with Febrik. 
 
The Dutch studio Raw Color is behind the design of Planum, a knitted upholstery textile characterized by a subtle soft and smooth surface. The versatile colour palette comprises 20 tones, ranging from the most sober to a more vibrant and energetic range. To create the colour scale, Raw Color took a collection of three-dimensional objects as a starting point to explore their colour nuances, shades generating an original total of 350 hand-painted samples. "This enabled us to create shades that are less expected and uncommon" explain the designers. It is an ideal for upholstering organic forms while minimising the number of seams. 

Another of the fabrics used to upholster some of the Museum pieces is Nitto by Alfredo Häberli. It especially stands out for its approach to colour and three-dimensional construction, which unites two layers crafted with contrasting yarn-dyed unicoloured yarns. This effect is very subtle, and according to the designer, "it only becomes visible if you look more closely, thanks to the fineness of the pattern", creating an expressive mélange effect that provides texture and light volume to the fabric. The colour scale is mainly composed of refined, calm, neutral tones, in addition to other bolder and casual hues. 
Finally, we highlight Husk, a knitted textile with a three-dimensional ribbed structure designed by Marc Thorpe. Husk is constructed with two different coloured yarns that unite to create a uniform mélange. Its "tone-on-tone" confection combines light and dark tones of the same colour, a suggestive detail that emerges under a careful inspection of the fabric. The designer is inspired by the leafy outer shell of an ear of corn, whose "irregular linear texture is both visual and tactile". In this way, the textile plays with its lights and shadows. The colourway is soft, borrowed from organic hues found in nature.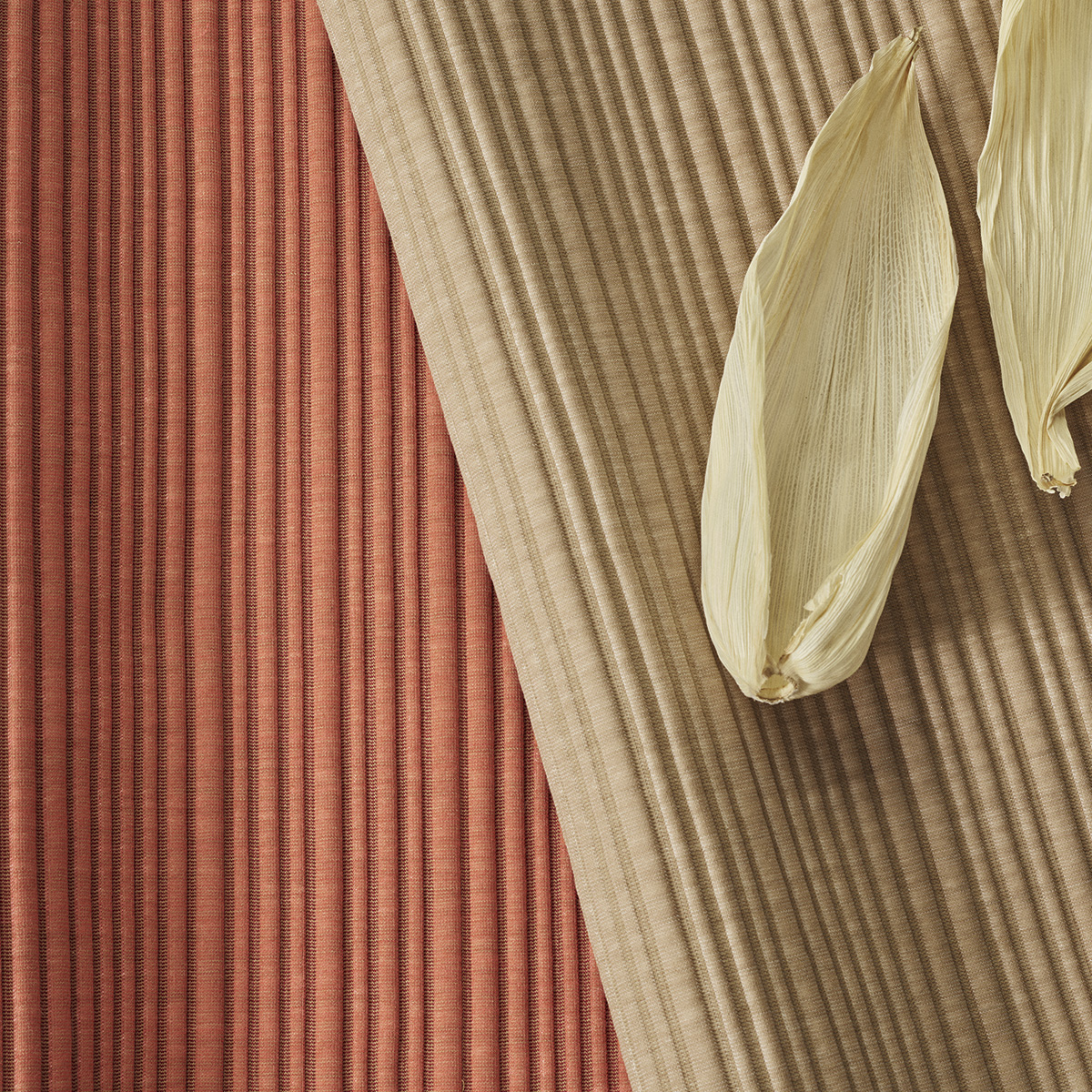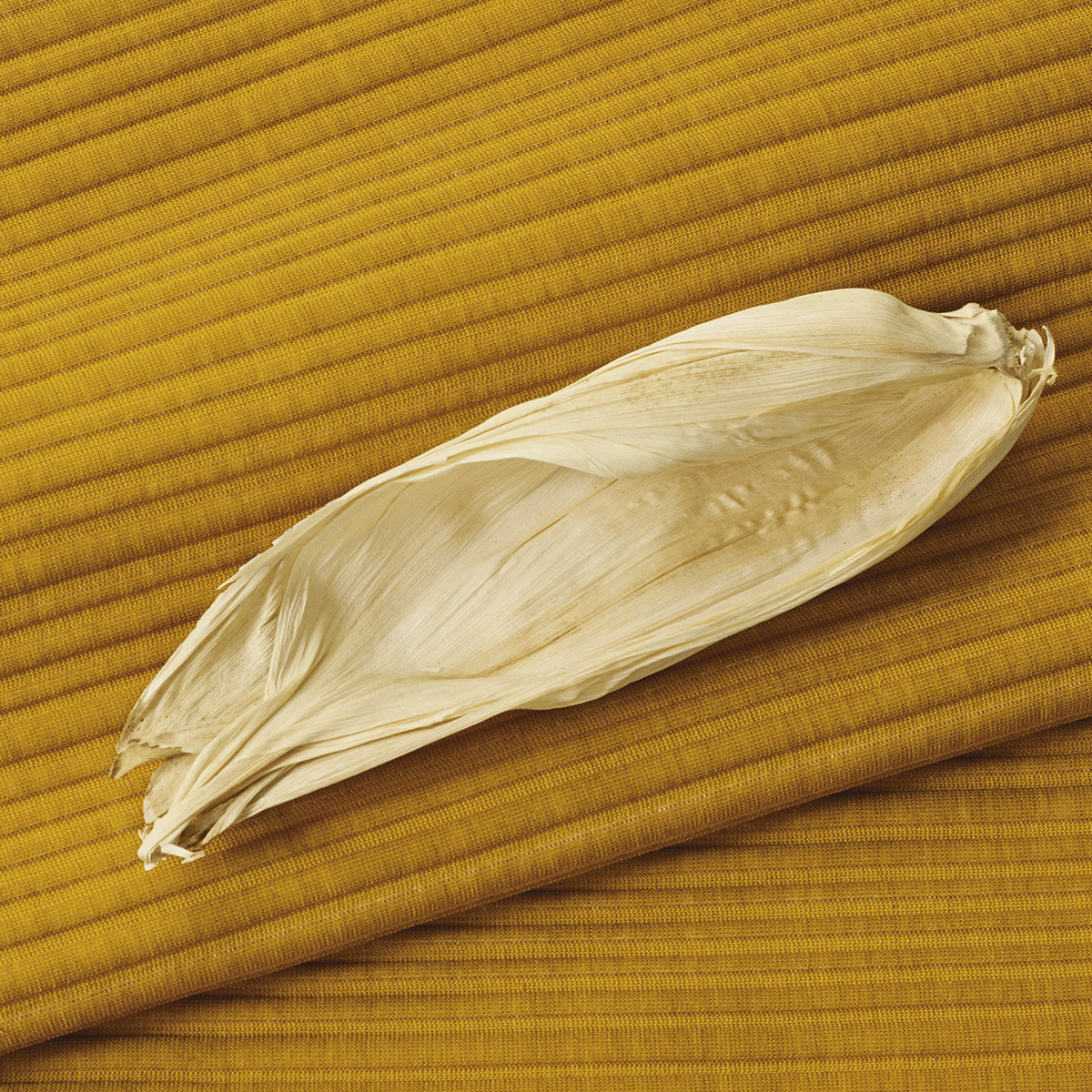 In addition to the stretchable Febrik knits, which softly clings to the sculptural curves of the new collection, Museo also incorporates other Kvadrat fabrics, like Glow and Atlas.
Woods: the plasticity of natural grain.
Natural wood brings warmth and elegance to any room. The versatility and resistance of this noble material is appreciated both for its inherent beauty and for its sustainable attribute.

The diversity of aspects and finishes offered by the different types of wood are ideal for interior designs. Their complex tones can be appreciated with a natural finish or stained a suitable colour to adapt to the aesthetic needs of the project. 
The Vestige table bases, the legs of the Diwan bench or the subtle plinth of Dividuals, all of them in ash wood, are the perfect canvas to present the new stains: the freshness of the Menta green, the softness and sweetness of Lavanda or the energy of Calabaza, colours that borrow their nuances from nature. 
These hues have enough character to stand out on their own or can be used to create contrasts with other textures and fabrics.

These new finishes are added to the 12 stains already available for all our woods. Check our material chart and colour options here. 
The extra-matt lacquers are soft to the touch and 

bring

 

out

 

colo

u

r

.
Applied on metals or MDF, all of the 16 colours in our lacquer chart incorporate a new extra-matte finish that enhances the silky touch of both surfaces. 
As a new feature, Museo includes new colours, like the autumnal and neutral Nude or the warm Castaño. As well as the fresh and casual Piscina blue and Alpino green tones. All of them can be combined with Sancal's  classic hues such as the sophisticated Crema, Gris Seda or Champan and with the most singular and expressive ones such as Limón, Mango or Ultramar. Here you can see all of them.