A classic that never ceases to surprise.
A contemporary classic, velvet is soft to the touch yet modern versions can be incredibly durable. Their short pile reflects light in a delightful way producing shimmering arrays of tonality from a single colour.
Elegant and lush, it is associated with exuberant, luxurious projects. But why not apply it to vibrant, eclectic or minimalist spaces? The type of furniture or colour chosen can help it to shake off its shabby chic image.
This textile is warm, cosy and ideal for domestic use. And Sancal's 129 Velvet Sample Book is also strong enough to be used in public spaces like lounge areas, restaurants and cafeterias.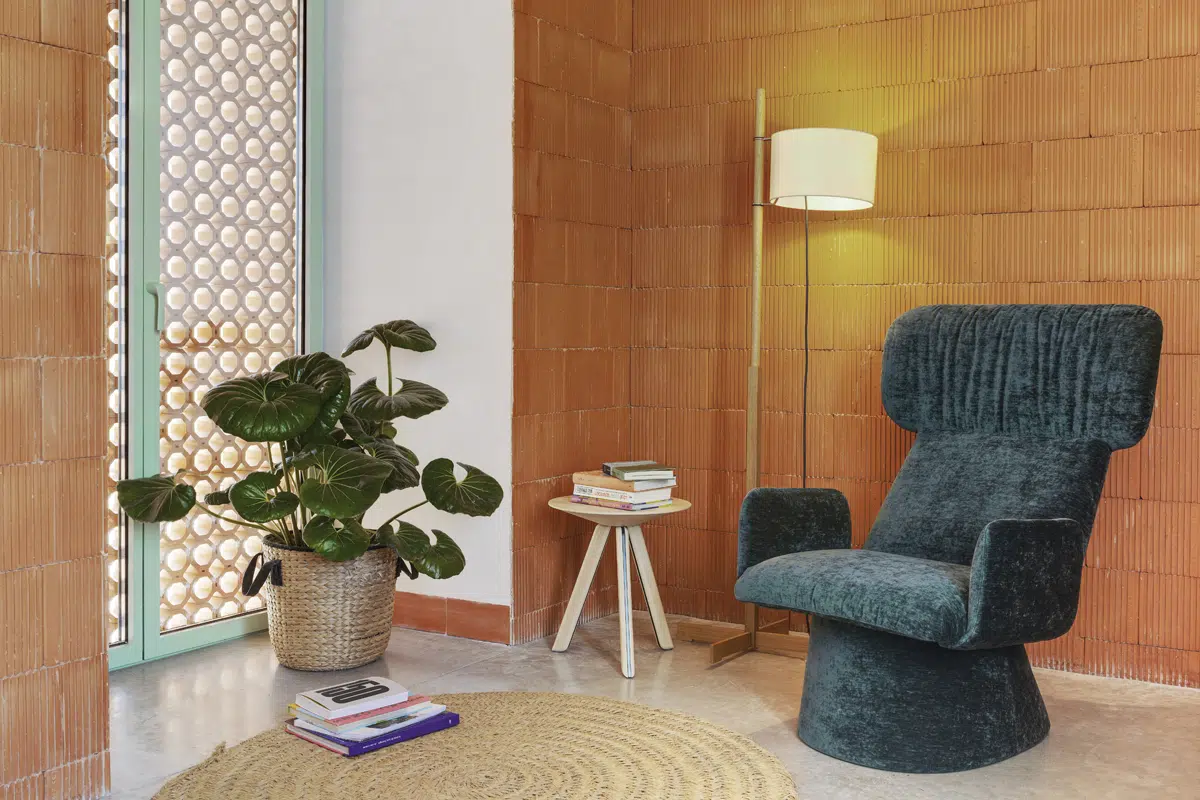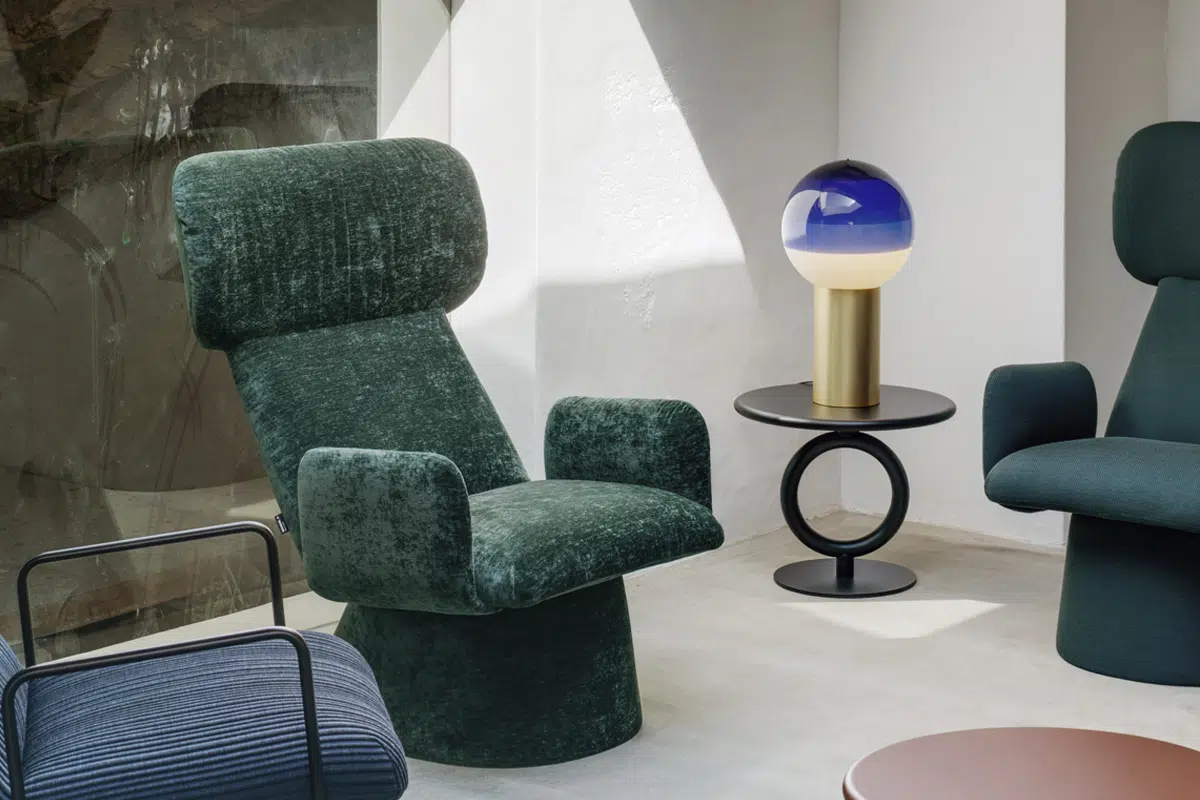 In some projects textures play an essential role, so velvet bring splendour to a raw architecture that could appear harsh. At the same time, natural materials and woods are a good ally to soften the sobriety of this fabric.
What can we tell you about this sample book?
The weaving process, as well as the use of resistant materials, make this textile highly durable. It's also stain-resistant. In addition, it meets abrasion, pilling, fire retarand and light resistance tests. It is also  elastic enough to be able to be used in figure hugging products like Magnum chairs or enveloping soft shapes like Duo's ones.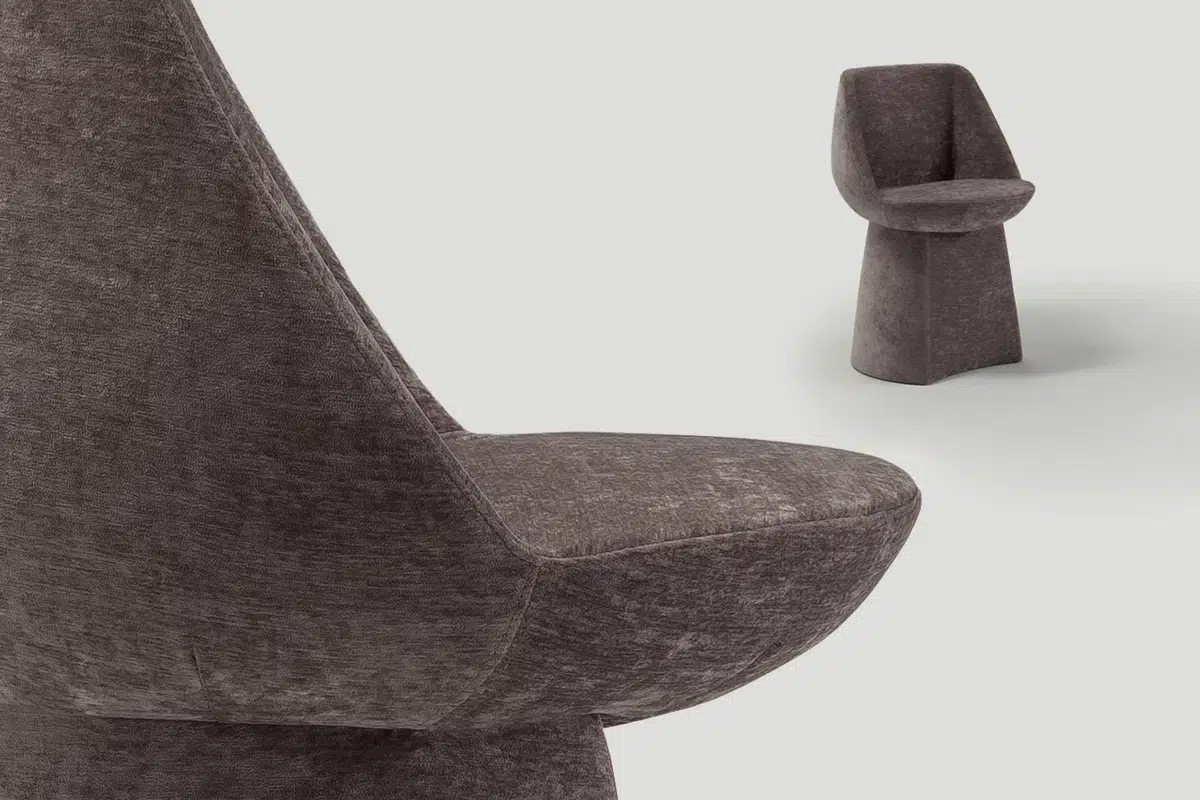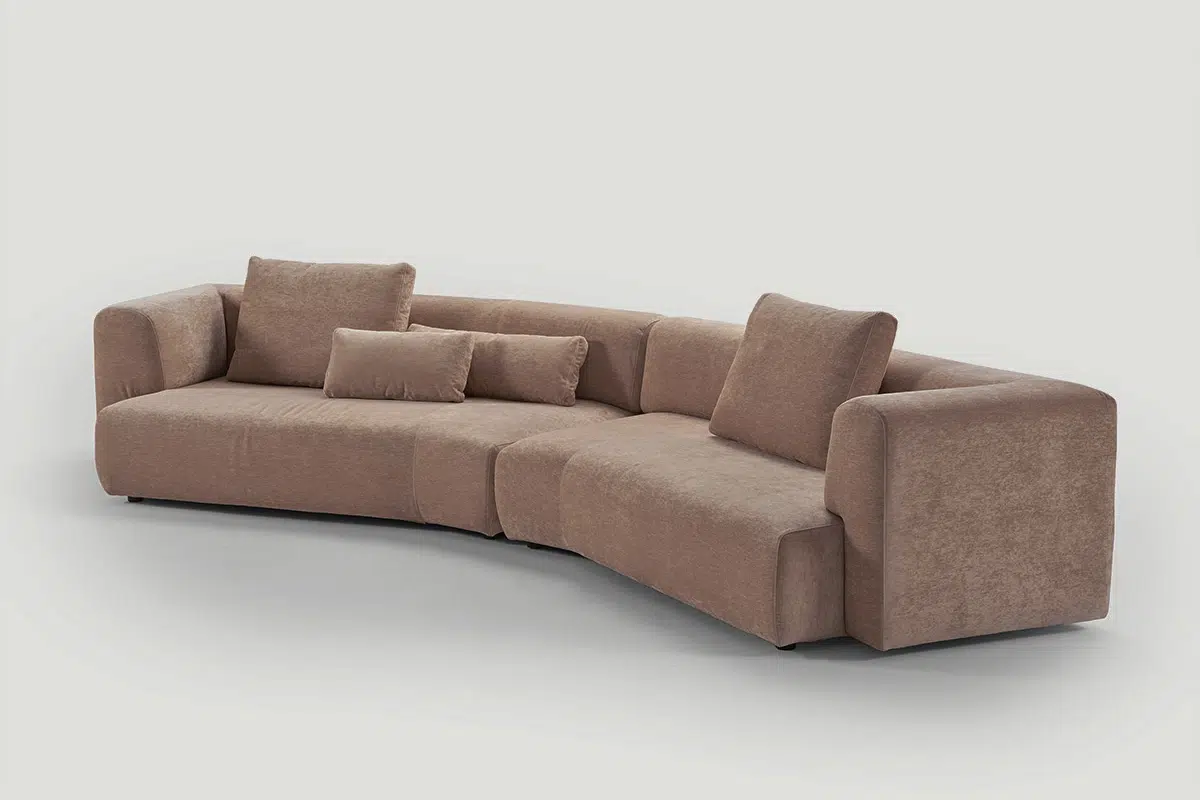 Our velvet is treated to resist oil and water stains, and the moisture barrier prevents solids and liquids from penetrating the cushion. Maintenance is also very simple: vacuum regularly to remove dust and occasionally brush it carefully or use soap, water and a dry cloth to remove heavier soling. Download its technical sheet.
The swatch card is comprised of 15 colours. Deep shades with subtle brightness. Neutral and light colours; greens, browns and blues borrowed from nature or bold, contemporary takes on classic velvet colours such as "emerald" (code 5047) or "mauve" (5049).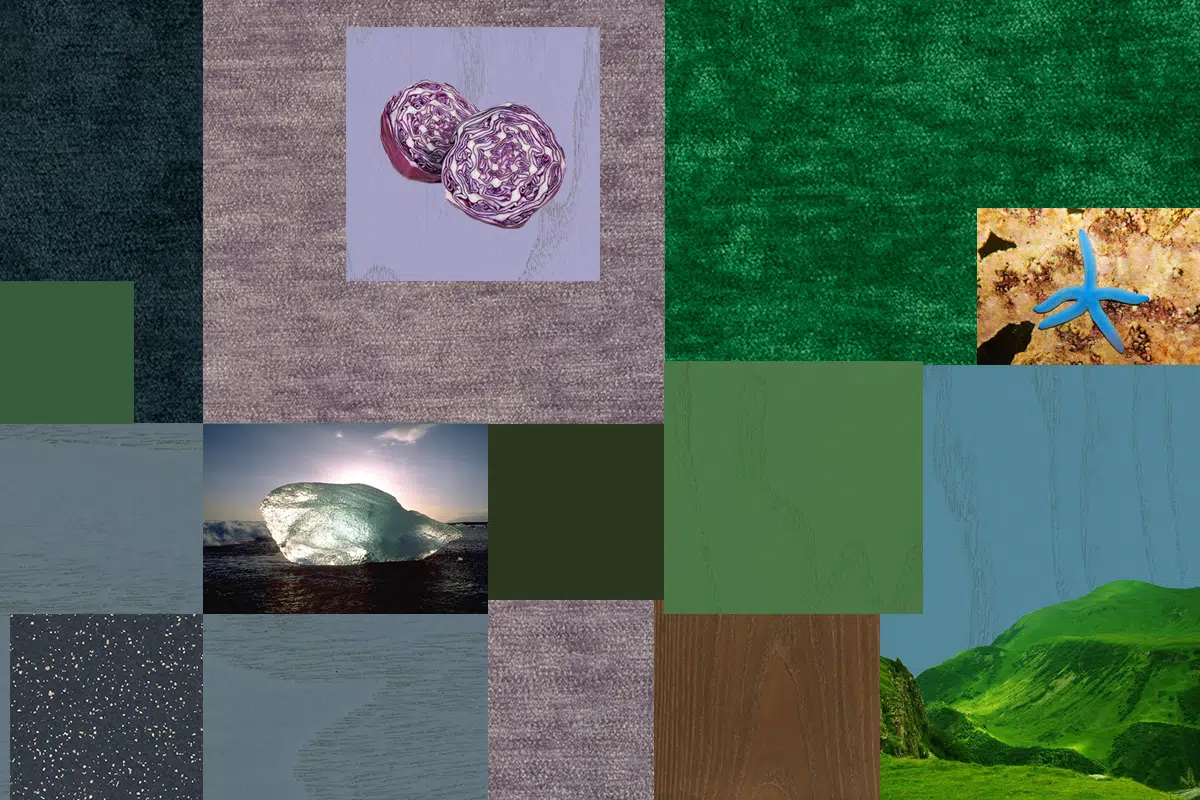 We show you two palettes to combine this fabric in a new way. We have created two collages with very different starting points, but equally inspiring. Both are inspired by nature, although the first collage is based on seas and mountains and therefore plays with fresh, cold tones, while the second one is based on the warm deserts and their shades of orange.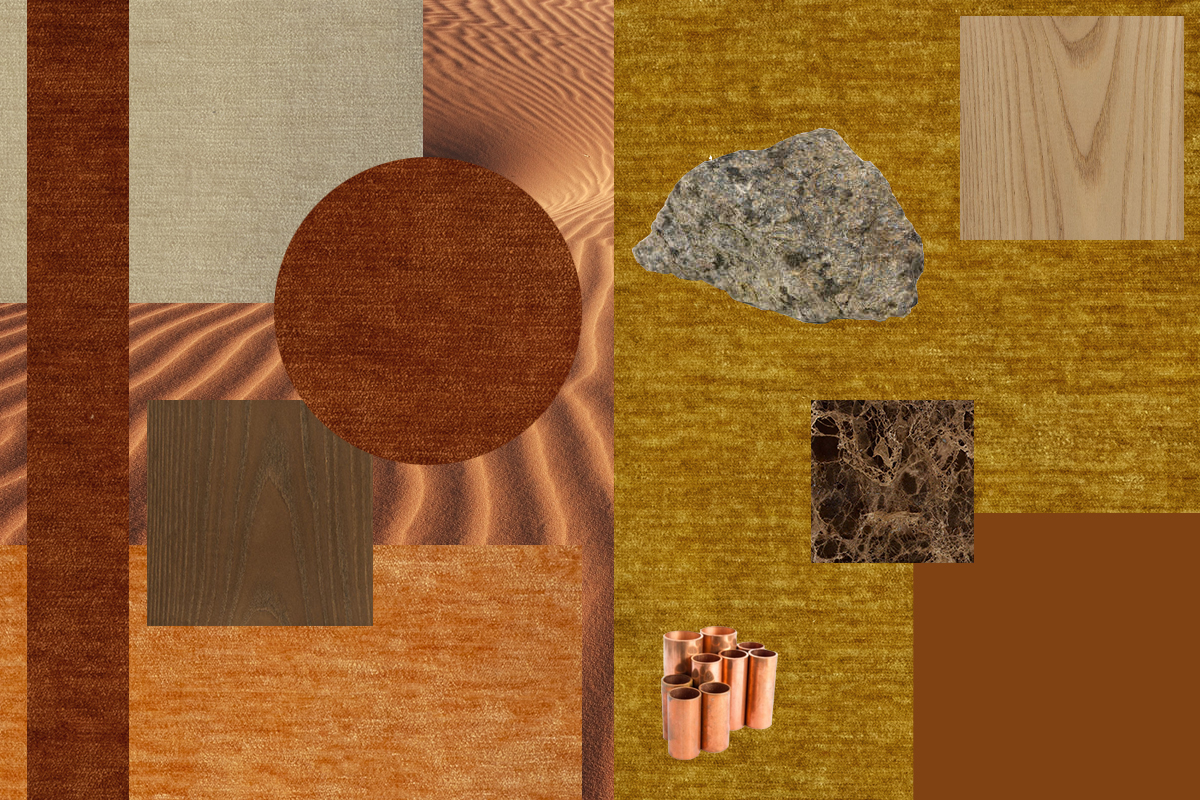 Challenge the orthodox use of the material by combining it with knitted fabrics or geometric prints, like in this image were Talo armchairs are the main protagonist.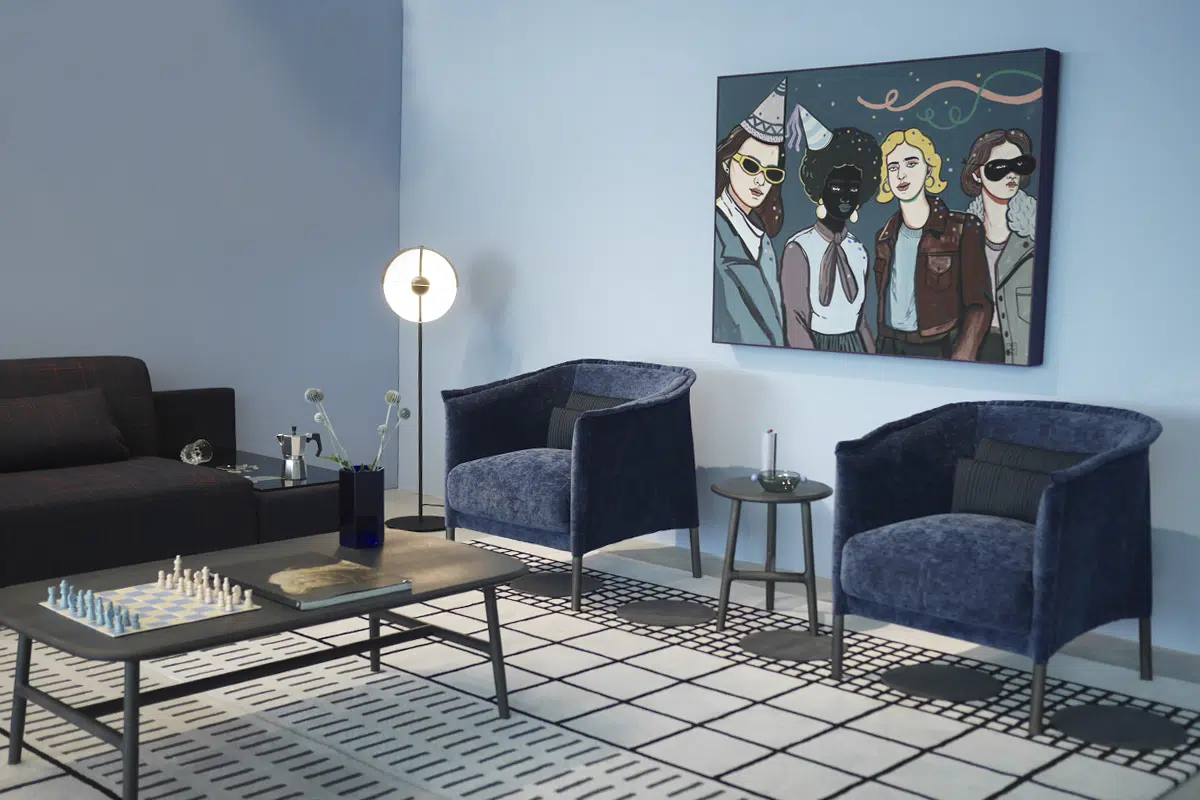 The signature light reflections are especially prominent when applied to panels. The bold, shimmering mauve of the Tapís panel is softened by the sobriety of the maroon wool.
In short, by combining and contrasting, Sample Book 129 is an ideal choice for both luxurious or innovative interiors at home or in public spaces.