November agenda
Trade fairs, design weeks, exhibitions… fill the agenda with professional appointments. Although some of them are thought for a small committee, we are looking forward to be part of these small reunions to share our latest products.
During the November you could find us at:
SPAIN IS IN. Boutique Design (BDNY). New York.
Since 2010, BDNY is focused to present the latest products for Hospitality to architects and interior designers. Sancal will be present with some Museo pieces such as the Remnant armchair, the Totem stools or the Dividuals poufs, together with other pieces from our general catalogue such as the Mullit and Nido chairs or the Vesper and Pion tables.
When? 14 and 15 November.
Where? Javits Convention Center, NYC. Booth 2019.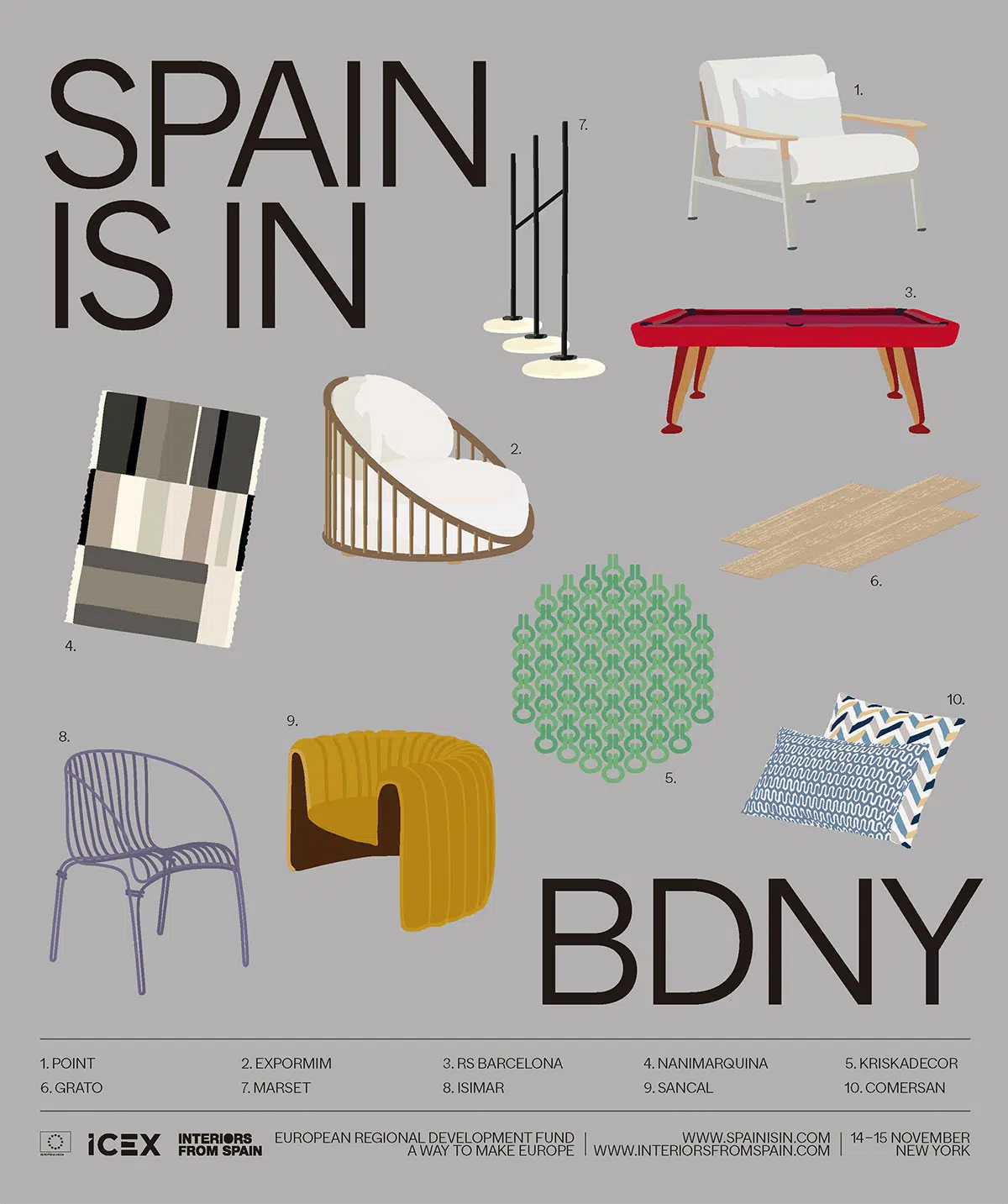 Seminar-Exhibition on Spanish Design. Cologne.
Sancal will participate in a Spanish design exhibition, where German architects and interior designers will be able to see our latest proposals for home and contract, such as Remnant armchair, Click sofa, Elle armchair, Totem coffee table and Tapís room dividers.
Together with the product exhibition, two conferences about Spanish design are also scheduled.
When? 11 November, from 18:00 to 23:00.
Where? Deutsches Sport und Olympia Museum. Champions Hall. Im Zollhafen 1. 50678 Cologne.
Both events are organised by ICEX together with the Spanish Economic and Commercial Office in New York and Düsseldorf respectively.