Mmmm… Getting away and leaning back to rest is a real pleasure after an exhausting year of interesting challenges, important projects and some uncertain moments and nerves.
holasoyka could not resist illustrating the hedonistic and relaxed ethos of this month in which curves prevail in a flat world. The symmetry of the Next Stop modular seating is shown as soft and comfortable as it actually is.
The illustrator recreates a scene as relaxed as the geometric character is while enjoying a nap on this sofa, designed by Luca Nichetto for Sancal.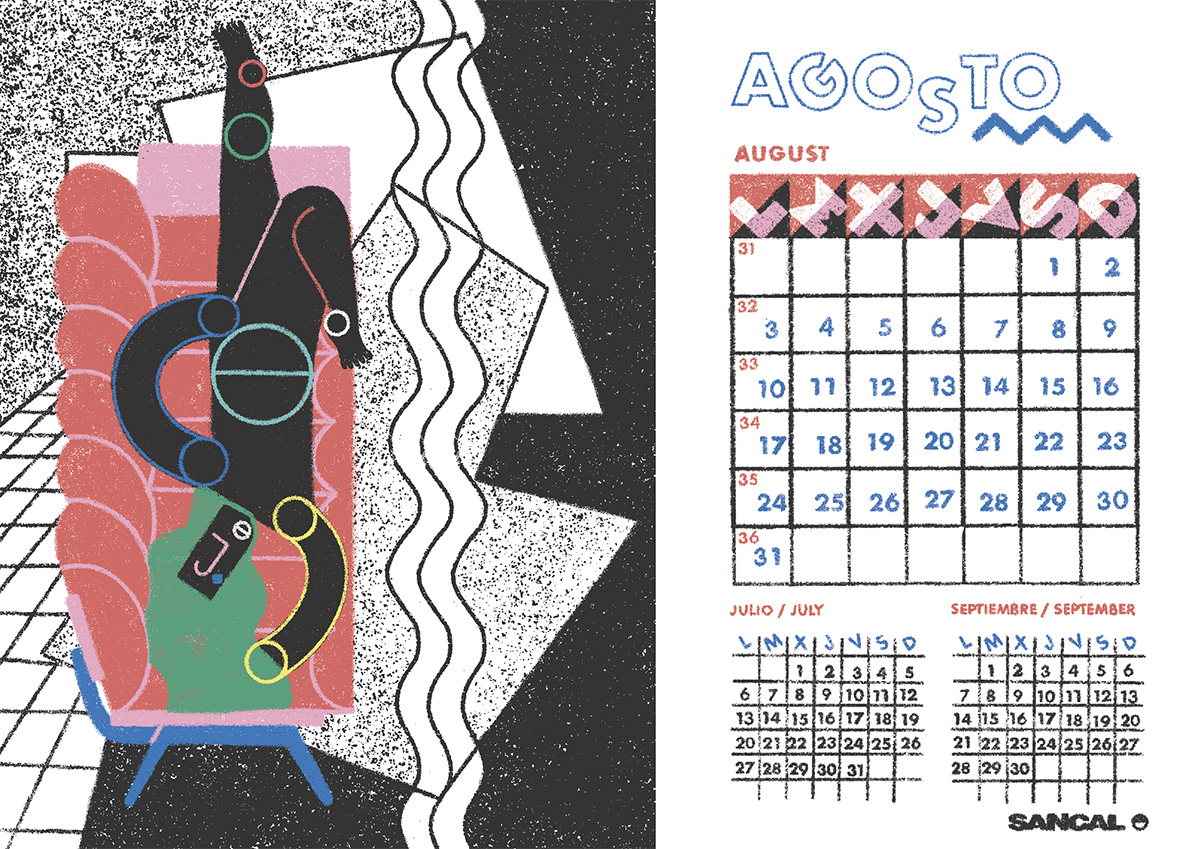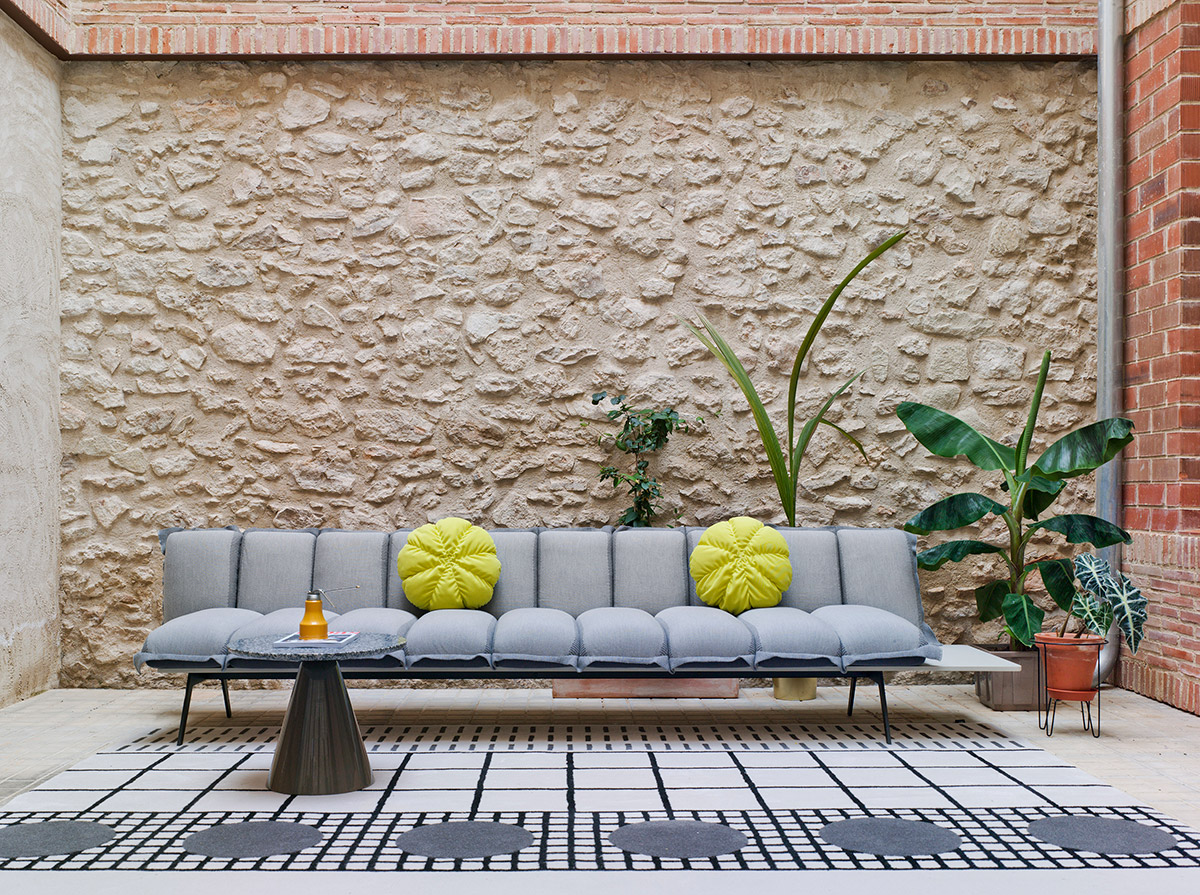 Download August calendar here.