Take a break with Lapso, the first vertical hammock.
Lapso is the result of the friendship and the collaboration between the French designers Antoine Lesur and Marc Venot, who joined talent and technical knowledge to design a vertical hammock which received an Hermès award for the Best Author design in 2014.
Sancal presents this innovative project in its new Museo Collection.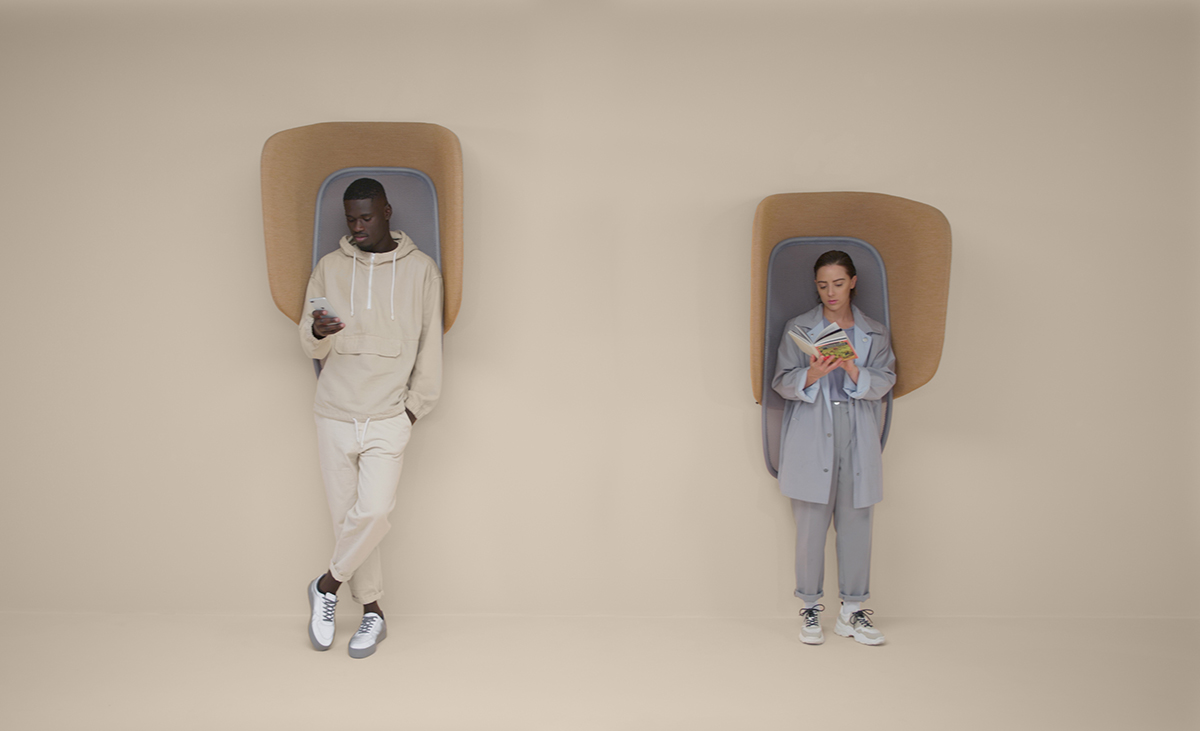 A minimalist design that offers a natural posture when resting your back to take a short break, allowing users a moment to themselves by politely signalling "do not disturb".
Lapso offers a new type of comfort thanks to the light and ergonomic angle of its backrest, while the outer hood's sound-absorbing materials helps to dampen a room's general ambient noise.
Lapso is a wordless statement of intent. Immersing yourself inside its acoustic hood communicates a need for a micro-rest. It invites disconnection and offers a degree of privacy in bustling environments like offices, large common areas or airports.
The wide range of textiles with acoustic properties for the hood can be freely combined with 5 mesh colours, although we recommend the combinations curated by the designers.
Immerse yourself in Lapso: