Loop and Link soft seating fill Raw Color's studio with colour and curves.
This seating range and the warmth of their round shapes invite the user to explore the endless seating possibilities as they rethink the use of sofas and poufs.
The sculptural Link and Loop are part of the minimalist and subtle scenography that the Dutch creative duo have created in their studio, together with the ethereal curtains by Ecological Textiles.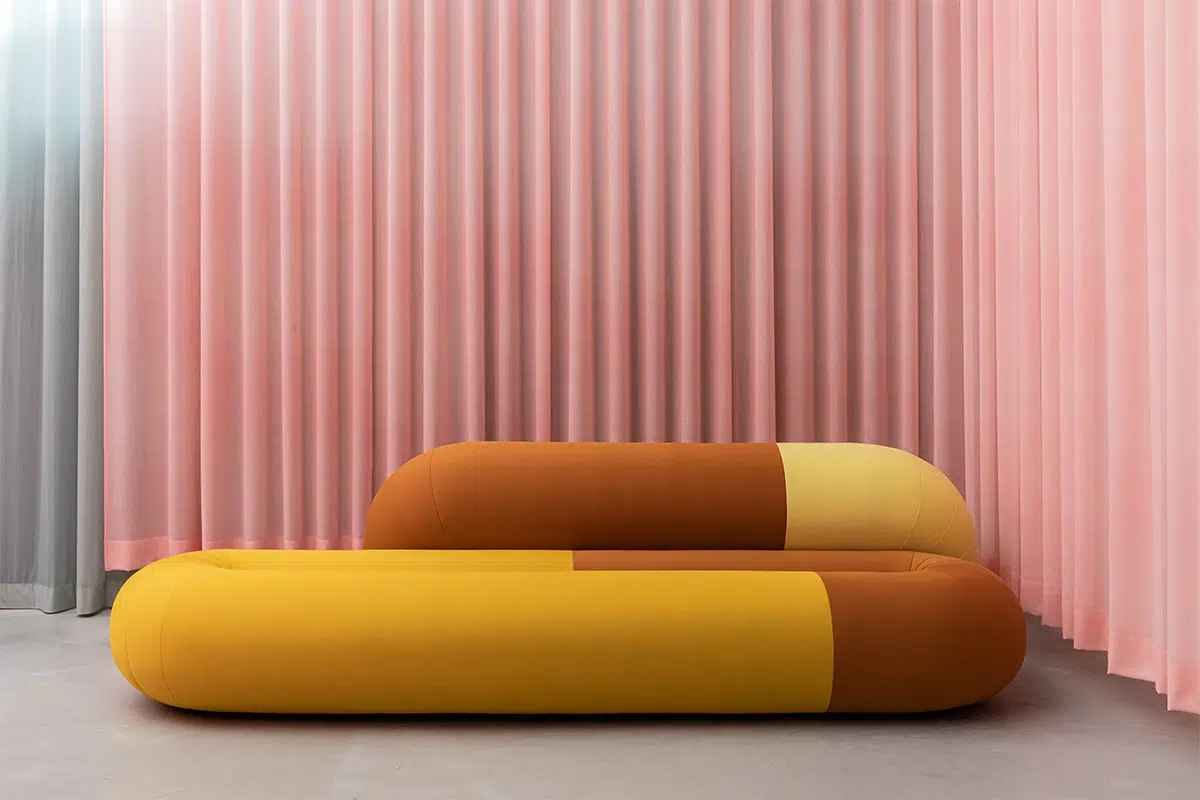 Unique, personal settings that illustrate the simplicity and plasticity behind Daniera and Christoph's creative philosophy.  Their environments are designed with the same vision with which they approach graphic design projects. Their work in photography, graphic and product design reflects a sophisticated treatment of textures, shapes and volumes, based on research and experimentation with colour to build their own visual language.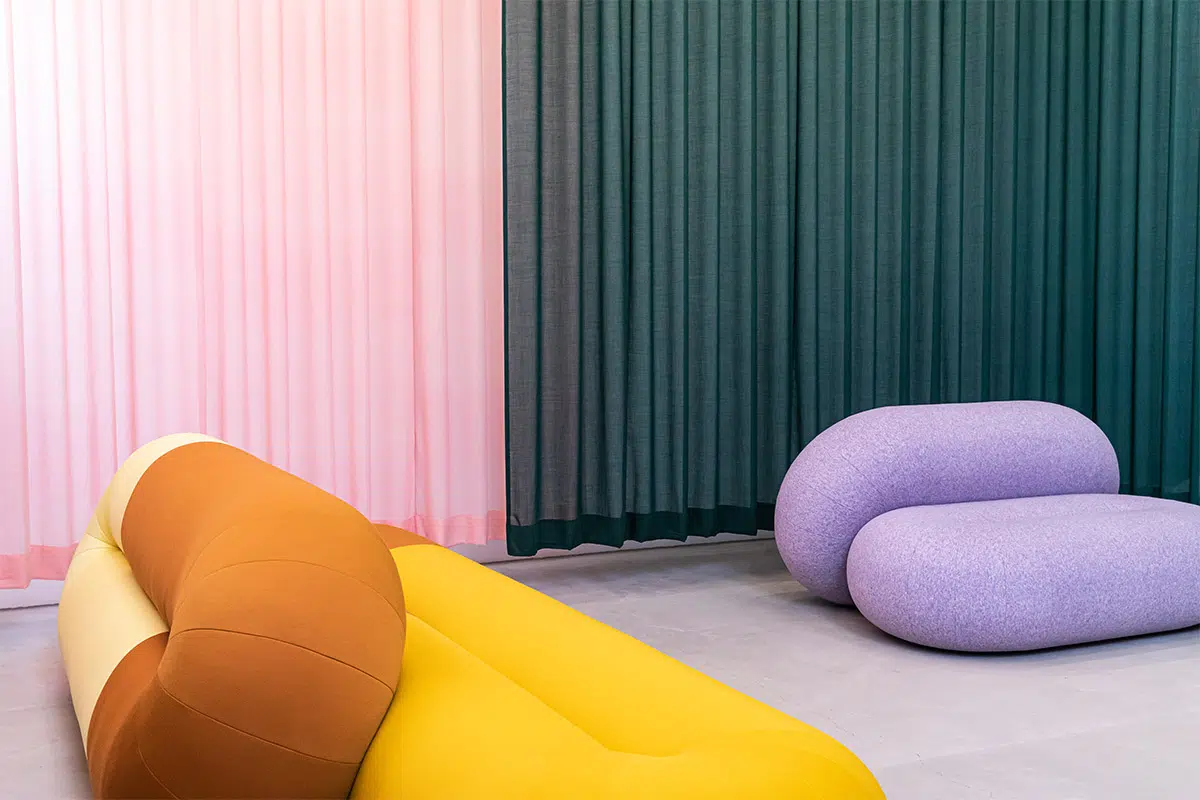 In this way, visitors were able to experience lines and colour in a tactile, physical way through the sculptural forms of seats that do not appear to be so at first glance.
In the two tone-on-tone scenes, the upholstered furniture and curtains blend harmoniously. The cool tones of Link's four links or the warmth of the Loop Designer's Edition in red are a clear example of the importance of colour for the studio.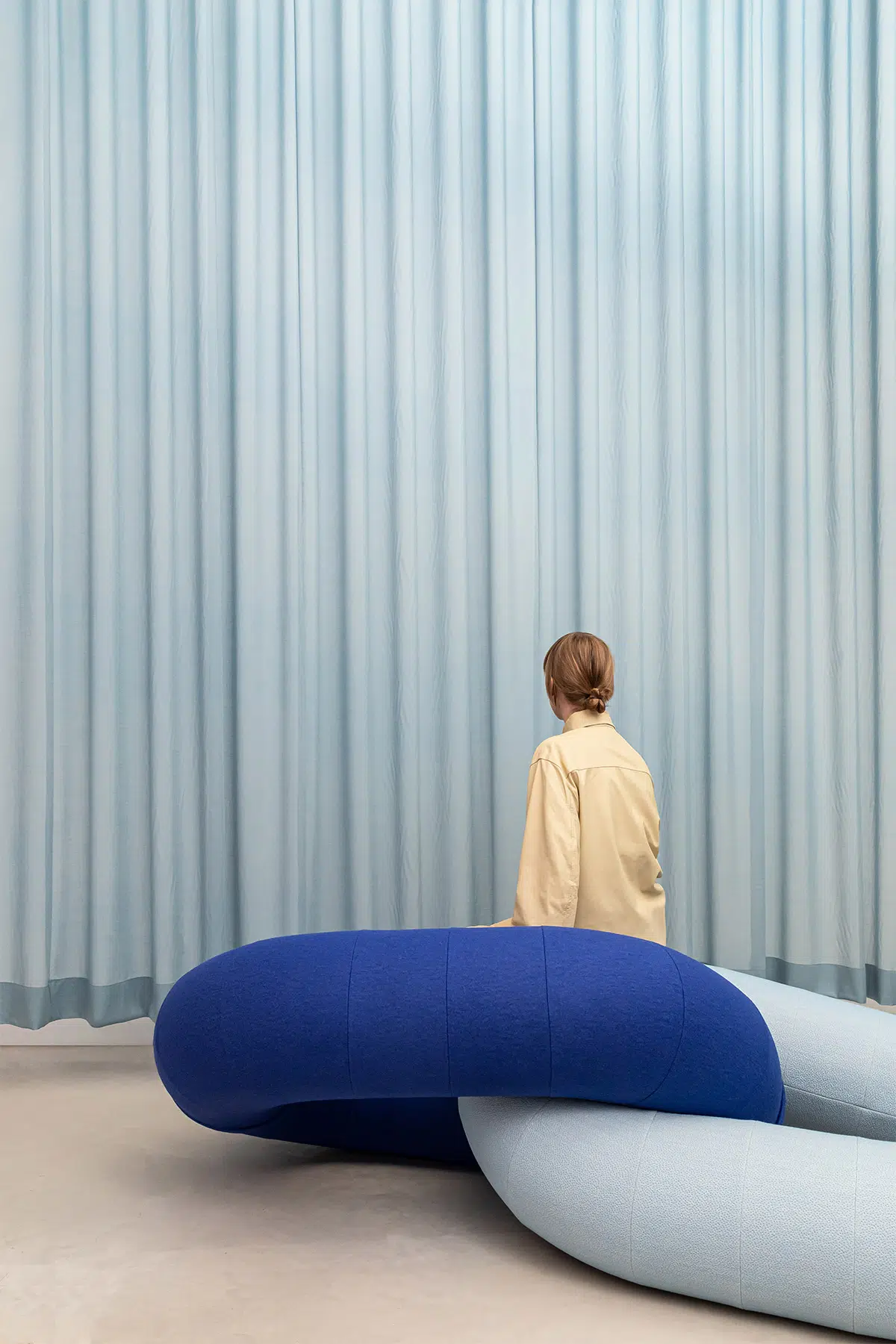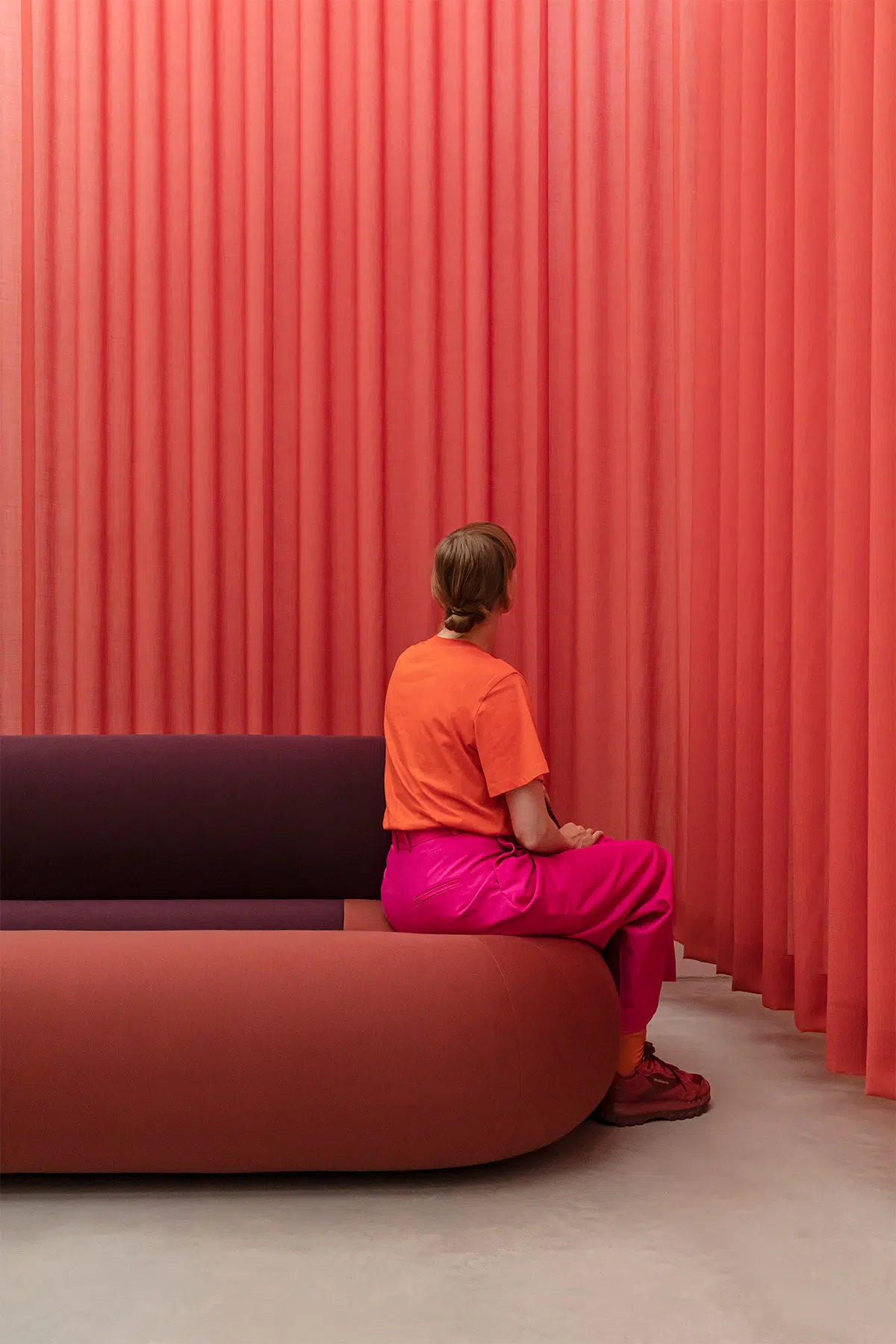 The other two spaces are based on colour contrasts. Loop Designer's Edition in Yellow on a pink curtain or the Malva (lilac) Monocolor version on a green one, not only complement each other, but it also makes the two colour pairs stand out from each other.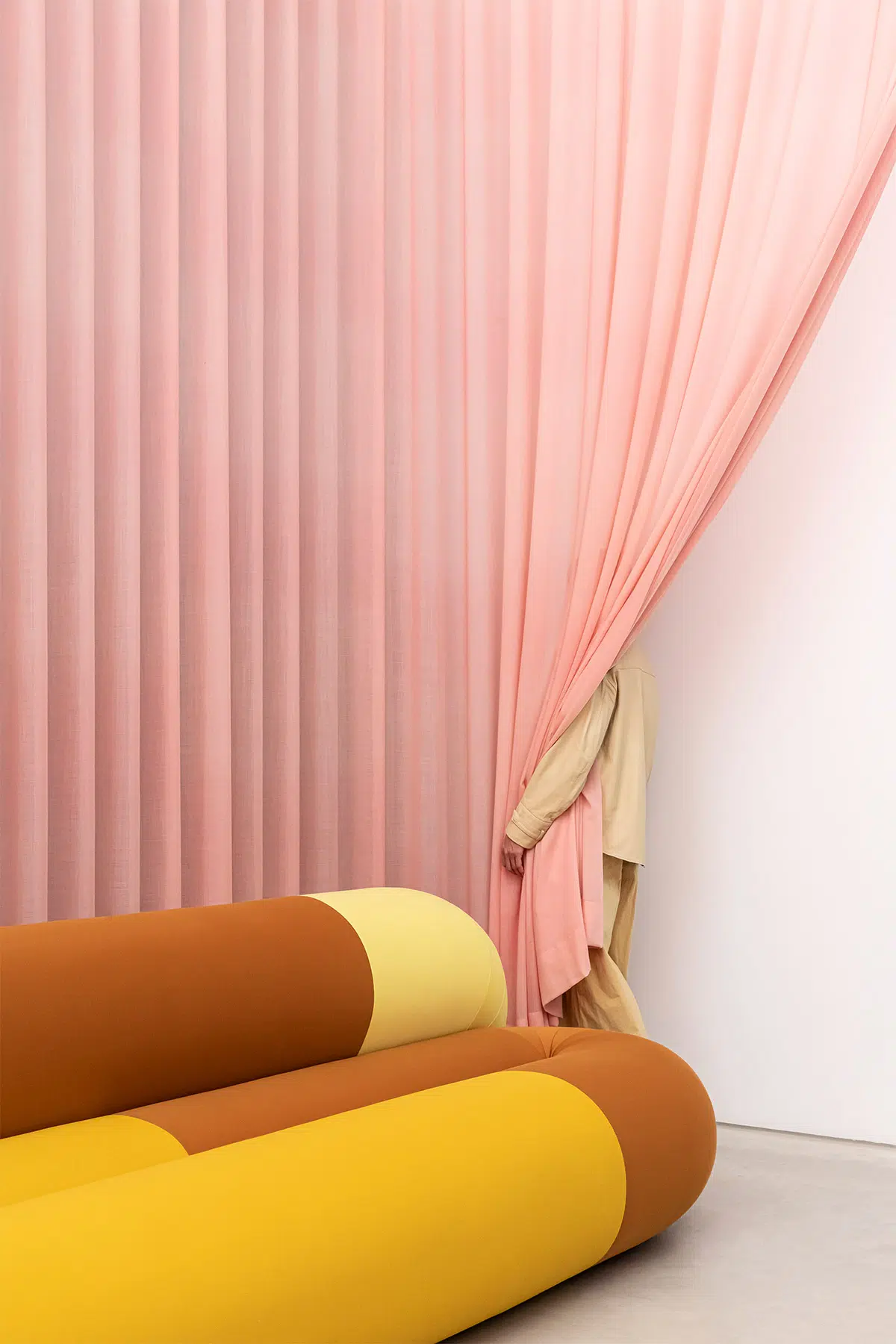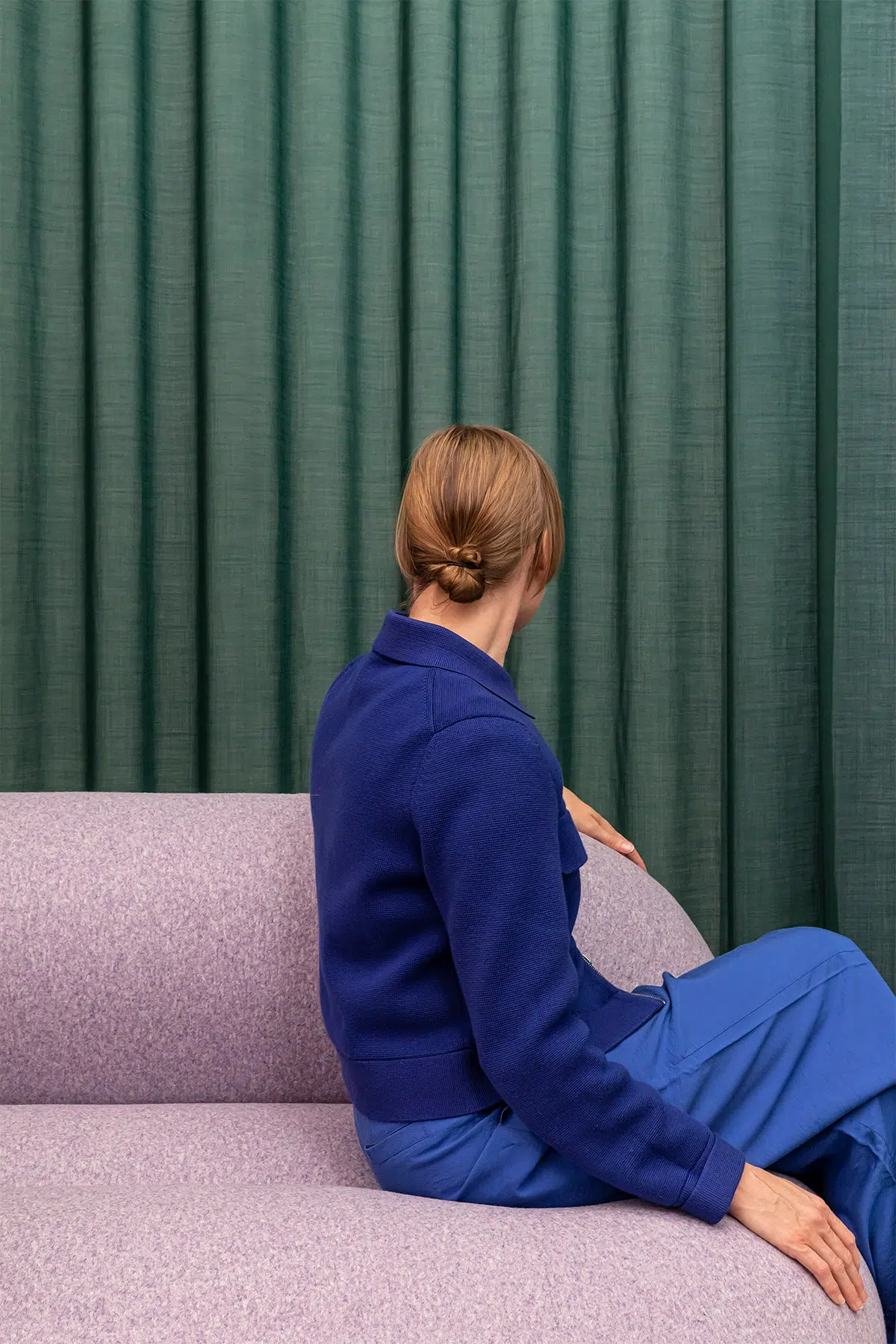 We would like to thank all our friends who came to visit and demonstrated how to play with this pair!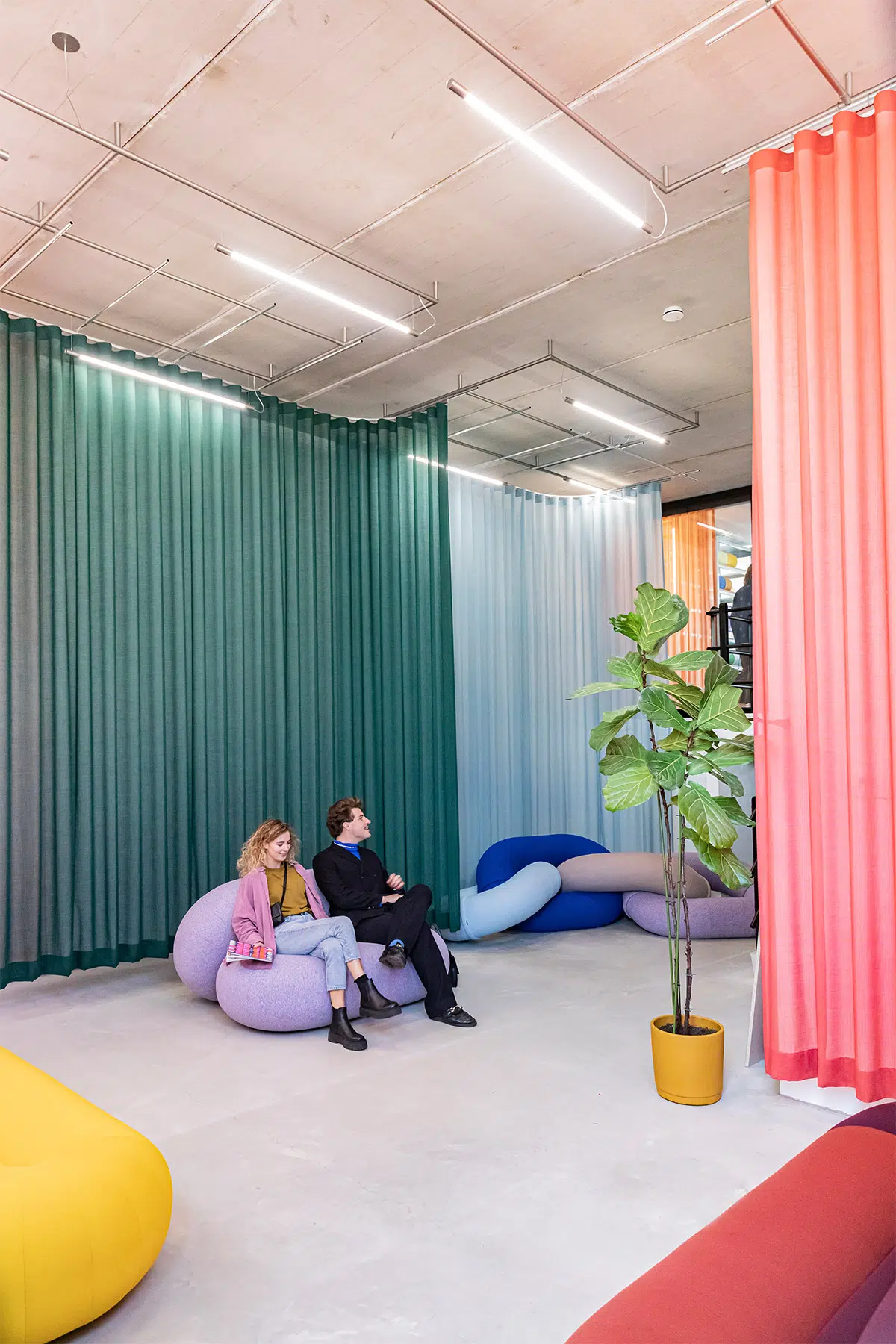 Images courtesy of Raw Color.