This display created by Marc Morro is a tribute to the humble workshop where it all began.
Values such as memory, craftsmanship, sustainability and innovation are present in this special installation for Sancal. Located in the centre of the stand like an island, it has the role of highlighting certain products, selected for their iconic character but also for what they imply on a sentimental level or in terms of industrial innovation for the firm.
Raw materials, deprived of any ornamentation, refer to the more modest side of the firm and emphasises its industrial character.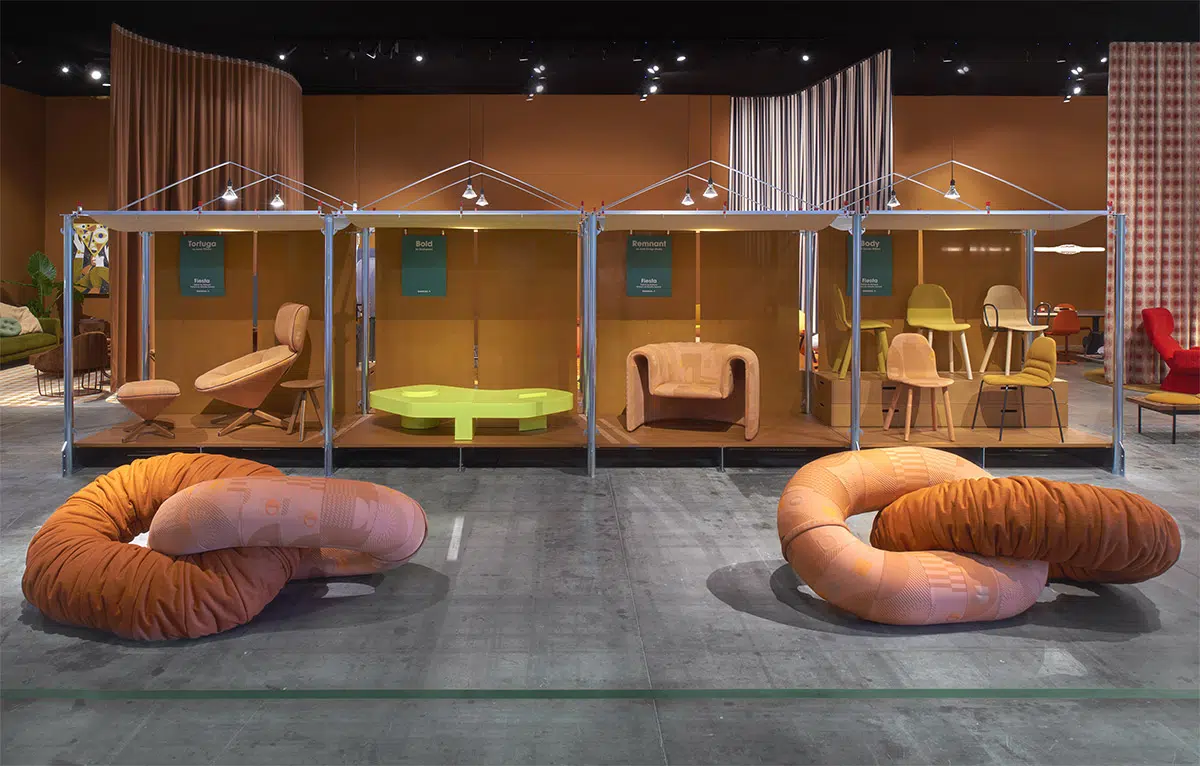 In line with Marc's other works, the austere aesthetics of this project is its main characteristic, and it didn't need anything else to seduce us. Another of its main charms lies in the assembly system. Halfway between ephemeral architecture and a piece of furniture, El Tenderete transcends this fair and can be reconfigured and reused at any time and in any space.
"Disassembling, transportable and easy to store. With these premises and inspired by the street market stalls, improvised with fabrics and tubular structures, and the scaffolding systems used in construction, El Tenderete was born" explains Marc Morro.
El Tenderete is made up of 8 independent cubicles joined together by a simple assembly system. Basic materials for a basic, bare structure. Zinc-plated iron and raw MDF, steel turnbuckles, exposed light bulbs and cables, textile screens held in place with clamps and counterweights give shape to this portable showcase.