Sancal launched a deluge of products during the iSalone fair in Milan. The collection of eight new designs, called Gráfica, garnered both critical and commercial acclaim.
We would like to thank you for your visit to the stand, your patience while you waited to be attended, and all your valuable feedback.
Here is a first drizzle of pictures, taken behind the scenes. More photos, along with video interviews with the designers, will pour forth on our blog over the coming weeks.
TALO sofa by Sebastian Herkner.
TALO sofa by Sebastian Herkner & NUDO table by Juan Ibáñez Lax.
COLLAR chair by Skrivo.
BARNABY armchair by Perrine Vigneron & Gilles Belley.
REW sofa by Rafa García.
CASTA chair & TEA bar stool by Estudihac.
TARTANA dome by Nadadora, PION table by Ionna Vautrin & CASTA chair by Estudihac.
CASTA easy chair by Estudiahc and TECNO sofa by Rafa García.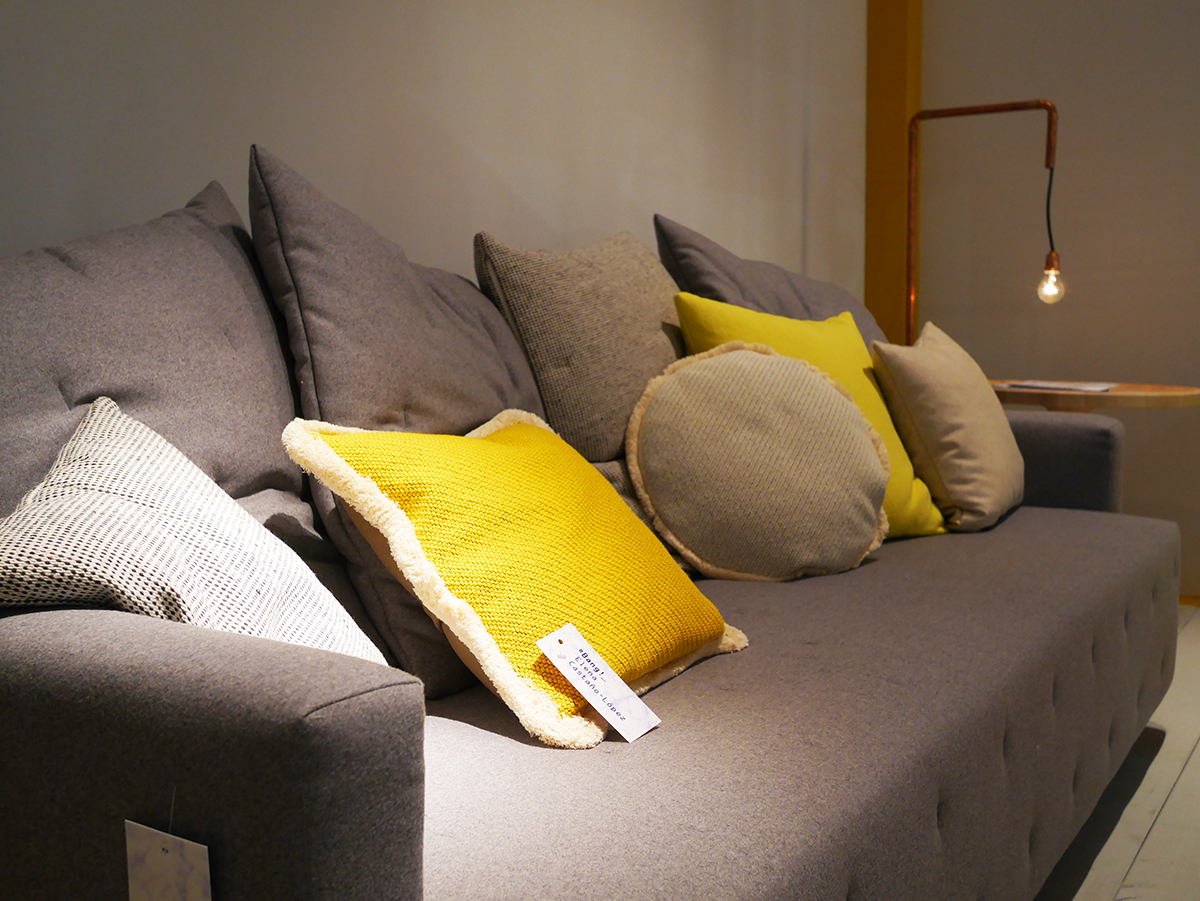 NAP sofa-bed by Rafa García & BANG! cushions by Elena Castaño-López.
SILLA40 by Nadadora.