This year we launched an entirely new collection during the fair. Its name, Tierra, means earth, soil, or one's homeland in Spanish. It follows that the Tierra Collection should capture the essence of Sancal's origin.
After a year of intense work, the Collection of seven entirely new products was successfully launched during iSalone, each receiving warm reviews.
The design of the stand itself was also well received. Following the Tierra theme, it recreated the traditional white washed walls, dry earth and olive green blinds of south east Spain. A video taken during the photoshoot of the new products was also presented, revealing the rural environment of Yecla, Sancal's home town.
Apart from the ever enjoyable visits from our customers and the international press, this year the designers of the Collection have also been on the stand. A video sharing their inspirations for Talo, Pion, Nido, Tecno, Sumo, Elephant and Casta will be uploaded soon, so watch this space! Karim Rashid also visited the stand and talked about Float.
We thank all of those that joined us this year and made it such a success.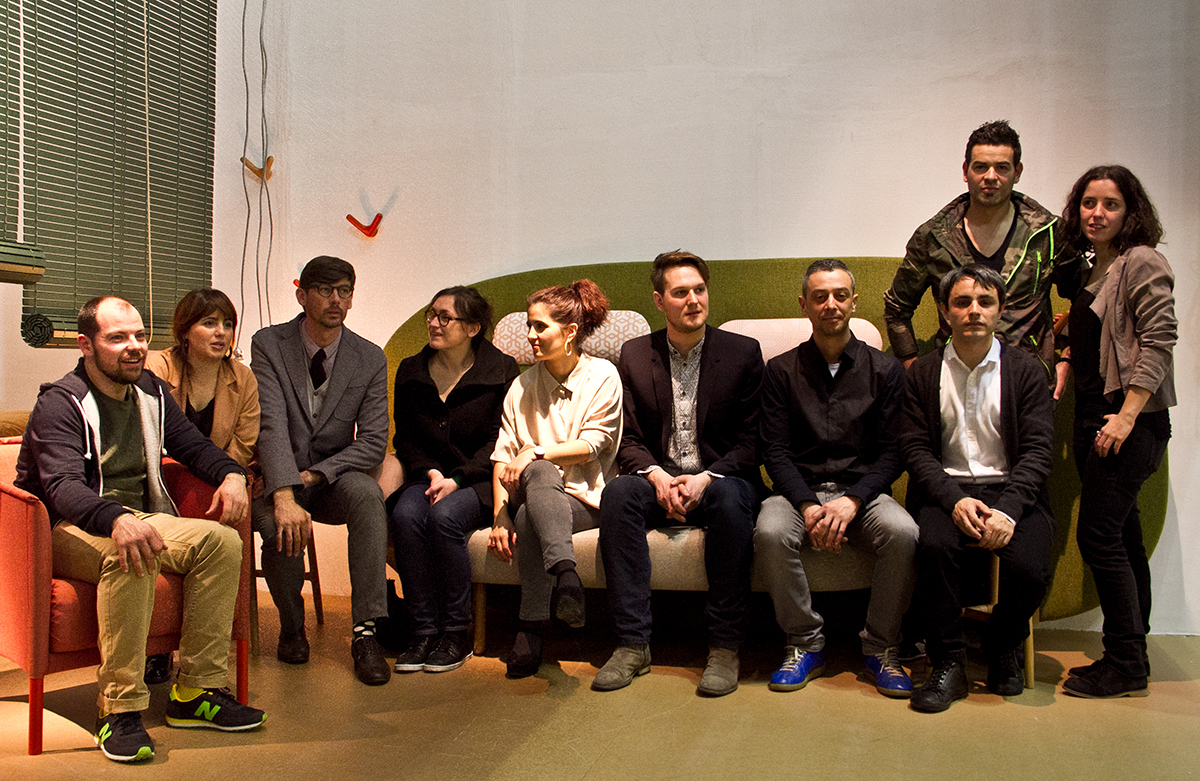 Castaño sisters in a team picture with most of the company designers: Ionna Vautrin, Sebastian Herkner, José Manuel Ferrero, Nadadora, Rafa García and Juan Ibañez.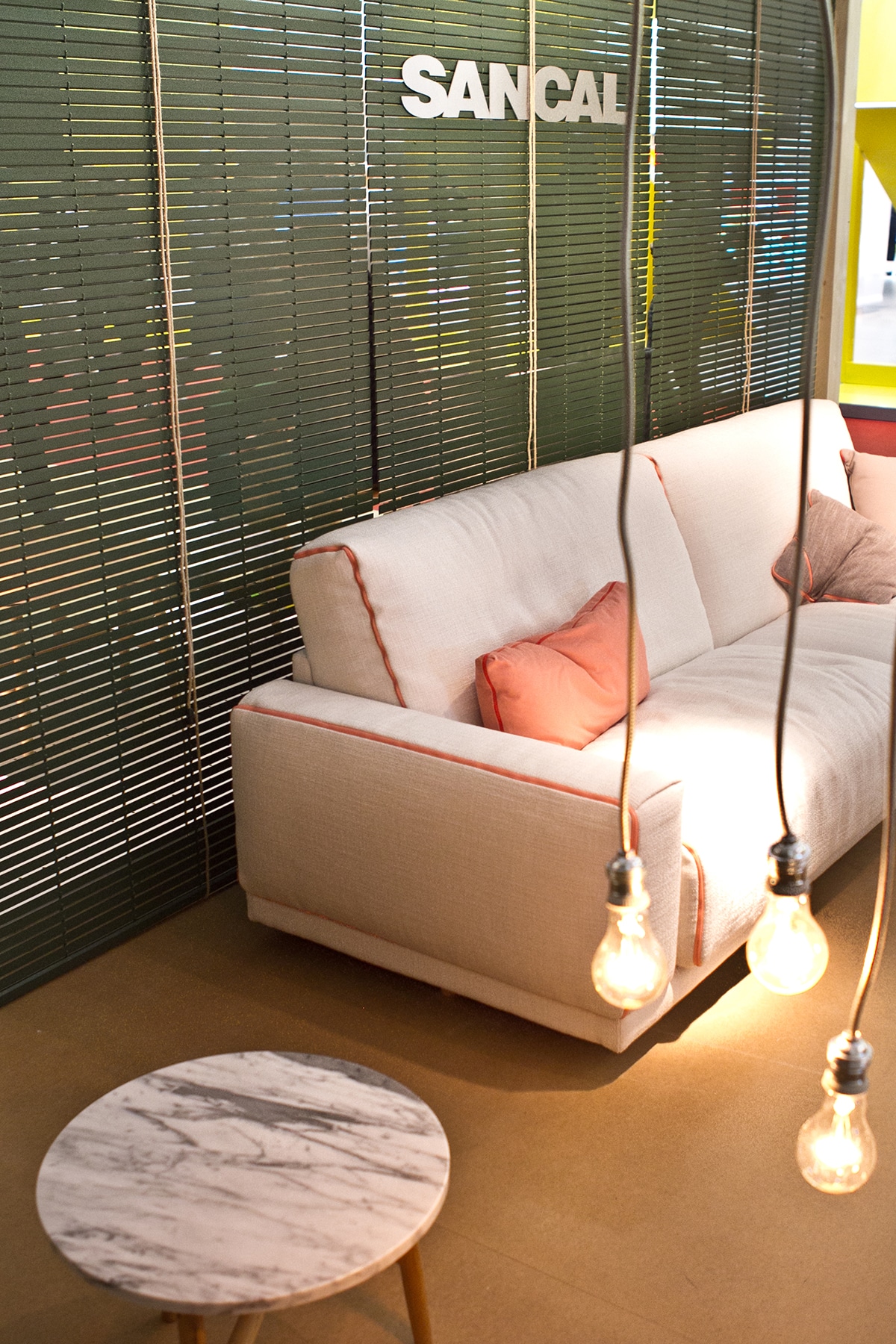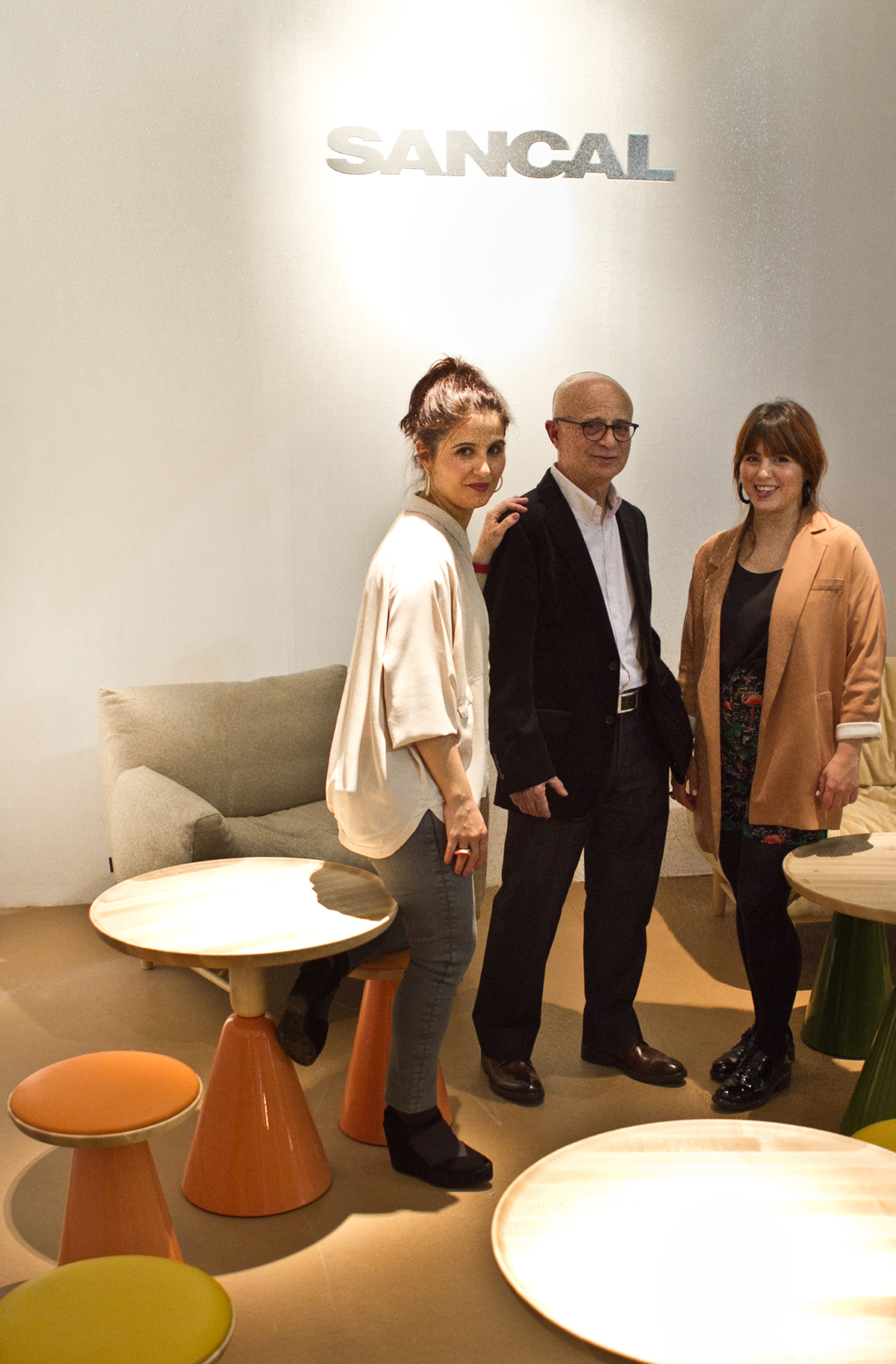 The founder of Sancal, Santiago Castaño, with his daughters running the company.