New proposals for your wardrobe
Sancal's admiration for nature in all its forms of expression has inspired the autumn selection of colours for the new Sin Pistol´s proposals.
The most vibrant and passionate option for this season, Sin Pistols Brick takes its colour from the red clays. It can be perfectly combined with outfits in which neutral hues predominate.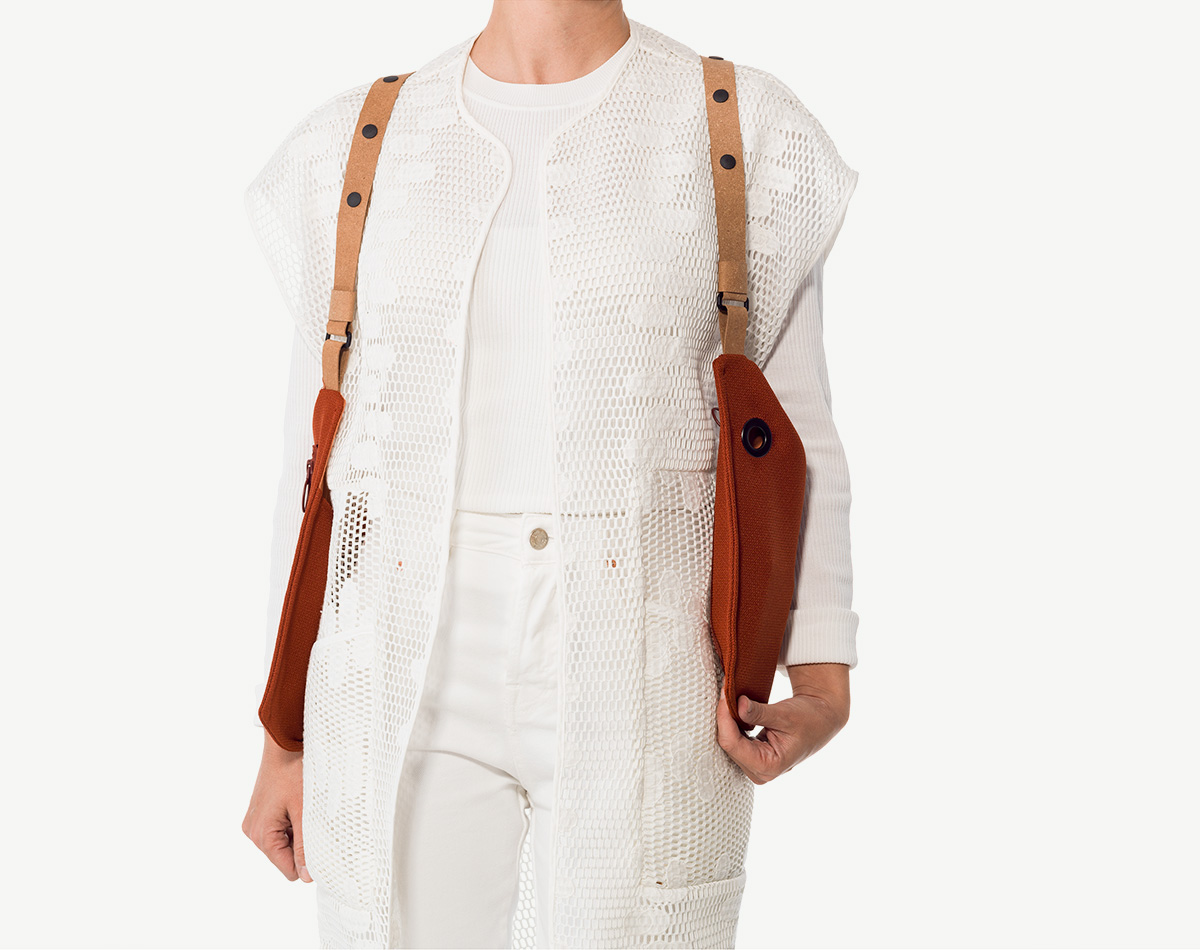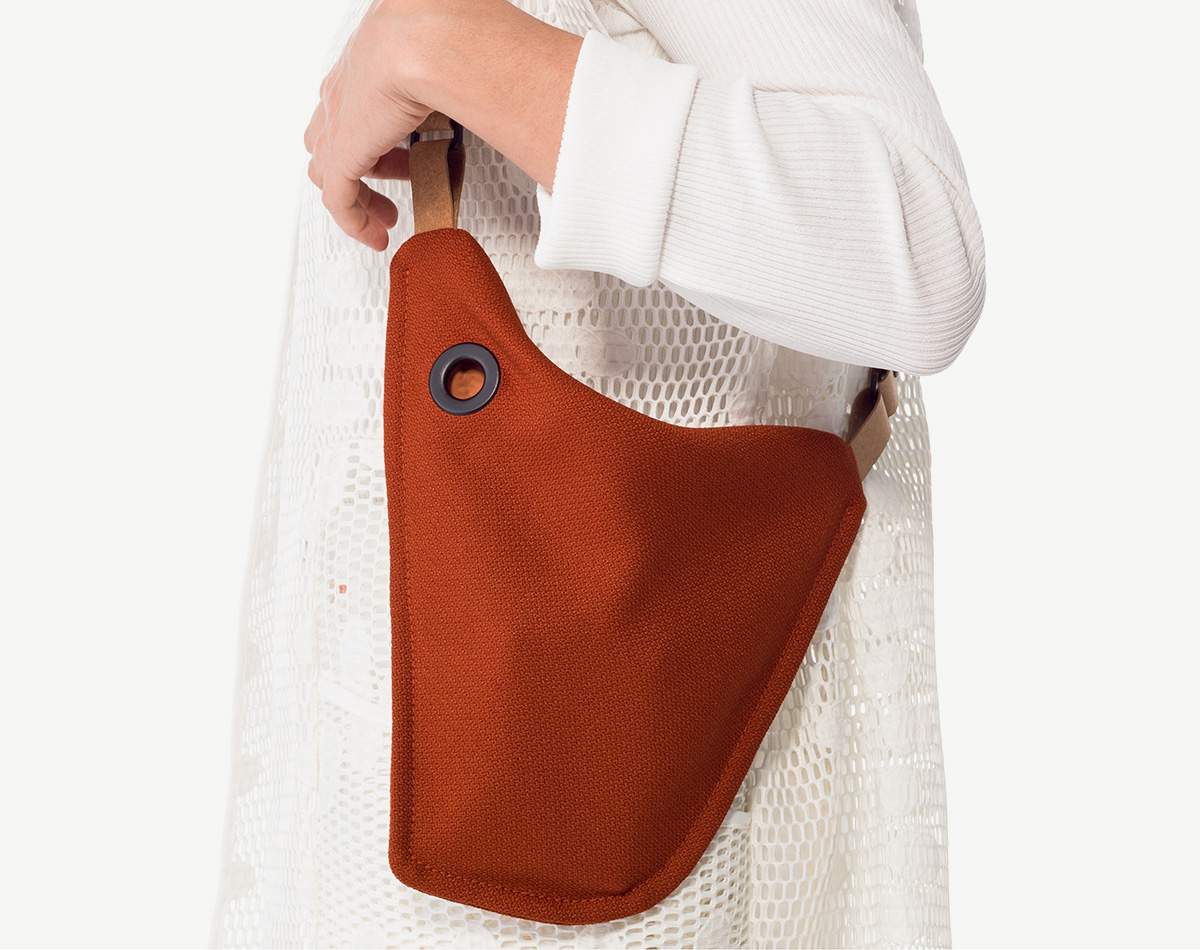 Its recycled leather straps have the same tone as the holsters, a sophisticated detail in this energetic version.
Ash and Taupe are the two most serene tones of the collection, inspired by the limestones and the fur of some animals. Both are always an elegant option as a counterpoint to the most transgressive outfits.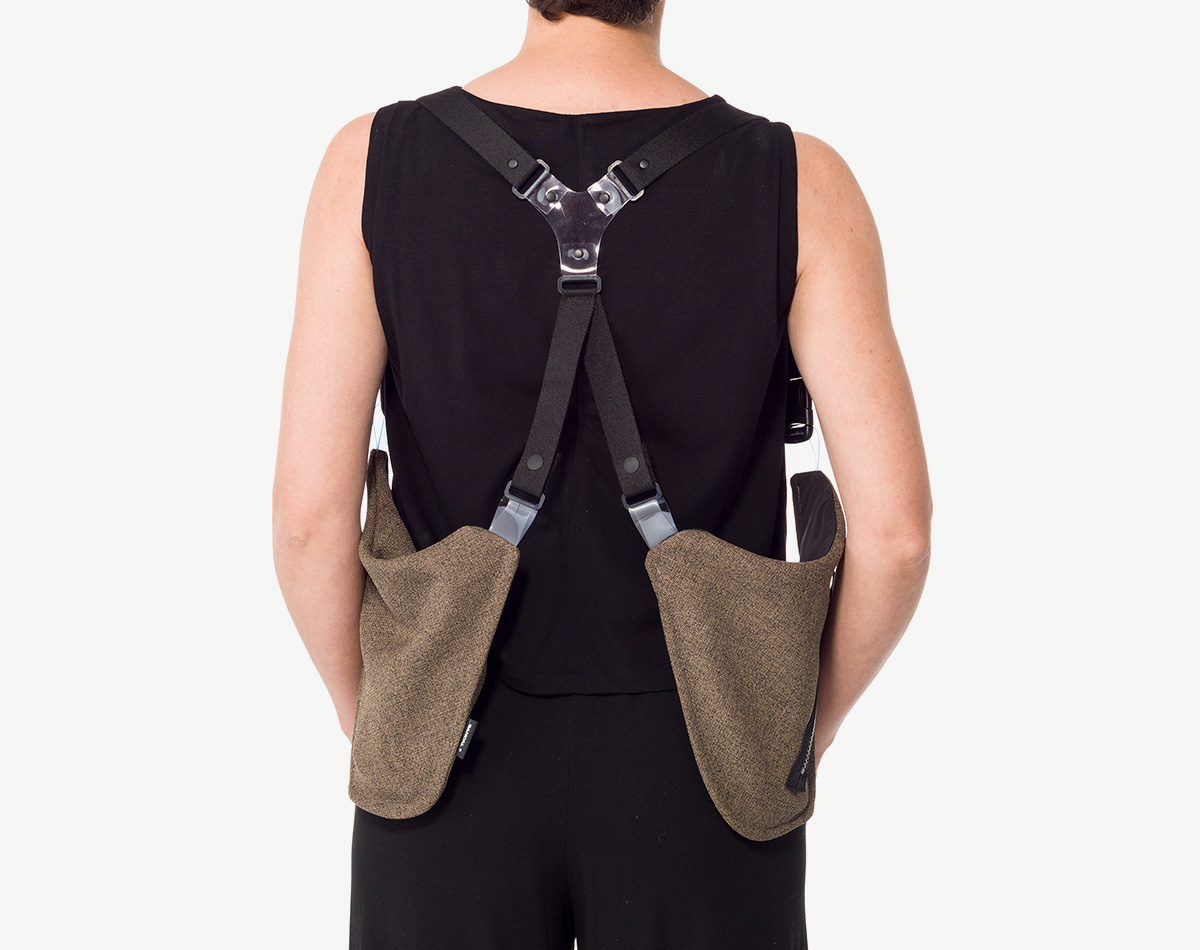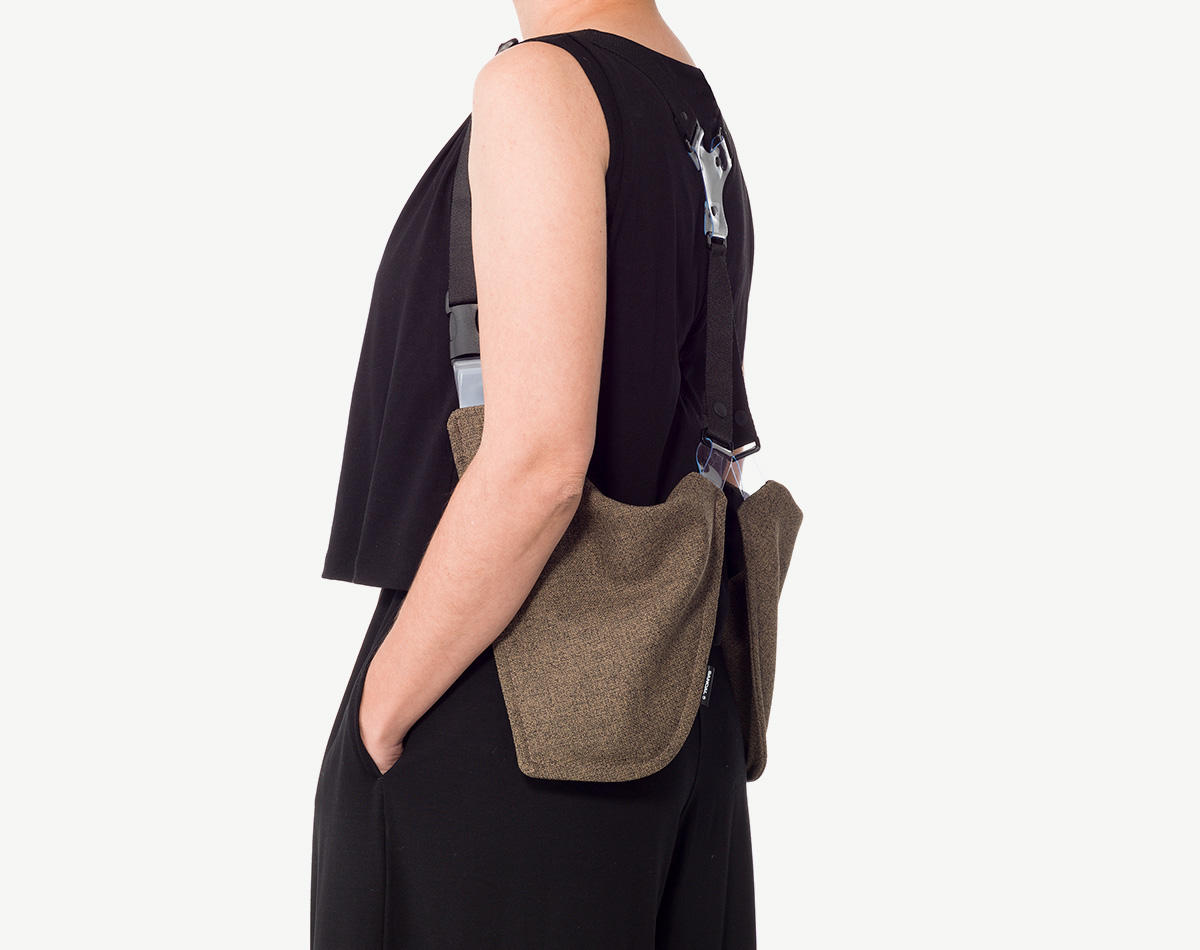 Ash is made with a tissue which combines wool, silk, viscose and linen, and its straps are made of sustainable recycled leather, while Taupe is made with an ultra-tough Trevira CS fabric and its straps are made of soft polyester with vinyl details.
These new Sin Pistols versions pamper every outfit and can be used to wander around the streets or to attend sophisticated events, so it covers a wide range of needs for those professionals with a fast pace of life.
Neither a bag nor a backpack, but both of them at the same time, Sin Pistols is an accessory to have on hand essentials items for daily life: keys, mobile, passport, business cards, lipstick, sunglasses… And it also helps to enhance any outfit.
Sin Pistols is a premium edition of Las Culpass' holster-bag, popular in Spain's underground fashion scene. Its exclusive design and confection by the Sancal team´s expert hands, as well as the fabrics selected make this edition a very Pro version.