November ushered in the Now You See It, Now You Don't tour. Original window displays featuring Sancal's products will be popping up in Spain's best furniture showrooms.
What is Now You See It, Now You Don't?
Now You See It, Now You Don't is a new pop-up concept. Sancal has designed four shop window displays to show off selected products in a slightly irreverent format for a limited time: fashion in furniture.
To communicate Sancal's vision, the company has made use of a creative repertoire that transcends boundaries between disciplines by combining colour, form, materials, textures and graphic design. The products play out a new role, evoking an emotional response from passers-by. Design should be functional, but also fun.
Why now?
Shops are normally forced to make safe choices when selecting products. Now You See It, Now You Don't enables them to propose something quite out of the ordinary for a while. For Sancal, it is an opportunity to showcase its creative talent directly to the general public.
The creative team
The creative team behind these unusual works of window dressing are: Juan Ibáñez, Elena and Esther Castaño. Esther gives some insight:
"This is the first time that we've worked on window displays. We've done something similar hundreds of times for our catalogues and trade fair stands, but this is the first time that we've put on a shown in our customer's shops with the added difficulty of creating a pop-up project that can be dismantled and taken to another showroom. We're proud of the results and, as we've enjoyed the project, we're convinced that there will be a sequel".
The four displays
The leitmotiv for this first edition is the decontextualization of the products. Sancal has played with the form and colour to emulate objects far removed from their original purpose. Hiding the products under a layer of camouflage adds to the enigma.
El algoritmo de la doble espiral (The algorithm of a double spiral): A constellation of black dots suggests a voyage through interstellar space navigating a complex mathematical problem. Starring product: Konoha bench by Toyo Ito.
El viejo y el mar (The Old Man and the Sea): An old fisherman, lost in thought, becomes illuminated by a lighthouse. Starring products: Copla sofa by Rafa García, Tab stool by Nadadora and Mandarina cushions by Elena CastañoLópez.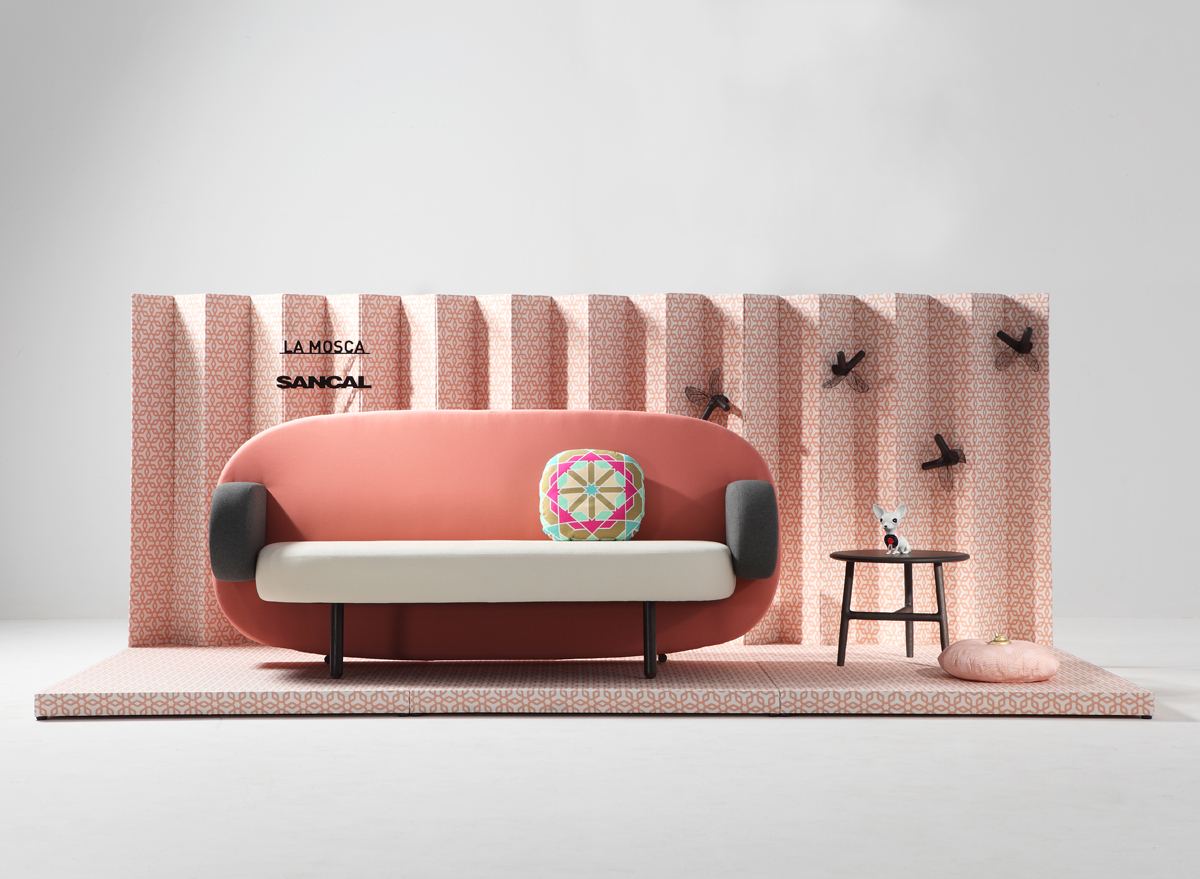 La mosca (The Fly): Black flies buzz around a small chihuahua enjoying la vie en rose. Starring products: Float sofa and Cairo cushions by Karim Rashid, and Nudo table by Juan Ibáñez.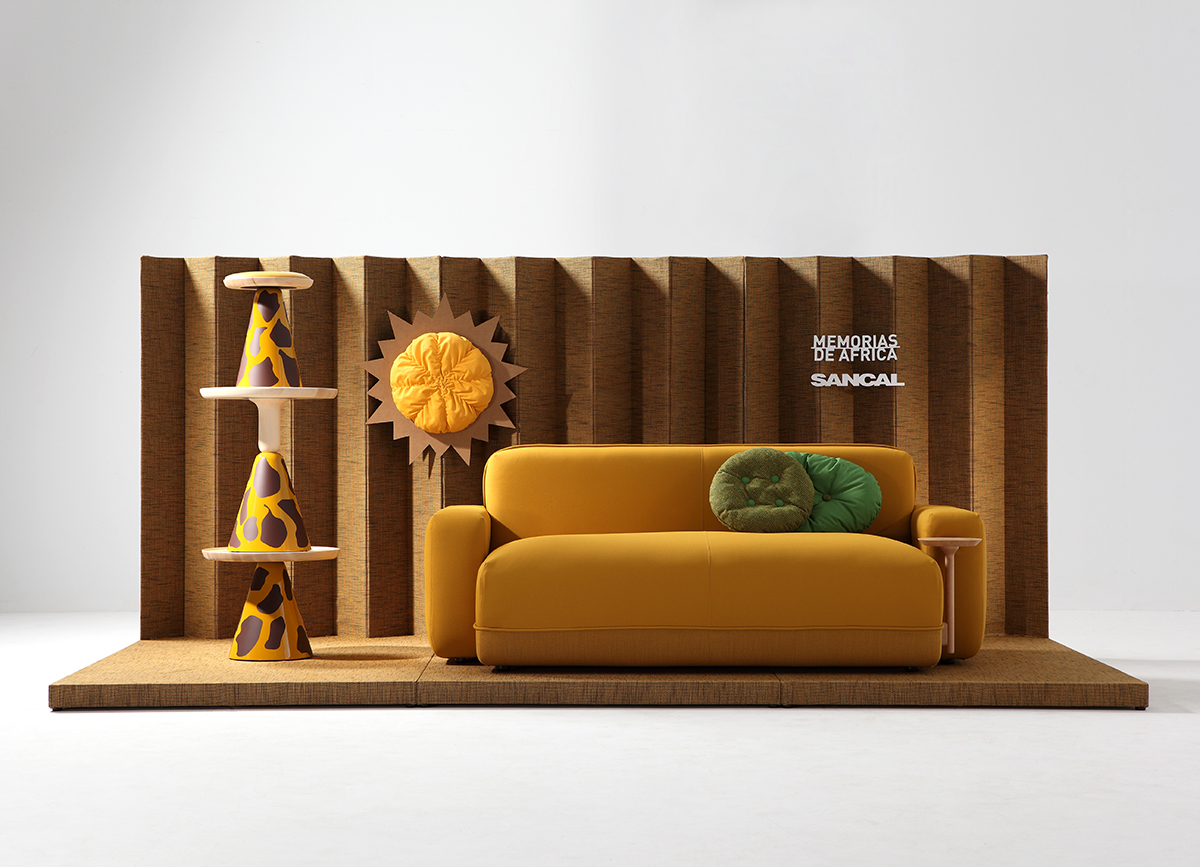 Memorias de África (Out of Africa): The sun beats down on the savannah igniting all it touches with hues of yellow… Where's the giraffe hiding? Starring products: Party sofa by Luis Eslava, Pion stools by Ionna Vautrin and Mandarina cushions by Elena Castaño-López.