As the fashion for all things silver and shiny is reflected in furniture design, Sancal reminds us of where it all began. The marque's stand in Milan blasts us back to the space age and its stylish futurism.
Nothing captures the spirit of that epoch more than its movies, so let yourself go and float through Sancal's new Futura collection in this short film:

Inspired by the futuristic architecture of the 1960s, especially that featured in films like 2001 A Space Odyssey, Sancal images a space station that will help to create a new look for a new, more positive age.
Travelling in space should be both elegant and comfortable. Nothing better, then, than the Tortuga easy chairs, ideal for whiling away the hours or swivelling into action in an instant.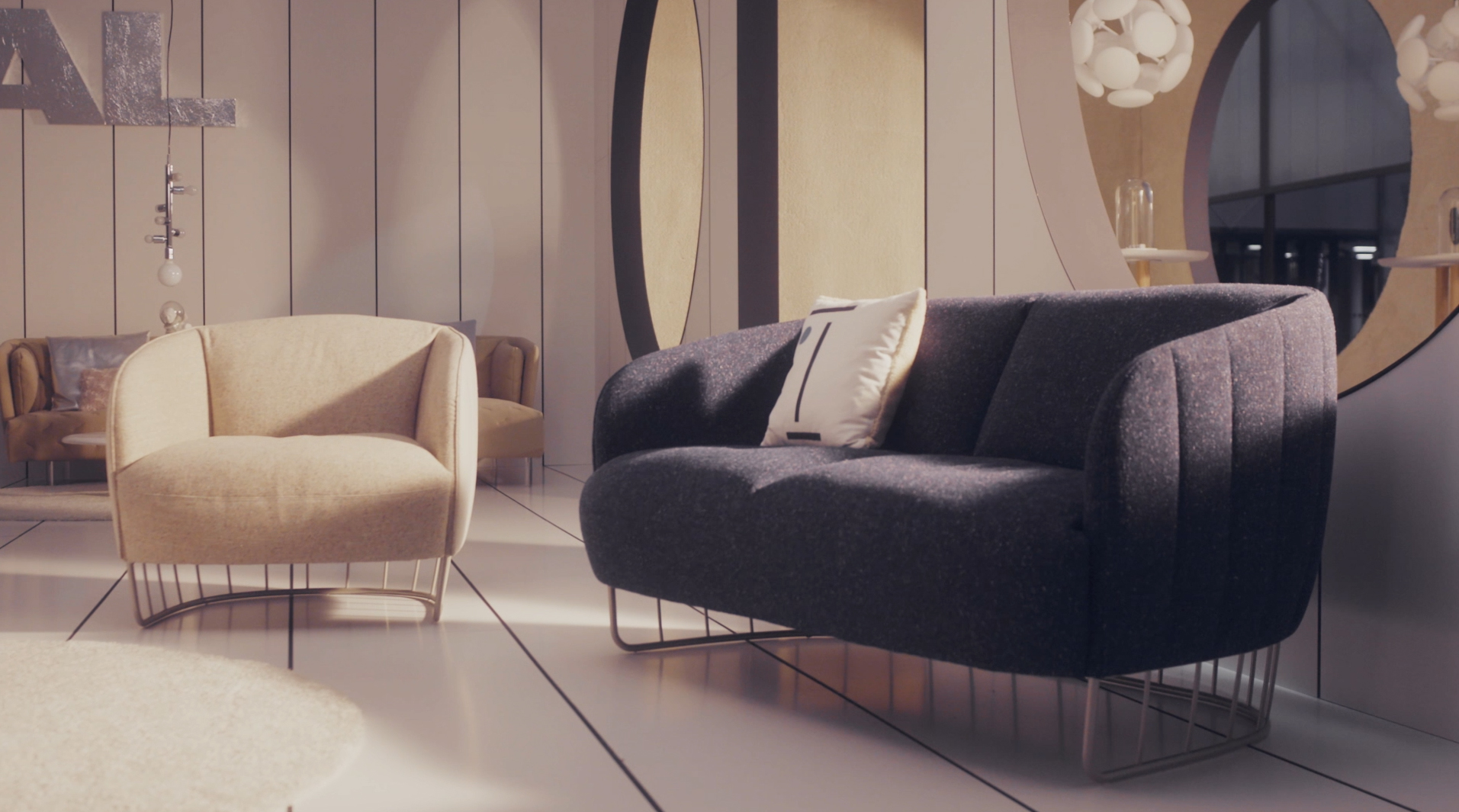 Tonella armchair by Note.

Tortuga armchair by Nadadora.
The loneliness of space is offset by the station's breakout areas featuring the Tonella mini lounge chairs and Duplex coffee tables.

Duplex coffee table by Mut for Sancal.

Obi sofa by Rafa Garcia.

Tonella seats by Note and Vesper table by Sebastian Herkner for Sancal.
All journeys are, one way or another, a search for exotic new artefacts: so within Sancal's Futura collection you will find a specially commissioned set of pieces that play on the retro-futuristic theme.

Futura Objetos by Numero26 (Space Classics)

Futura Objects by Numero26 for Sancal (Magic Pills – Delicatessen)
The future has yet to arrive, the future is in our hands, we are the future, the future is the here and now!