The latest catalogue featuring the new collection from Sancal is hot off the press 😉
Blue sky, Blue sea and the blue Enigma! The clarity of the cyan colour is the antidote against the increasingly prickly world where we live.
As we stand before a geopolitical panorama that seems almost apocalyptic, Sancal defends humour as an antidote and a driving force for change with a new collection that is set against a sober and surreal scenography. Spanning two worlds, one real and the other imaginary, the ENIGMA Collection opens a door to another dimension.
Just like one of Edward Hopper's paintings, the window forms the principal architectural element. In each room, we find disconcerting vistas of turbulent events that are wilder than the wildest fantasies of the voyeur in Alfred Hitchcock's Rear Window.
Imagine a long central passage, with geometric rooms on both sides… ENIGMA could be the hotel in the Shining or the house in Suspiria. Indoors everything is apparently "normal", but something strange is happening outside.
The artist Sammy Slabbinck is responsible for this dramatic effect. His bizarre collages were specially commissioned for the project. The world's powerful, corrupt elite are depicted meeting their satirical comeuppance. Their complex nature contrasts with the soft lines of our products.
We are confident that you will have as much fun as us discovering Enigma, hiding behind the modular DEEP and its cushions ESTOLA; the family of armchairs MAGNUM; the acoustic panels BEETLE; the gigantic pouf LA ISLA; the armchairs MINI TORTUGA; the renewed tables PION PETRA and the acoustic shelving cabinet ESTANTE.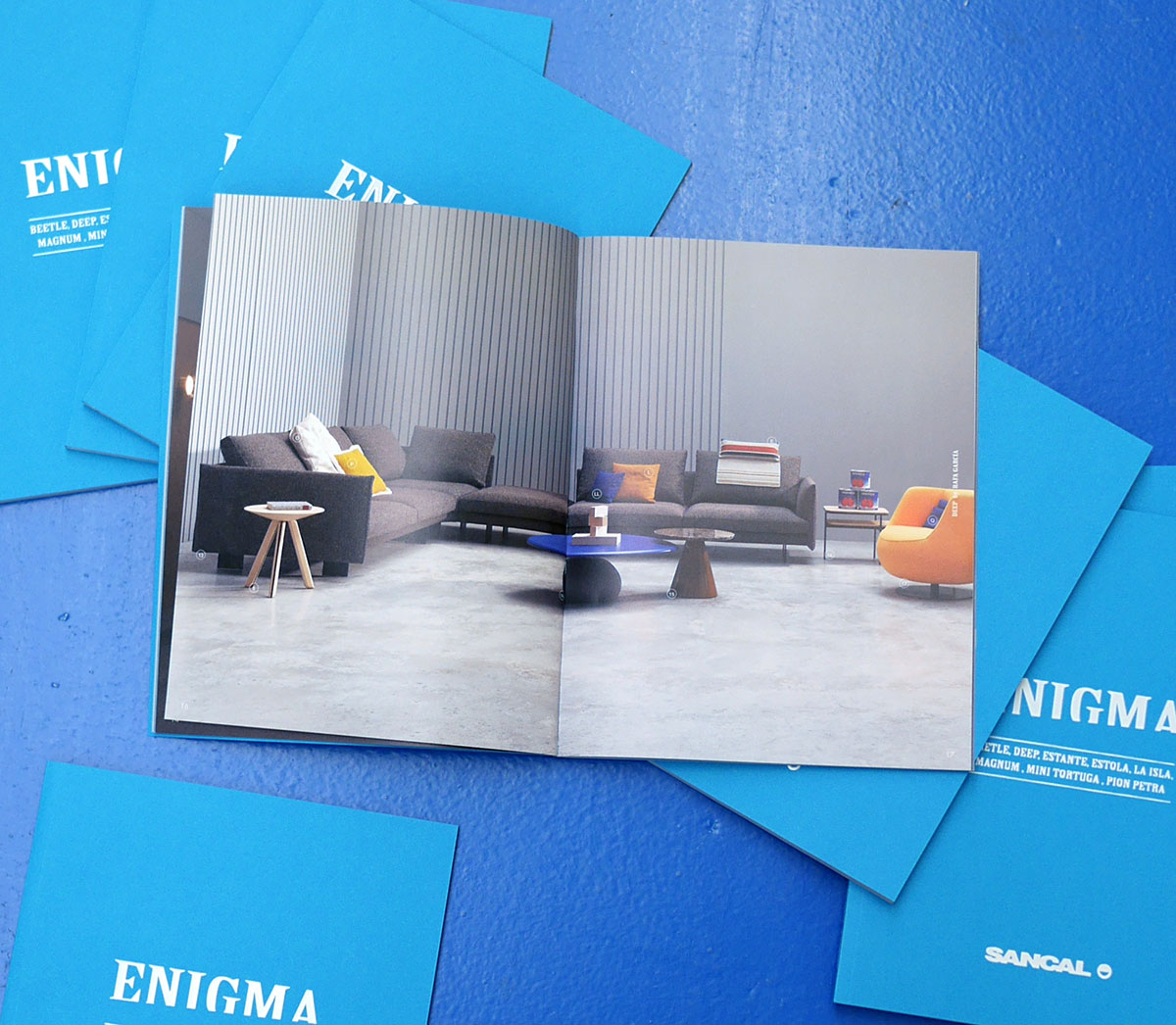 Deep by Rafa García
Beetle by Mut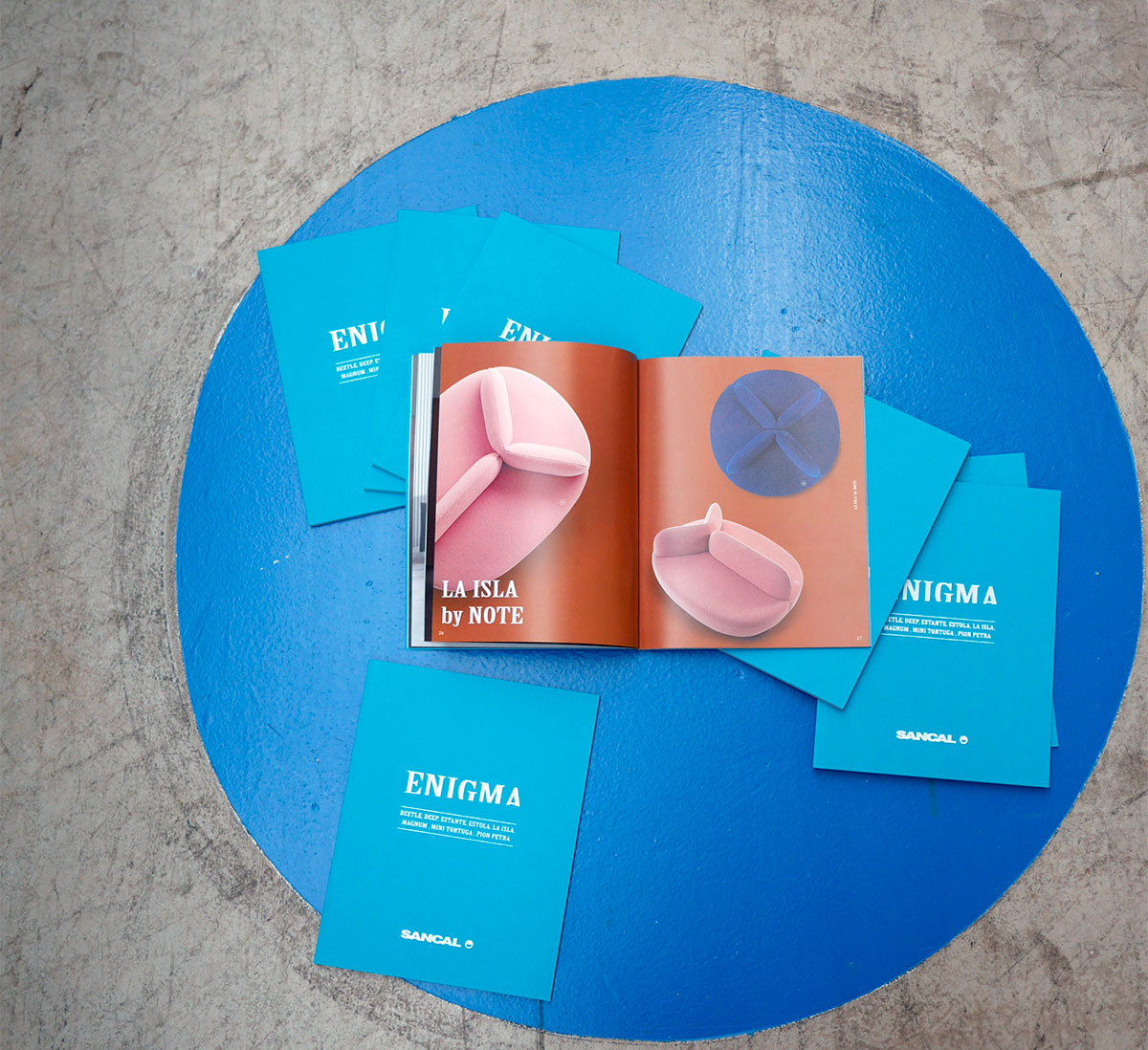 La Isla by Note
Magnum by Estudihac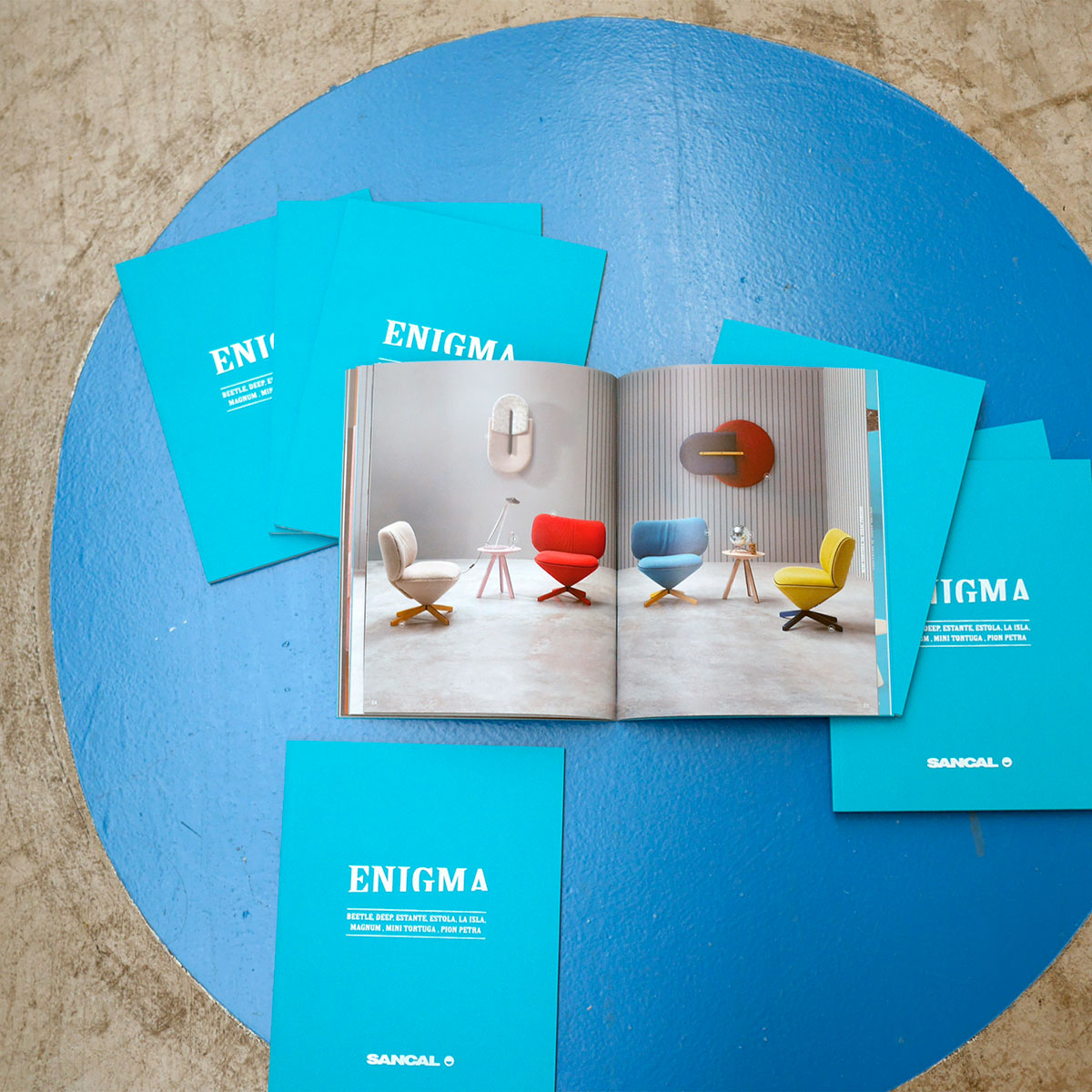 Mini Tortuga by Isaac Piñeiro