Together or alone, you decide.
Dividuals is a family of contemporary-style poufs that Note Design Studio has designed for Void Matters concept. The Swedish studio explores how the absence of matter, in other words void, is a design element that shapes objects.
The range includes three pieces: two cylindrical poufs (with different diameters and heights) and a C-shaped pouf.
The cylinder can be slotted into the curve to create a single composition
In this context, they are independent objects, but also complementary. Who said that aesthetics and fun can't be combined?
Dividuals comprises a single entity when they are together or independently ottomans when separated. The void changes the relationship between the physical elements, making them as beautiful as they are playful.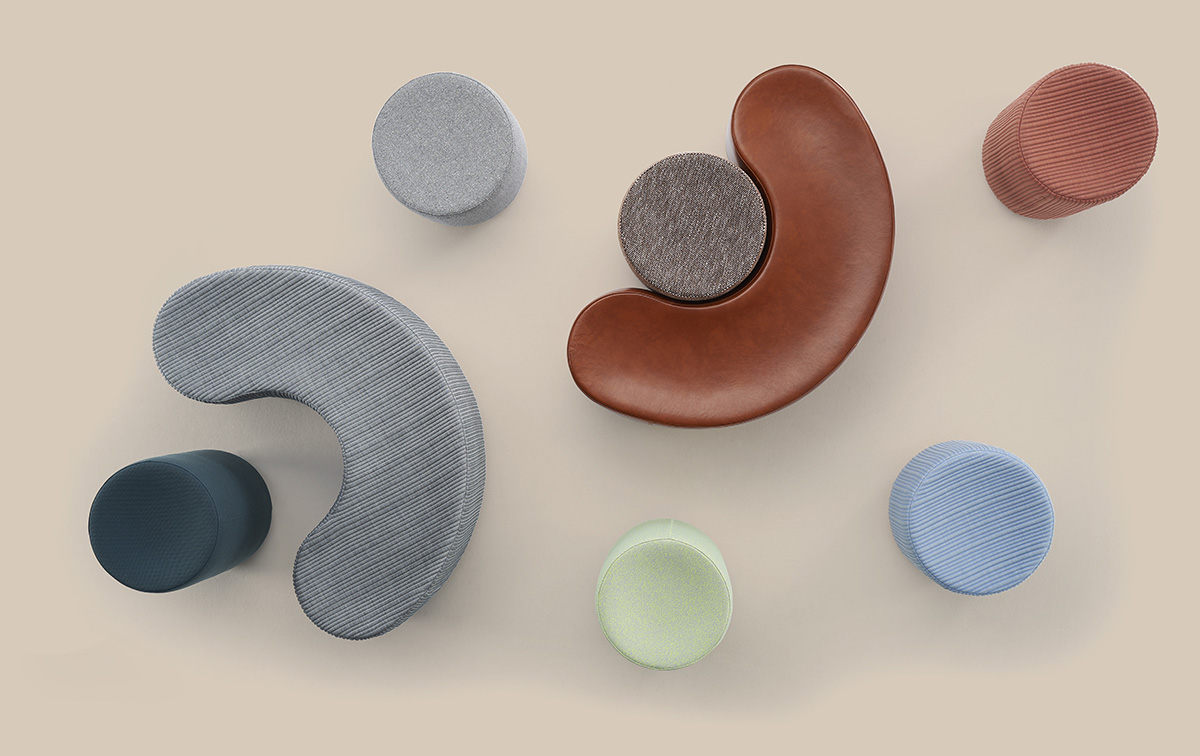 Another feature is, without a doubt, its inverted or "empty" seat, which is obtained by subtracting part of the matter to create a curved seat.
Set on subtle plinths of solid ash wood, the body of the pouffe is available in multiple textile options, allowing for the possibility of numerous complementary or contrasting furniture arrangements.
Together or alone, take a seat and enjoy the Dividuals video.